It's been an incredibly busy year for us in the wood finishing world. How come we've been in such high demand? It's mostly down to the trend for recycling / re-purposing / reclaiming, which has been bubbling under for ages and finally went mainstream this year. The same goes for the hot French décor and shabby chic trends, huge in 2014. As a result demand for wood finishing products sky-rocketed. And it shows no signs of slowing down.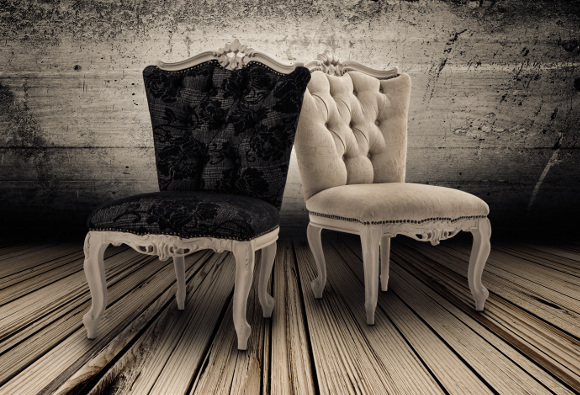 Everyone seems to be getting to grips with DIY garden shed and decking maintenance, bringing stunning old wooden floors back to life, getting busy with reclaimed parquet and buying up old wooden furniture like there's no tomorrow.
We thought it'd be fun to take a retrospective view of 2014 as it draws to a close. Next time we'll be making some expert predictions for 2015. But for now, here's what 2014 looked like for us.
We've included links to some of our most popular posts.
How customer queries drive our wood finishing blog
We take great care to write about the subjects our customers are most interested in. As a result, all you need to do is trawl through our blog to get an idea of our customers' priorities throughout 2014. Here are a few of the most popular subjects we covered…
Getting garden decking shipshape – No more neglect!
Rather than let their decking go to wrack and ruin then simply replacing it, more people seem to be taking decking maintenance seriously…presumably their decking is lasting an awful lot longer as a result. Our post about How to clean decking and those about Garden Decking Stains, Treatments & Oils, our three part series about decking maintenance preparation, product application, protection and troubleshooting, helped numerous people learn how to get their decking in order.
Removing paint from wood
The popularity of our post about How to remove paint from wood indicated that more people than ever are getting really excited about what might lie in wait underneath layers and layers of ancient paint and varnish. There's no guarantee that the old floorboards, furniture, interior doors, banisters or whatever else you strip down will be beautiful once you've taken all the rubbish off. But there's always a chance you'll reveal something quite simply spectacular, which makes it very like hunting for treasure. It's easy to see how people get hooked!
Making the most of interior and exterior wood
Posts like How to stain wood, Types of wood finish – making your wood look beautiful and How to varnish wood… so it looks really good all reveal a growing number of enthusiastic amateurs wanting to make the most of their interior and exterior wood. You can leave it to gently rot away. But there's a great deal you can do to exterior wood to keep it in brilliant shape. Our guide to how Your Wooden Garden Furniture Can Outlive You proved very popular in today's cost-conscious, waste-conscious and conservation conscious Zeitgeist. In fact our 'how to' guides have proved particularly popular and we're looking forward to delving deeper into a whole host of wood finishing subjects in 2015.
The same goes for our post about Wood Preservation – Getting Your Garden Shed Shipshape. The humble garden shed is enjoying a massive revival, in part thanks to the TV series George Clarke's Amazing Spaces, and we've helped all sorts of people achieve the look and functionality they want through top quality wood finishing products, plus friendly, common sense advice.
STOP… don't throw away those kitchen cabinets!
These days it seems strange that so many of us used to throw perfectly good kitchen units and doors away just because we fancied a change. It seems so wasteful!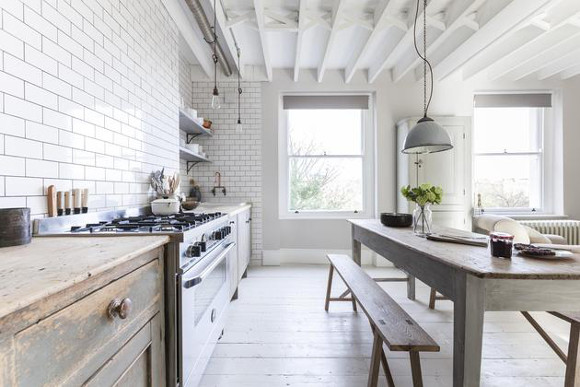 Through 2014 we noticed a lot of customers wanting to know about maintaining fitted kitchen furniture, which made our post Worn Out Kitchen Worktops and Cupboards? Here's How to Maintain Them a big hit, along with our posts about Beautiful White Wood Finishes for Dreamy Interiors, How to Shabby Chic Furniture for a Stunning Contemporary Look, Black Wood Finishes – Sophisticated Decor Inside and Out, Brilliant French Interior Design Ideas and Brilliant Wood Finishes for Kitchens particularly useful.
Going off-piste to support hobbyists and interior décor fans
We've also gone slightly off-piste now and again to fulfil the more unusual wood finish queries. Posts like The Art of Aging Guitars – How to Achieve the Road Worn Look brought a flurry of happy guitar lovers to our store. And after many years of super-slick, hotel-style interior design our post about Decorating with Colour – What You Need to Know went down really well with people who'd lost their colour confidence as a result of the long, dull minimalist trend, or never had any in the first place!
Weather-related advice
From a practical perspective, advice about maintaining exterior wood also went down a storm. No surprise when the British weather seems to be more extreme every year. Exterior doors – What Does Your Front Door Say About You? and What are Wood Oils and Where are They Best Used? were both popular subjects.
Wooden flooring has been bigger than ever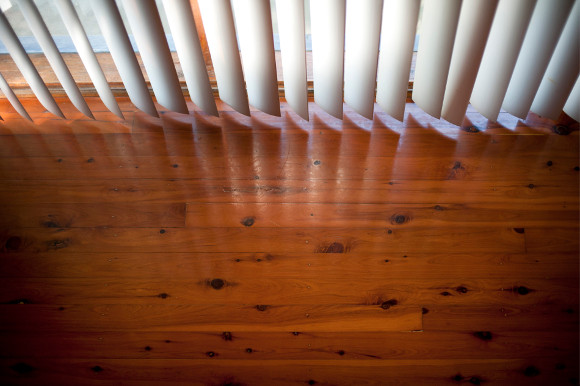 One of the biggest winners for 2014 was wooden floors. But, unlike recent years, more people seemed to be more interested in maintaining an old wood floor, reclaiming old floorboards and buying beautiful solid wood flooring than they were in brand new laminate floors. We responded with a suite of relevant blog posts including:
Last but never least, bearing conservation in mind, our post called Everything You Should Know About Sustainable Wood was a hit, designed to help people find their way through the sustainable wood maze and buy wood products that don't involve harming the environment. With climate change bigger on the agenda than ever before in 2014, we're delighted to oblige.
What's on the cards for 2015?
Wood trends come and go. But it looks like we'll be seeing more of shabby chic and French-inspired decorative styles. We reckon colour will stay high on the décor agenda and recycling, re-purposing and so on will become more and more popular. Come back next time and check out our wood finish predictions for 2015.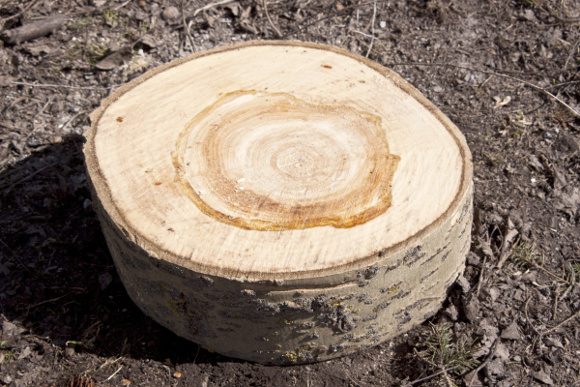 Any wood finish questions we haven't answered?
This is your blog. Is there anything you'd like to know about wood, wood finishing products, DIY wood projects or wood maintenance? If so let us know and we'll be delighted to explore it for you in 2015. Either leave a comment or contact us directly by phone or email.
In the meantime, we'd like to wish all our customers, suppliers and staff a splendid festive break and a very happy New Year!