You can't beat a beautiful, well-maintained and treated wooden floor for sheer good looks, practicality and style. Whether it's lovely old flooring or something sleek and modern, when it's well looked after it makes a wonderful backdrop to any home.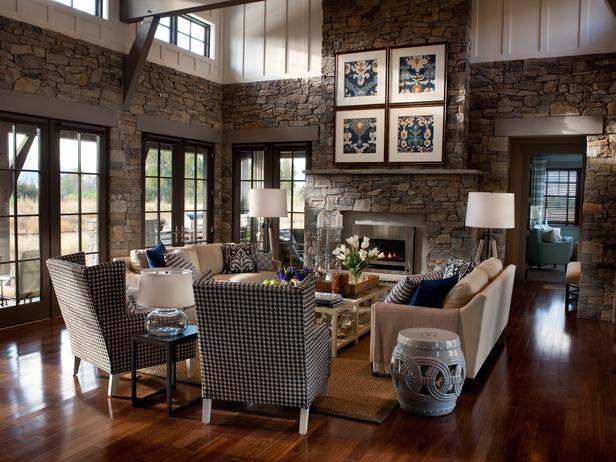 –>
The festive season is almost upon us and millions of Brits are getting ready to welcome friends and family into their homes to help them celebrate. If you want to make your wood floor look as good as it can for the festivities, here's some common sense guidance about how to clean wooden floors. It's ideal for this time of year, the perfect quick fix, a cosmetic guide for general floor cleaning and maintenance, not a guide to deep cleaning, stain removal or repair. We'll cover the nitty gritty of those another day.
How do I clean wood flooring?
First, it's always a good idea to talk about how NOT to treat a wood floor. Avoid these and your floor will last a lot longer and look a lot better!
Wood is naturally porous and absorbs moisture. It can swell up if it gets soaked and if it gets wet enough for long enough, it sometimes doesn't return to its original state. Our advice – never, ever saturate a wooden floor!
You might have seen adverts for steam cleaning gadgets, with people using steam technology to clean wood floors. We recommend you never use a steam cleaner on a real wood floor. Why? They inject high pressure, high temperature steam into the floor, which can potentially damage the finish and even cause damage to the wood itself. Steam, after all, is water, and as we know, water and wood aren't a great combination.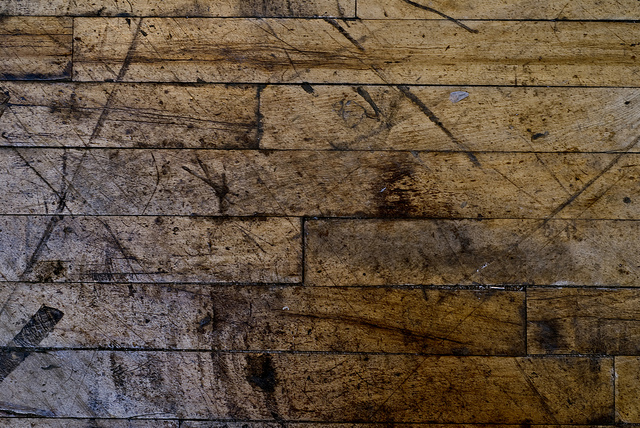 Ordinary, day-to-day cleaning for wood floors
Simple regular maintenance works wonders, helping your floor look beautiful for longer and helping to protect it. Dry sweeping with a broom is perfectly acceptable and safe.  A hoover is your best friend. But special microfibre mops do an especially good job of picking up dust. We highly recommend the brilliant Bona Microfiber Floor Mop and Bona Spray Mop, both of which we stock.
What about wooden floor cleaning products?
In our experience it makes sense to steer clear of supermarket cleaners, which can be far to harsh on floor finishes and can degrade the surface faster than good quality proprietary products used by professionals. It's far better to invest in a proper PH balanced floor cleaner, specially designed for cleaning wooden floors. While we have a large selection of products for cleaning wooden floors, our customers rate these particularly highly:
Most of these cleaners come as a concentrate, where you simply add a cap-full to water.
One cool tip: While 'straight from the container' non-concentrated products are available, they rarely provide the same value for money as the concentrated versions.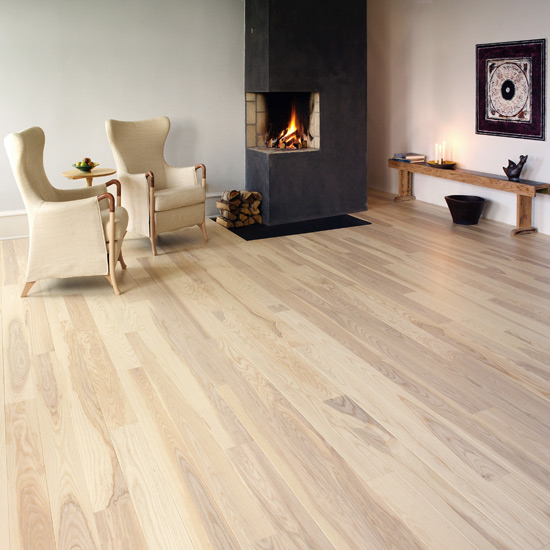 5 steps to clean your wood floor to perfection
First, sweep or vacuum the floor before mopping it, to remove any loose dirt or gravel that might scratch the floor if it gets dragged along by the mop
Add the required amount of concentrated cleaner to a bucket of warm (not hot) water. Always follow the manufacturer's guidelines
Give the water a good stir with the mop to ensure it's thoroughly mixed, and make sure you thoroughly wring the mop out so it's damp and not wet. It should never, ever be dripping wet
Clean the floor in an even manner, with even strokes, rinsing out the mop regularly to keep everything fresh, clean and dirt-free
Dry the floor and, if you need to, buff it with a clean cloth or towel to make it shine
Troubleshooting advice
If the floor looks streaky or dull after cleaning, you might have used too high a concentration of cleaning fluid. Wiping the floor with a damp cloth and buffing it with a dry, clean cloth should sort things out.
If there are stubborn scuff marks or dirty patches, you can use a slightly higher concentration of floor cleaning fluid to shift them. If stubborn marks still remain or the floor looks patchy and worn, cleaning alone may not be enough. You might need actual repair or restoration. We'll be covering wooden floor repair and restoration soon, so come back for more…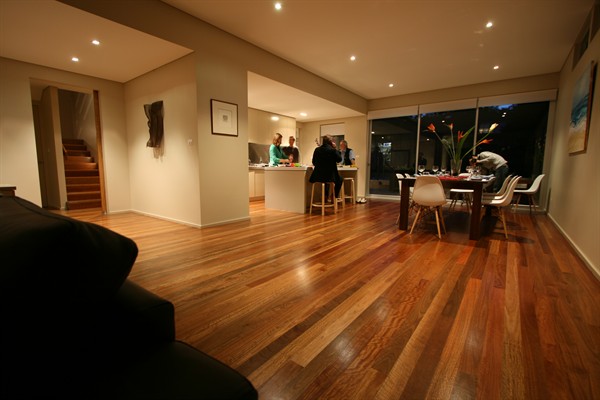 No time to get your wood floor cleaning act together?
What if you just don't have time to clean your wooden floors properly before the big day? What if they're in too much of a state for a mere clean and need more serious attention? You could just dust, hoover and wipe them, then focus on your wood furniture instead. That's what we call diversionary tactics!
There's nothing quite like the lovely smell of real beeswax furniture polish to lend a gorgeous festive scent to your home, so get busy with the beeswax and create a beautiful, shining welcome for your guests. With a bit of luck everything else will look so fabulous that nobody notices your floor isn't 100% perfect.
We love Manns Classic Beeswax Polish, ideal for both sealed and unsealed interior wooden surfaces. Because it's formulated to enhance the natural look of wood and penetrates deep into the material, it feeds and nourishes your furniture, keeping it from getting too dry. It's really easy to use, dries in 15 minutes and can be buffed to a stunning sheen when dry. Perfect!
Need our help with your wooden floors?
For more information about floor finishes, contact our team of resident experts who are always on hand to help with project advice and product recommendations. Alternatively, check out our floor finish FAQ page, which answers many of our most commonly asked questions. We love to see before, during and after photos of any wood finishing project. If you would like to share your decking project pictures with us, you can either send us some photos or share on our Facebook, Twitter, Pinterest or Instagram pages.