Wood is beautiful, natural and non-toxic. No wonder people love wooden floors so much, whether it's top quality modern solid wood products or beautiful old hardwood floorboards.
Wood is easier to keep clean than carpeting, is much less welcoming to house mites and dust – great if you suffer allergies – and these days there are plenty of sustainable, environmentally friendly options available, with wood cut from guaranteed sustainable forests and certified by the Forest Stewardship Council.
So how to you keep your stunning, warm, welcoming wood flooring in perfect condition? We get a lot of enquiries about how to varnish a wooden floor, so here's some sensible guidance for our customers. As usual, if you have any questions feel free to call us, or have a look on our interior floor varnish page for more information. We have a team of wood-obsessed experts on hand to help!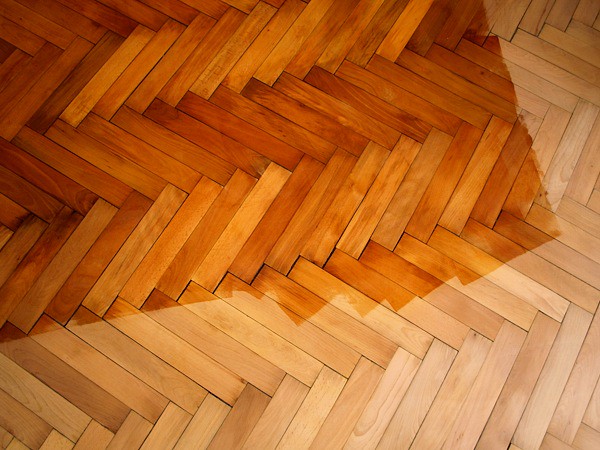 Varnishing a wooden floor – About polyurethane varnish
First, you need to decide on your varnish. Do you need an oil-based, solvent-based or water-based varnish?
Oil-based polyurethanes, although easier to apply, are now rarely used as they tend to add a lot of colour to the wood, can take an age to fully cure, potentially weeks, and have a short shelf life. Two or three coats usually does the trick. But bear in mind it's smellier than water-based products, prone to brush marks and takes a lot longer to dry than the alternative solvent or water-based varnishes.
Water-based polyurethanes dry faster and smell less, but they can raise the wood's grain slightly on some softwoods. This isn't a problem as the process of denibbing between coats will help to keep the final finish smooth. Water-based polyurethanes don't go well over oil-based wood stains but work well over solvent-based wood stains and white-spirit based stains. Most pros use water-based varnishes because they have virtually no smell.
Solvent-based polyurethanes are very quick to dry but are also the most smelly due to their high V.O.C (Volatile Organic Compound) content. Solvent-based varnishes are normally only used where very tough, fast curing is called for such as bar tops, sports halls and night clubs. Using solvent-based stains is difficult with solvent pu floor finishes because of the speed they dry. Solvent-based varnishes can be troublesome for novices who have no experience. They are probably better off sticking with water-based varnishes which are easier to use and give comparable results.
5 top tips for using polyurethanes
You should always apply varnish to bare wood. In theory, you should be able to varnish over an existing varnish but there is always a possibility that the 2 types of varnish may react with each other. If this is to be attempted, always do a test area, wait for 24 hours, then do a thumb nail scratch test to ensure that the new varnish has adhered or bonded to the old coat.
Never, ever shake a container of polyurethane varnish, whether it's oil, solvent or water-based. Shaking it will fill it with air bubbles, which will stick around when you use the product. Stir it gently between each coat instead.
Always work in a clean, dust-free, well ventilated area. If you're varnishing a floor, open the windows and doors but try to keep draughts to a minimum in case they blow dust on your finish.
You can thin oil-based polyurethanes with mineral spirits, but it isn't usually necessary. It's almost always fine used straight from the tin.
When applying the varnish, whether oil, solvent or water-based, it helps to study the finish from different angles. Different amounts of light and the direction of the light itself make it easier to spot places where you've over-brushed, left brush marks, or missed bits altogether.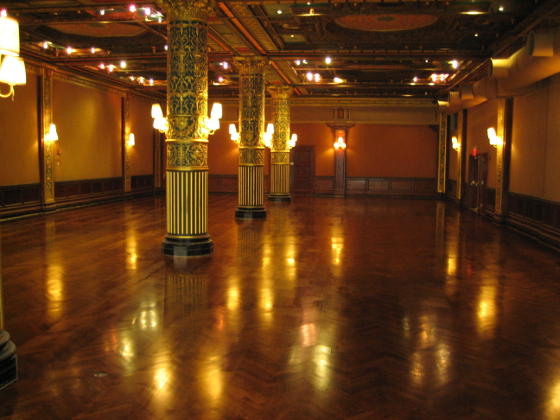 How to apply oil-Based polyurethane varnishes?
Use a fine bristled brush, clean cloth or foam brush – beware of cheap brushes, which often leave unsightly hairs behind as well as making obvious brush strokes.
Brush the varnish in the same direction as the grain and don't put it on too thickly. Don't brush the same area again and again. And use long brush strokes, which help get rid of any bubbles in the product. Any tiny bubbles left at the end of the process should disappear quickly. Sand lightly (denib) in between coats.
How to apply water-based polyurethane varnishes?
Apply a very thin coat with a fine brush or foam pad. Work in the same direction as the wood grain. To avoid raising the grain don't apply too much at once – it's much better to be safe than sorry, so take it easy. The first coat ought to dry in a couple of hours and while you don't have to lightly sand (denib) between coats, professionals usually do, as it can help to achieve a smoother finish. If using a primer, 2 coats of water-based lacquer are usually enough; if not using a primer, then 3 coats may be necessary to offer optimum protection.
How to apply solvent-based polyurethane varnishes?
Apply a thin coat with a fine brush or microfibre roller. Work in the same direction as the wood grain. Keep the room well ventilated at all times by opening doors and windows and be aware of the quick drying times. As with water-based varnishes, if using a primer, 2 coats of solvent based lacquer are usually enough; if not using a primer, then 3 coats may be necessary to offer optimum protection.
Wooden floor preparation in 8 steps
The better you clean the room before starting, the better the eventual finish will be. Dust and dirt can stop sandpaper being as effective as it should be and also makes an awful mess of your varnish if you don't do everything you can to keep things spotless. Some people even hoover the walls and ceiling to make 100% sure there's minimal dust.
Hire a special floor edging sander and you'll easily be able to sand right up to the edges of the floor without having to get down on your hands and knees and DIY the fiddly bits.
Fill in any gaps in the floorboards if you need to or want to.
Depending on the condition of the floor, you may need to start sanding with a coarser sandpaper. Start at one end of the room and sand with the grain. Use less coarse sandpaper, usually around a 120 to 150 grit abrasive to get a lovely, smooth finish.
Safety first… always unplug the sander when you need to change the paper.
Let the dust settle then vacuum thoroughly to get rid of every last speck. Then wipe the surface clean with a cloth and white spirit or a damp (NOT wet!) mop and let it dry thoroughly.
Whether you're using a brush, cloth or pad, apply two to three coats of varnish with adequate drying time in between – check the tin for the manufacturer's recommendations. If it's not fully dry, it will feel sticky. Make sure you apply the product in small areas of 4-5 square feet at a time.
Don't walk on the floor for at least a day after you've finished the job.
Useful videos about varnishing wooden floors
Sometimes a video is the best way to get to grips with exactly what to do. Here are several excellent videos about varnishing wood floors:
Plus here's a great Podcast from Sadolin: A step by step guide to great looking wooden floors.
Recommended polyurethane varnishes for wooden floor maintenance
We stock a range of top quality polyurethane interior varnish products, all perfect for floors and each with its own special features. Feel free to browse them and don't hesitate to contact us if you'd like help making exactly the right choice for your project.
Need help varnishing your wooden floor?
For more information about wooden floor varnish and its uses, contact our team of resident experts who are always on hand to help with project advice and product recommendations. Alternatively, see our floor finishes FAQ page which covers many of the most commonly asked questions about floor finishes.
We love to see before, during and after photos of any wood finishing project. If you would like to share your project pictures with us and our followers, you can either send us some photos or share on our Facebook, Twitter, Pinterest or Instagram pages.
Other great blogs that talk about wood varnishes