At Wood Finishes Direct, we give advice because we trust in our collective experience as a company, and we have a passion for anything wood. We take great pride in our relationship with our customers, and that sense of passion extends tenfold to eco-friendly products.
In modern culture, products such as these have seen a sustained rise in prominence. An appreciation of their quality and composition has coincided with a changing ethos towards a more sustainable and eco-conscious way of life. We're talking products that are safe for your entire household, free of harmful chemicals, and made from environmentally friendly ingredients. If you desire to achieve a sense of proud character to the wood contained within your home, it stands to reason to choose a product you can be proud of using, and one that understands and complements the natural composition of the wood it's working tirelessly to treat.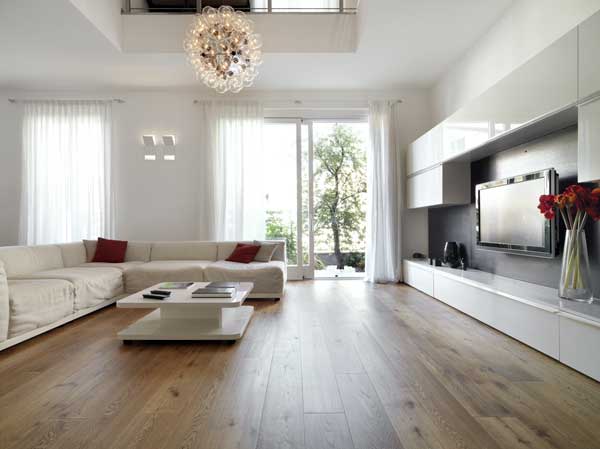 Wooden floors are often the focal point of a home. They achieve that rare mix of both a distinguished, ageless feel and a look that portrays a hardy quality and depth. As a result, you might often find their presence displayed in the more communal areas of the home (such as the living and dining room), due to their tendency to entertain more traffic than the rest of the household.
A product we would eagerly endorse is the Manns Extra Tough Floor Varnish. It's a minimum fuss, high-quality varnish that's absolutely ideal for domestic settings. As it's water-based, it doesn't have as much of a negative impact on the environment, as opposed to solvent-based varnishes. It's also highly durable and easily applied by whichever cleaning instrument you wish to use.
Shifting the focus now to that of the kitchen, where wood is often displayed equally as prominently, particularly in the shape of worktops and kitchen cabinets. Worktops, especially, are sturdy pieces of furniture that face activity on a daily, almost semi-constant scale. When you consider our current global pandemic, and the increased shift in home presence this has led to across the world, that sense of activity is only magnified. All in all, this demands robustness. As such, that need for appropriate wood maintenance is equally applicable, if not more so, and these come largely in the form of wood oils. Made from natural ingredients, these products work in perfect harmony with the complexity of the wood, and, in turn, this enables them to nourish and protect the material, penetrating deep into its core whilst also conserving the woods natural beauty.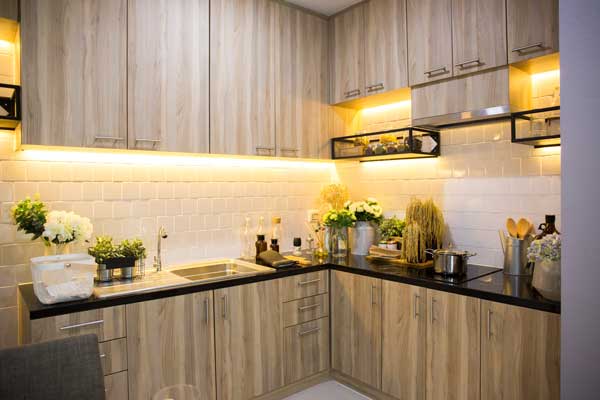 A product recommendation we offer here comes in the form of Blanchon Hard Wax Oil. Made from an exciting blend of vegetable oils and natural waxes, it treats wooden surfaces to a truly considerate degree, whilst also delivering a natural finish. It's easy to apply and to maintain, and it's highly durable capabilities make this product a reliable and environmentally conscious investment. Indeed, Blanchon uses only the highest quality raw materials available, consistently producing products that are more user and environmentally friendly. They also offer a range of products that are labelled as 'Air Protect'. These products block 80% of formaldehyde emissions from your wood, whilst also absorbing up to 40% of the formaldehyde emissions in your room.
With wood still such a prominent feature in a great number of homes, the usage of eco friendly wood finishing products reflects a rising recognition of a more sustainable and eco conscious way of living. As a culture, we are slowly but surely adjusting our way of life to match this ethos. As a company, it's a shift we are fully behind, and it's one of our considerations in the products we stock.
Got further queries about worktop and floor finishes?
For more information about worktop and floor finishes, contact our team of resident experts who are always on hand to help with project advice and product recommendations. Alternatively, check out our worktop finish FAQ Page or our floor finish FAQ page, which answer many of our most commonly asked questions.
We love to see before, during and after photos of any wood finishing project. If you would like to share your worktop or wooden floor project pictures with us, you can either send us some photos or share on our Facebook, Twitter, Pinterest or Instagram pages.
Other great blogs that discuss worktop and floor finishes