The kitchen, once more of an afterthought, built for the purpose of food preparation and storage, has flourished in recent times. Arguably, it's the beating heart of a modern family home. What we've seen is a redefining of the kitchen, and what it's presence means in a home. It's unique, the room that your entire family shares together for a collective purpose. So whether it's the centre stage for entertaining or a homegrown chef's imaginative space, there's ample potential for creative interpretation.
With that, comes a sense of self-expression. You can learn a lot about someone by the organisation and general purpose of their kitchen. Is there a dense collection of fading cookbooks in sight? Or is it minimalist in style? Is there a pristine coffee machine and fresh, vibrant fruit to hand at a moments notice? Essentially, what does your kitchen say about you?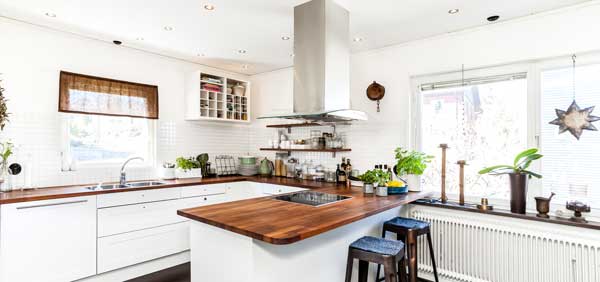 Wood in the kitchen brings a sense of warmth and solace. It promotes subtlety and quiet solidity. You're the type of individual who advocates the use of wood oils like Blanchon Hard Wax Oil to protect your kitchen worktops. Why? Because it's 20 m2 per litre per coat coverage matches your needs. You're swayed by the natural, satin finish and deep, natural tones. You respect the application process and 6-hour drying time, acknowledging that proper treatment takes a bit of patience.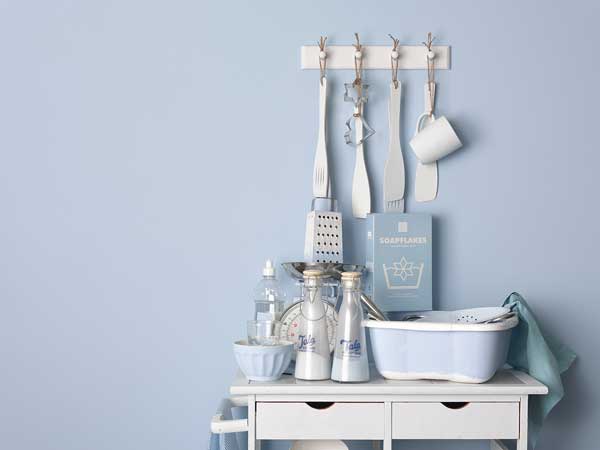 On the other end of the spectrum, there are those with a penchant for daring creativity. They've embraced the modern world, and they're secure enough in themselves to let their adventurous side run free, producing a kitchen with a vibrant and stylish colour palette. You turn to modern, eco-friendly paints when you feel a desire for change and you're particularly swayed by a bold, sophisticated such as Earthborn Eggshell No.17.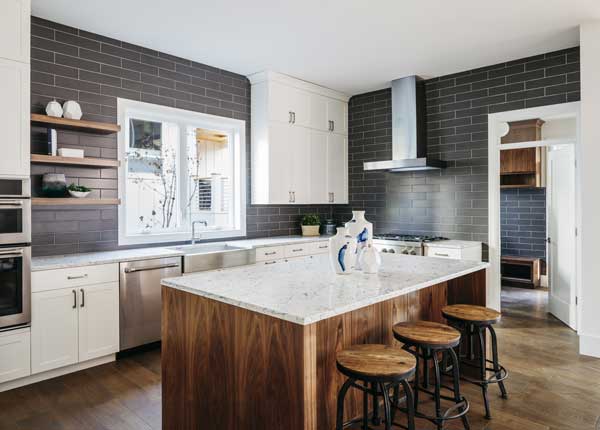 A centre island in the kitchen is aptly named. For many of us, it's the hub of the kitchen, providing an active, social space for cooks, families, and guests alike. It's a prominent feature of more genial households who cook and eat as a family. Friends enjoy coming to you because they know you harbour these qualities. It's not without its trials, though. Often, you find yourself cleaning your wooden floors from this regular dose of foot traffic with a premium floor cleaner like the Bona Wood Floor Spray Mop.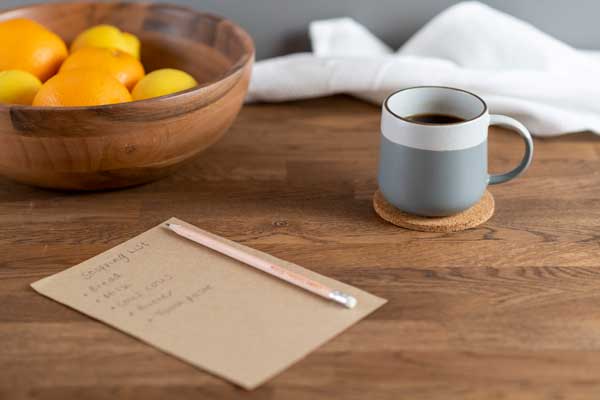 Maybe your tastes lie in combining the practicality of a modern kitchen with the allure of a vintage one? Hardwood floors and wooden furniture with a bright and charming colour palette? You're someone who's always looking forward without disregarding the significance of what's come before. You're conscious of change and visual appeal, turning to products like Osmo Polyx Oil Tints to achieve that antiqued, vintage look to your furniture.
Or, perhaps, you're the kind of person to display collections of antiques or china in a kitchen display cabinet for all to see, suggesting you are organised and sentimental at heart. You're not deterred from investing in good quality varnishes such as Manns Extra Tough Interior Varnish to keep those glass-fronted cabinets pristine. Sometimes, you'll even indulge your decadent side, and break out the special crockery for those proper occasions. 
There's a lot to be said for individual declaration in the home. Whether we're homely, active, expressive or unconventional, it's reflected in the appearance and functionality of our home. But, it's the kitchen that provides the most poignant example of who we are from day to day life, establishing its status as the most significant room in our home.
Need help with your kitchen project?
For more information about wood cabinet finishes and wood floor finishes, contact our team of resident experts who are always on hand to help with project advice and product recommendations. Alternatively, see our floor finish FAQ page or our cabinet finish FAQ page which covers many of the most commonly asked questions about cabinet and floor finishes.
We love to see before, during and after photos of any wood finishing project. If you would like to share your project pictures with us and our followers, you can either send us some photos or share on our Facebook, Twitter, Pinterest or Instagram pages.
Other great blogs that discuss kitchen and other interior projects.