What. A. Year.
We just want to say a huge thank you to you all for your support and for coming on this crazy journey with us.
We have done a lot of reflection over these past couple of weeks and have been thinking about this year that's passed by. And this year more than ever the importance of family, friends and loved ones is paramount.
So this year, we have made the very easy decision to close for a few extra days this Christmas to say thank you to our colleagues, and allow them to spend some more, well earned time with their nearest and dearest.
We will be closing on the 23rd this year, and will be reopening on the 28-30th for the urgent jobs you need to complete, then closing again until the 4th of January.
For the majority of the time, we will be spending it with loved ones and with our feet up. So we implore you go get your feet up too, you've earned it. Here's to 2021.
Thank you, Merry Christmas and Happy New Year
Tim, Laurance, James and the whole Wood Finishes Direct team.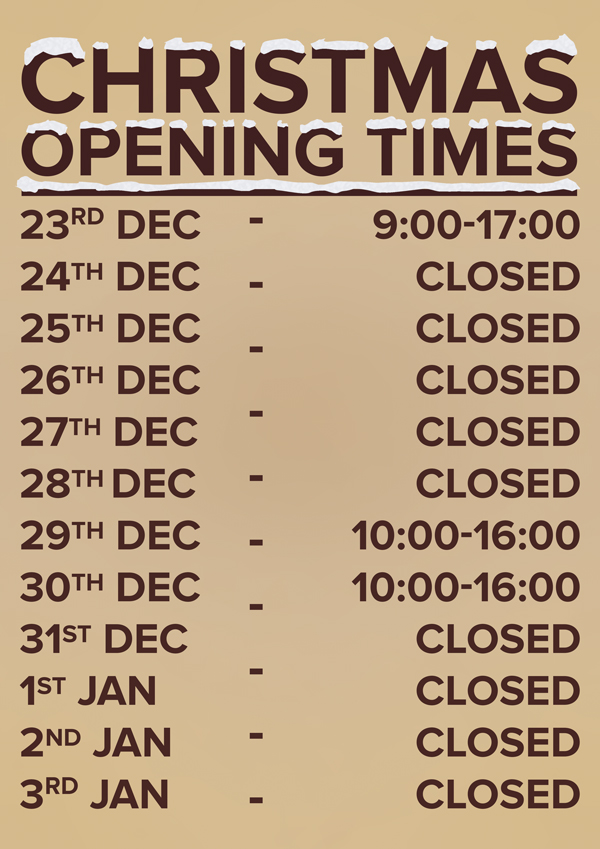 Please Note: Cut off times for Wednesday 23rd & Wednesday 30th December are at 3pm, please make sure you have your order in by this time for next day delivery.
Our Year in Review – 2020
Here are some of the awesome things we've achieved this year, all thanks to each and everyone of you, our customers! We cannot thank you enough.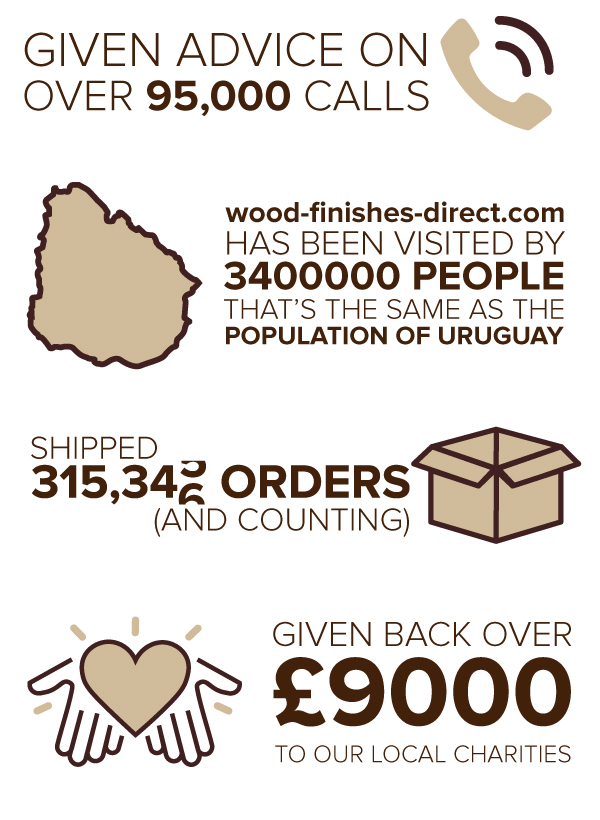 In the meantime, it became very apparent that this year unfortunately our Christmas Party could not take place, and when I say our Christmas Party, ours are legendary! So, instead, we've come up with a different way to feel festive… we have been doing our 12 days of Christmas, where each day we do something different with our colleagues, so even though we are apart, we are still doing things together. These range from a really fun festive quiz to collecting toys for the salvation army or food for a local homeless shelter, after all, Christmas is about others… not just ourselves. We have set up a JustGiving page to help with the various causes we support in our local community – so, please if you can support them, click here.
Any Questions?
For more information about getting your orders before Christmas and New Year, please contact our team.
We love to see before, during and after photos of any wood finishing project. If you would like to share your project pictures with us and our followers, you can either send us some photos or share on our Facebook, Twitter, Pinterest or Instagram pages.