Though often utilised in warehouses and building sites, wooden pallets provide homeowners with a sustainable means to create unique and decorative pieces of furniture and household art. In contrast to mass-produced furniture and home decorations, pallet wood projects are defined by the use of recycling and sustainability.
But what stands out about pallet projects is the sense of personal character they offer. Homeowners hold the potential to create an attractive piece of bespoke furniture or functional art that is reflective of their tastes and influences.
In the context of autumn, the season provides much in the way of influence, both from a functional and aesthetic perspective. The shades of autumn and the moods they bring forth can be applied to a number of pallet wood projects both big and small, in ways you might never have thought of. Read on for some of our favourites.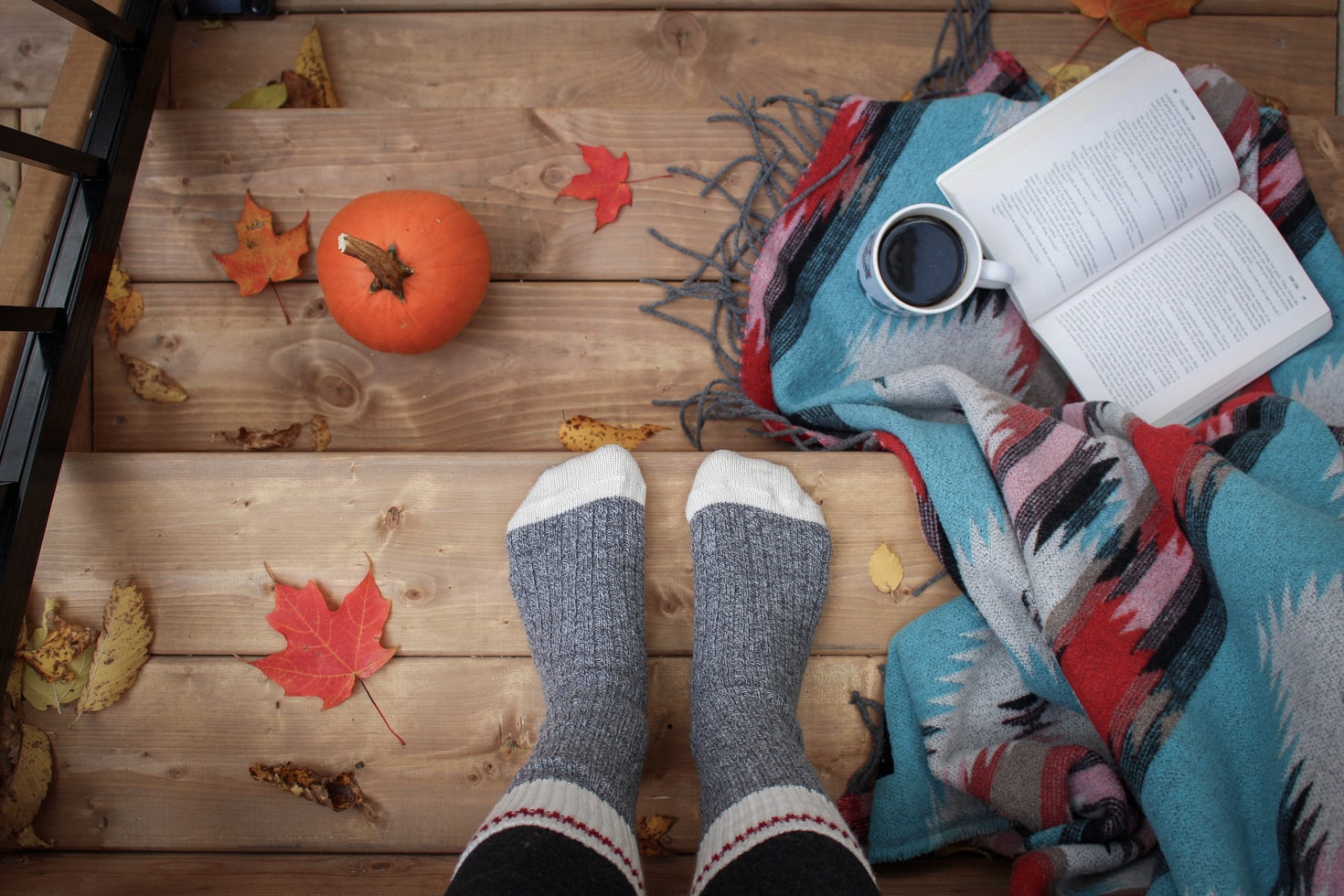 Autumn Brings a New Aesthetic
Why not embrace the season with a brand new aesthetic? Whether you seek to restore an old, tired pallet project or bring life to a new one, a quality stain can certainly be the solution for your project.
In consideration, Fiddes Hard Wax Oil Tints has a range of 13 shades that bestow a lovely natural finish that works perfectly with the calming tones of autumn. Colours like Light Oak and Graphite Grey are just two ideal examples, and, furthermore, your project will be protected with a durable finish that's scratch and scuff resistant!
Halloween Pallet Pumpkin
Pumpkins are synonymous with this time of year. Carving your own scary lantern, whether scary or amusing, is as much a part of Halloween as the trick or treat. The downside, unless you plan to utilise the fruit in a hearty soup, is the waste it leaves behind.
With this in mind, a more eco-friendly and sustainable alternative is to create yourself a pumpkin from reclaimed wood or pallets. It's a very manageable project that appeals to all ages. The best part? Your pumpkin won't rot! Meaning it can be used year after year if you please.
We have a number of wood paints that are a perfect partner for the job at hand, with an eclectic range of colours to help bring your project to life.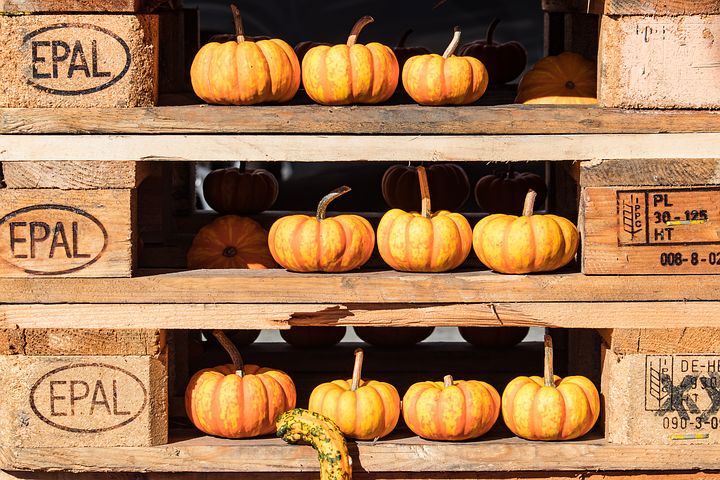 Wooden Barn Shutters
Wood shutters have a great rustic character that fits in well with the autumn theme. Wood shutters bring to mind a cosy cottage or an old barn where animals curl up at night. Incorporating them within the household works wonders towards developing
that tone, whether used as an artistic feature or more focused on functionality.
Osmo Wood Wax Finish Transparent is a handy little product that pairs perfectly with this project. This premium grade, coloured, oil and wax-based finish is dirt and water repellent and well suited for enhancing the natural grain and texture of your wood shutters. 2 coats will bestow a finish with a much stronger depth of colour.
Autumn-themed Wooden Centrepiece
This one could be as simple as a wooden box to hold decorations and candles, or a more extravagant centrepiece that takes it to a whole new level. You could incorporate some dried leaves, reflective of those memorable shades of red and orange. Or even a collection of miniature pumpkins?
This one is really yours to make your own, just as long as it reminds you of the simple beauty of the autumn season!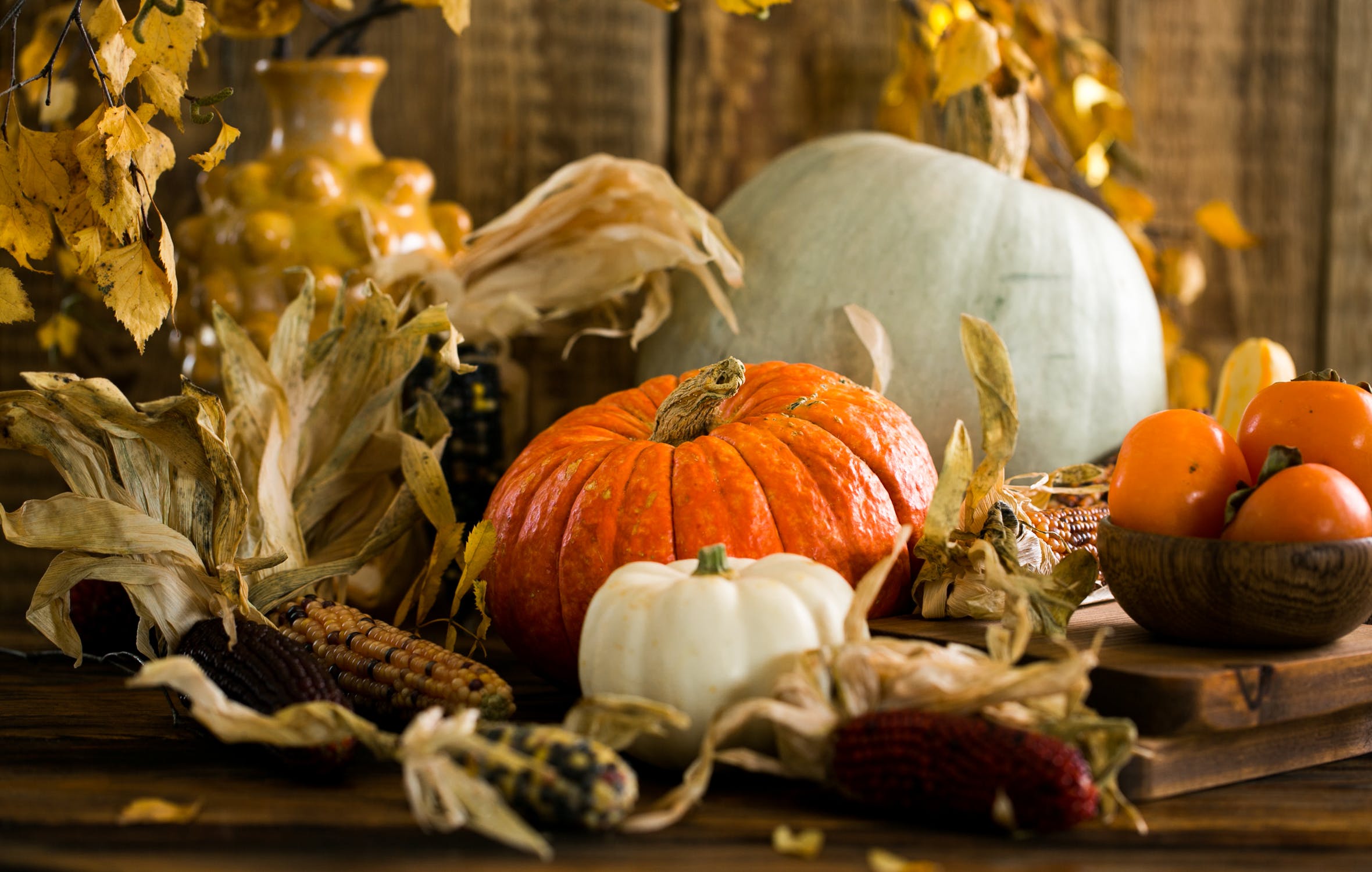 Need help with your pallet project?
Contact our team of resident experts who are always on hand to help with project advice and product recommendations. Alternatively, see our FAQ page which covers many of our most commonly asked questions.
We love to see before, during and after photos of any wood finishing project. If you would like to share your project pictures with us and our followers, you can either send us some photos or share on our Facebook, Twitter, Pinterest or Instagram pages.
Other great blogs that discuss pallet wood projects