An essential part of ensuring that outdoor wood is at its best, is to understand when, and how often wood treatment is required! We all know that wooden furniture and features around your home can really add to your property's overall look and feel, but without regular treatment, wooden furniture can soon become an eyesore.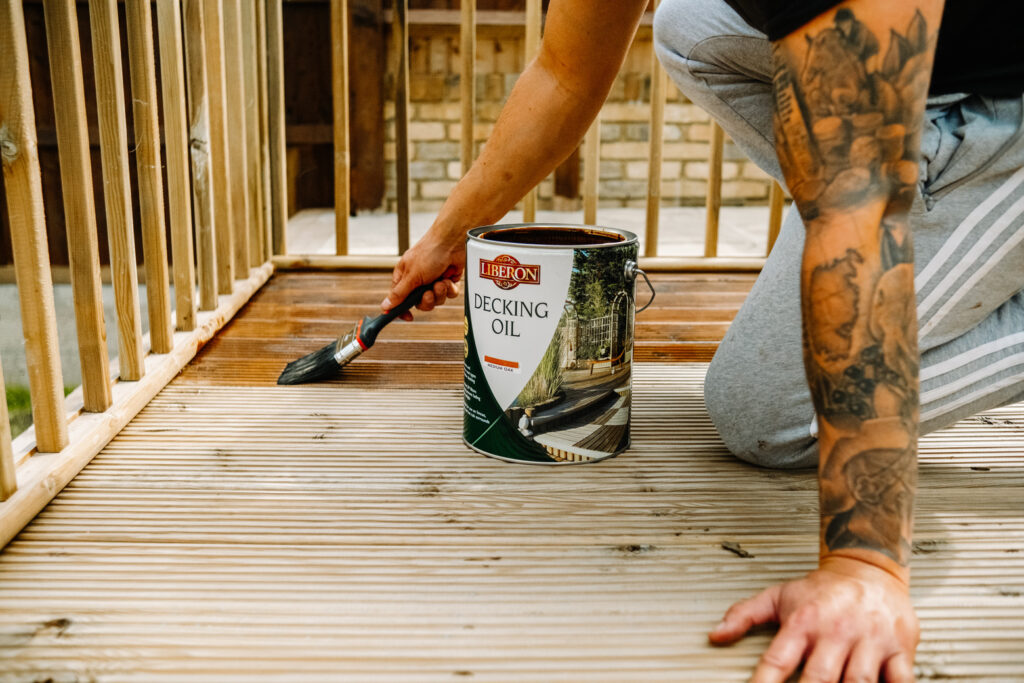 In this article, we're going to explore when the right time is to treat exterior wood in particular and how often you need to treat your wooden furniture and fixtures. We're also going to look at what the tell-tale signs are that you should start planning for treatment. Finally, being the experts in wood care at Wood Finishes Direct, we'll recommend a few products to get the job done! 
When is the right time to treat outdoor wood?
So, first thing's first, how do you know when it's the right time to start treating wood? It would be easy to say that the answer is as soon as possible! But, the answer to this question does largely depend on 3 factors:
When was the last time you treated it?
What type of wood are you looking to treat?
What is the weather like?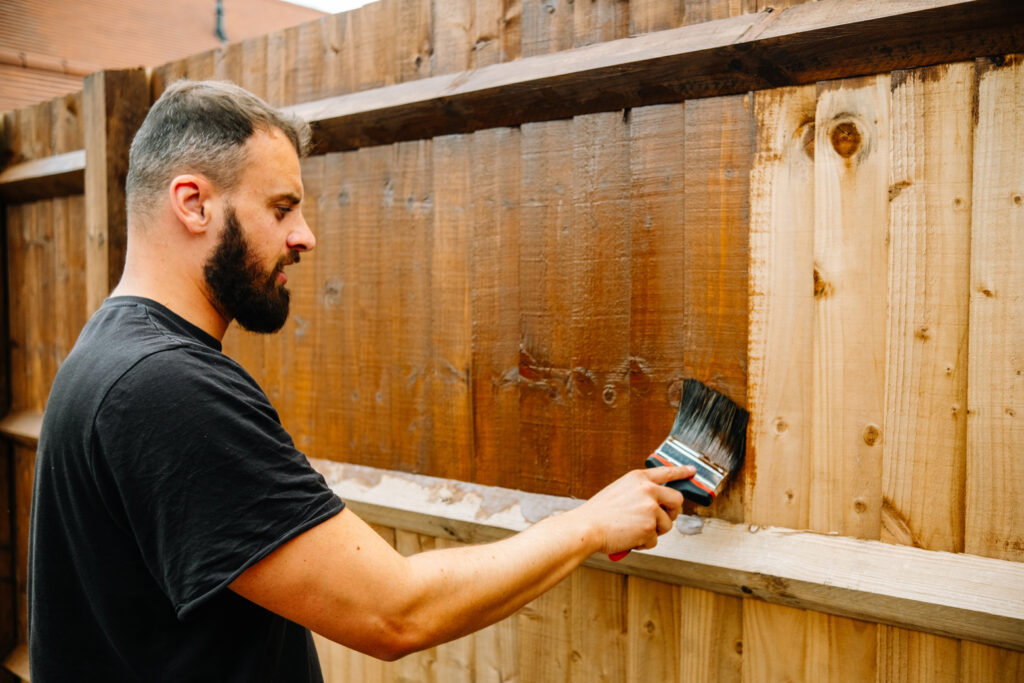 When was the last time you treated it?
You may need to treat your exterior wood as often as every 6 months, depending on your geographical situation and the type of wood you are treating. But on average, you should treat your outdoor wood every 12-18 months. So, it should be an annual job! This is the best way to keep your furniture and fixtures safe from the elements, and looking lovely.
However, if you haven't treated your wood yet… the answer is; to start treatment ASAP! It should be a priority to ensure that your outdoor wooden furniture and fixtures are protected from the elements.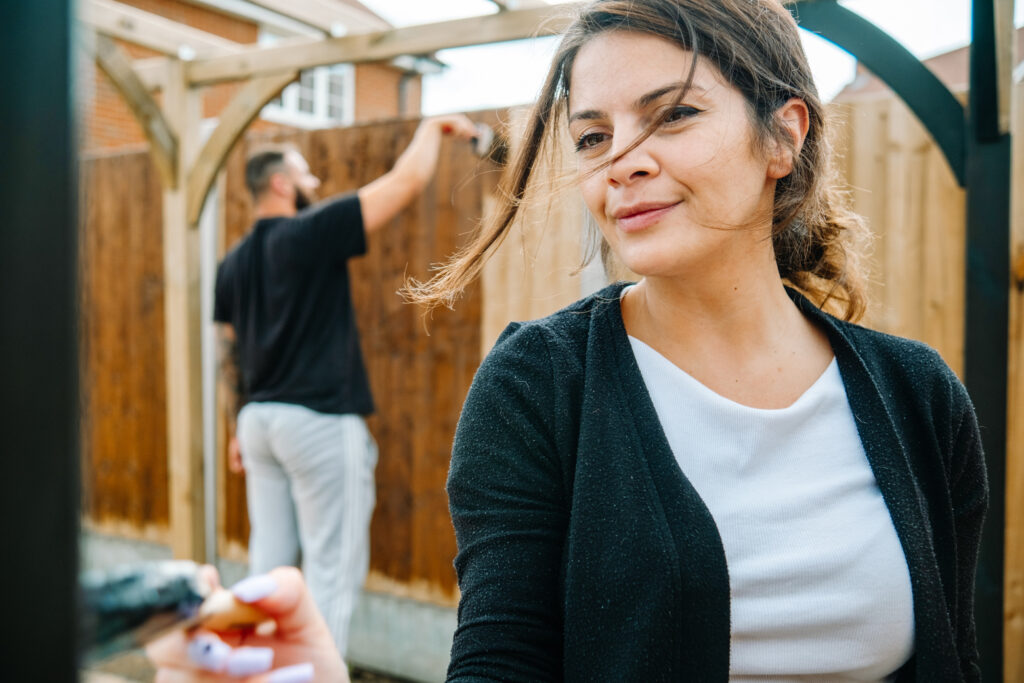 If you're still not sure whether your wood needs treatment, there are a few tell-tale signs to look out for:
The colour of the wood has faded
The wood feels dry or brittle to the touch
There are cracks, splits or warps in the wood
The surface of the wood is flaking or peeling
If you notice any of these signs, it's time for a little TLC.
Untreated Wood
Remember, if your outdoor wood is currently untreated, you need to treat it right away. Untreated wood is the most susceptible to rot, fungi, and general weathering. It's extremely important that you use a wood preservative first. You can either use a wax enriched preservative for an all-round coating or alternatively use a wax-free preserver if you want to then use a stain or a paint on top.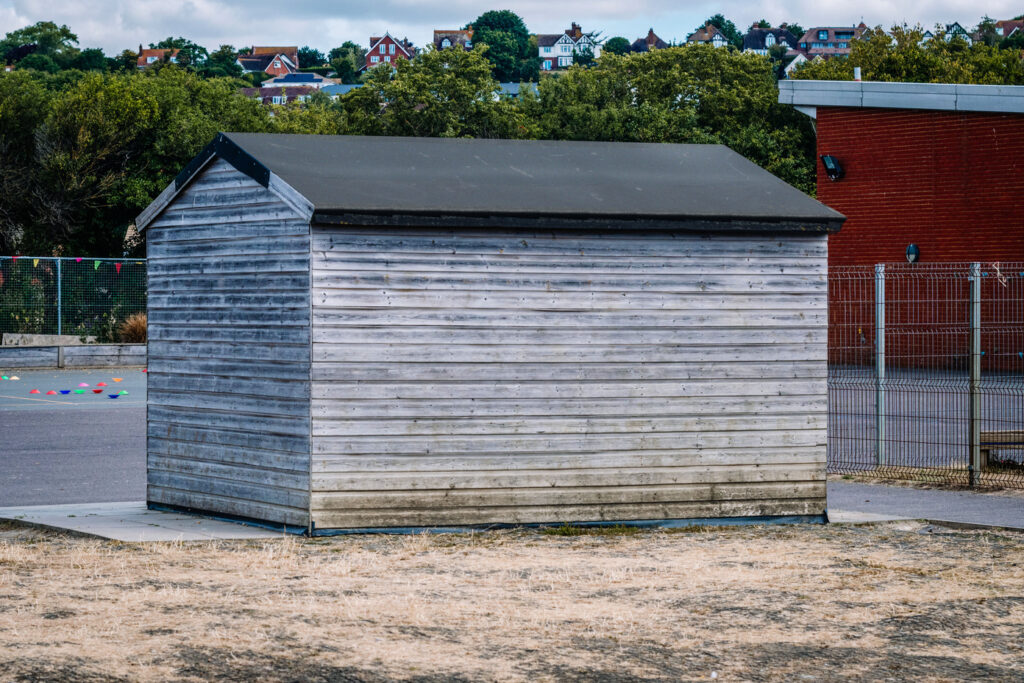 Dip-Treated Wood
If our outdoor wood is dip-treated or paint-stained, it may begin to fade after 6-12 months and provide much less protection against the weather than it originally did when you first bought the item. Again, this can be treated with a wood stain, paint, or preserver. 
Feel free to treat un-treated or dip-treated wood at any time!
Pressure Treated Wood
Pressure treated wood provides the best level of protection from the offset. Through the use of a vacuum, a wood preservative is driven deep into the wood at high pressure to protect it from the inside out.
However, even pressure-treated wood needs extra protection as it's not entirely waterproof; a weather-proofing top coat or base layer preservative is recommended every 12 months to fully protect the timber through those wet & cold winter months. But, just remember that it's not the best idea to treat pressure-treated timber straight away, as it needs time to allow it to weather. We'd recommend waiting at least a few weeks before treating and make sure the wood is dry before applying anything!
What type of wood are you looking to treat?
Generally speaking, your exterior wooden furniture and fixtures will fit into two different categories; hardwood or softwood.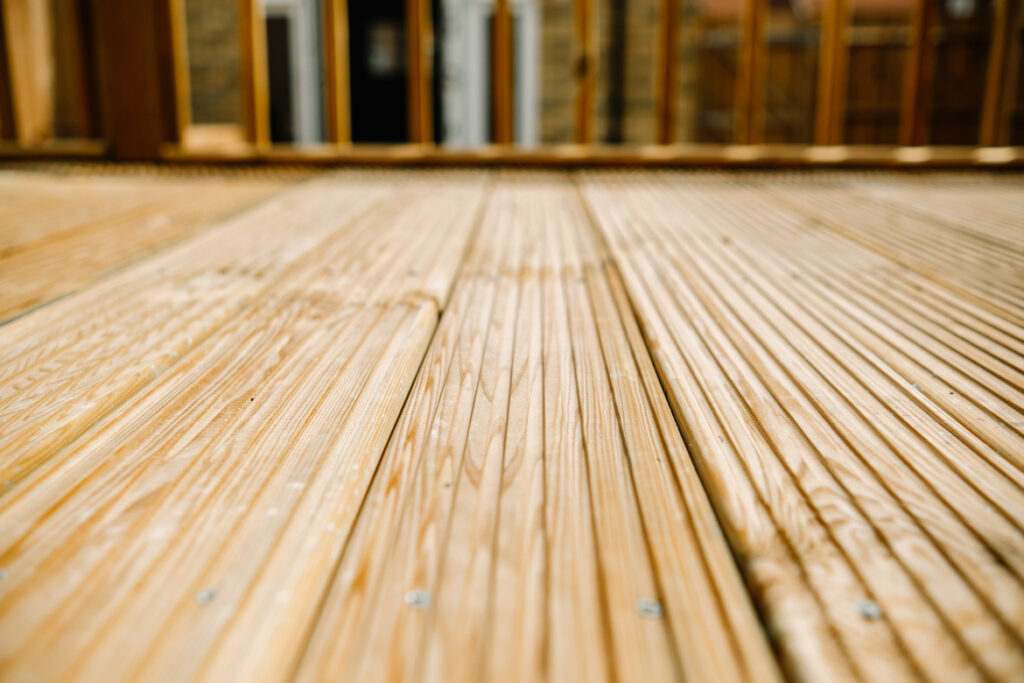 An example of a popular hardwood is Teak. Furniture made from teak tends to be more expensive to purchase in the first place, which naturally equates to it lasting longer than softer wood types. Teak is more dense and oily, so it may not need extra preservative to protect it from rot, but on the other hand using a high grade Teak Oil or Natural Oil Woodstain will go a long way to keeping it looking gorgeous. We recommend leaving it to weather for 12 weeks 
Softwoods, on the other hand, such as pine are much more vulnerable to rot, particularly at the ends of the wood where the grain faces outwards towards the ground or open air. A tip to shield softwood garden furniture is to stand the legs in a pot of wood preserver overnight. Wood preservatives won't penetrate as well in other areas, but to improve its looks you can always use an oil-based stain to add some more colour and improve that sheen!
What is the weather like?!
The UK is notorious for its undependable weather, which can take its toll on wood. Hot summers followed by cold, wet winters (or vice versa) can cause all sorts of problems for untreated wood – from warping and splitting to mould and mildew growth. By treating your wood regularly, you'll be able to keep it looking its best for years to come.
Now, most DIYers wouldn't even consider treating wood in the winter when it's cold and wet. Also… let's face it, it's not the most appealing job to do in the winter. But, treating your outdoor wood during the more challenging months will only boost your garden's curb appeal.
It's not recommended to treat outdoor wood in the rain, as it is likely to interfere with the treatment sinking into the wood, but if you must, ensure you completely cover the area and shield it from the rain. We'd recommend a large tarpaulin! But, do not treat wood which is already wet.
What To Use?
Due to the nature of wood being a natural, absorbent substrate, there are a number of options when it comes to treating them. Wood treatments come in a number of forms; including wood paint, stain, or preservers.
Wood Stains
A wood stain is anything that changes the colour and appearance of wood. Although there are dedicated wood stain products, there are also many wood oils, waxes, varnishes and preservatives that both treat and colour interior and exterior wood.
For outdoor projects, we'd recommend:
Cuprinol 5 Year Ducksback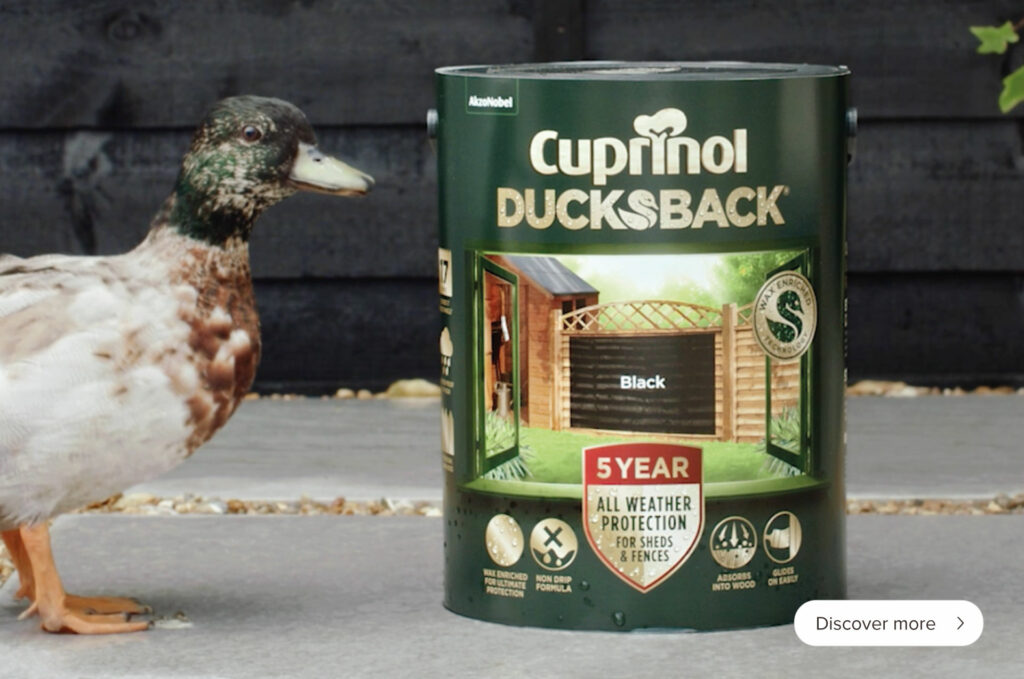 Preservers
Wood preserver is basically an undercoat. You brush or spray it onto raw, freshly sawn or sanded wood surfaces to stabilise the wood's moisture content and protect it from rot and decay. Varnish, by contrast, is a topcoat. It won't protect the wood on its own. Same goes for paint, wax and wood oil.
We'd recommend:
Barrettine Premier Wood Preserver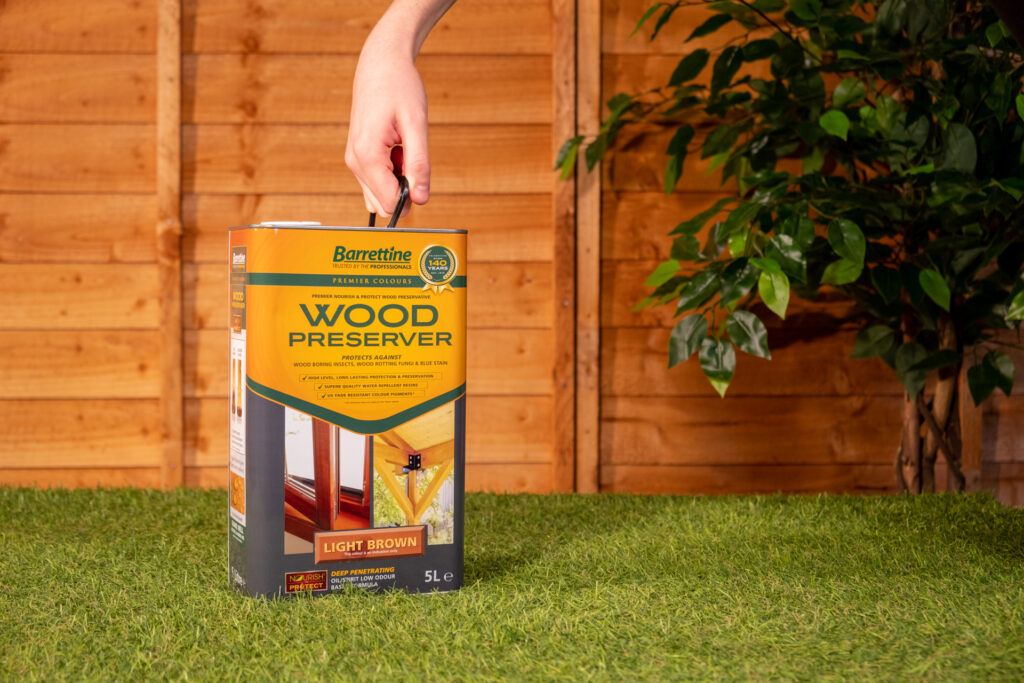 Paints
When painting exterior wood, oil-based paint offers the best protection and longest-lasting results. Next in line are high-quality exterior acrylic paints, which have been improved and are less likely to crack and peel than latex paint.
We'd recommend:
Cuprinol Garden Shades
If you wanted to go for a oil based paint, consider the Osmo Country Colour. 
Time To Get Started!
Now that you understand the best time to treat your outdoor wood, as well as how often and with what products, it's time to get started! Treating your exterior wood means you'll keep your garden decking, furniture or fences or fixtures in great condition for years to come.
We hope you found this article informative and helpful. If there is any specific products or projects you'd like more information on, please don't hesitate to contact our experts at wood@finishes.direct or on 01303 213838.