With the great British Summer being typically temperamental, it's no wonder that so many of us are turning to various wood stain colours to spruce up our furniture to brighten up our gardens. Both practical and aesthetically pleasing, a coloured wood stain is a great way to add that extra bit of vibrancy to your home and garden, whatever the weather.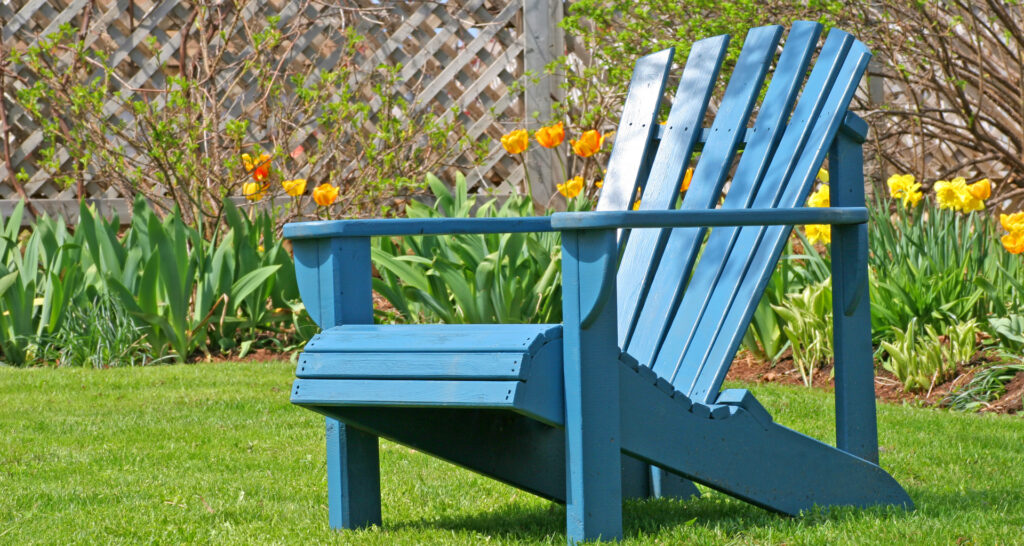 But with so many different wood stains to choose from, picking the right one for your project can seem a bit daunting. Well, we're here to help you with your choice and by the end of this article, you will be able to tell your general preserver from your Polyx Oil Tints and which colour to choose.
Where To Use Different Wood Stain Colours in Your Garden
Most people start with their garden shed, which is a great way to make a big impact on a budget. Feeling brave? Have a go at painting or staining each slat in an alternating, contrasting colour for a candy stripe look.
Other popular areas for wood stain include fences and decking. While many will choose to use more muted tones, natural wood shades, dark greens or greys for these areas, another option is to be brave and experiment with a brighter colour such as turquoise or pink. If you are looking for a smaller scale pop of colour or you are renting, then why not experiment with painting raised beds or wooden planters with bright and bold colours?
Understanding Wood Stains
There are a huge variety of wood stains for all kinds of projects. Here, we will discuss the differences and similarities of each wood stain and help you choose which is best for your DIY garden project.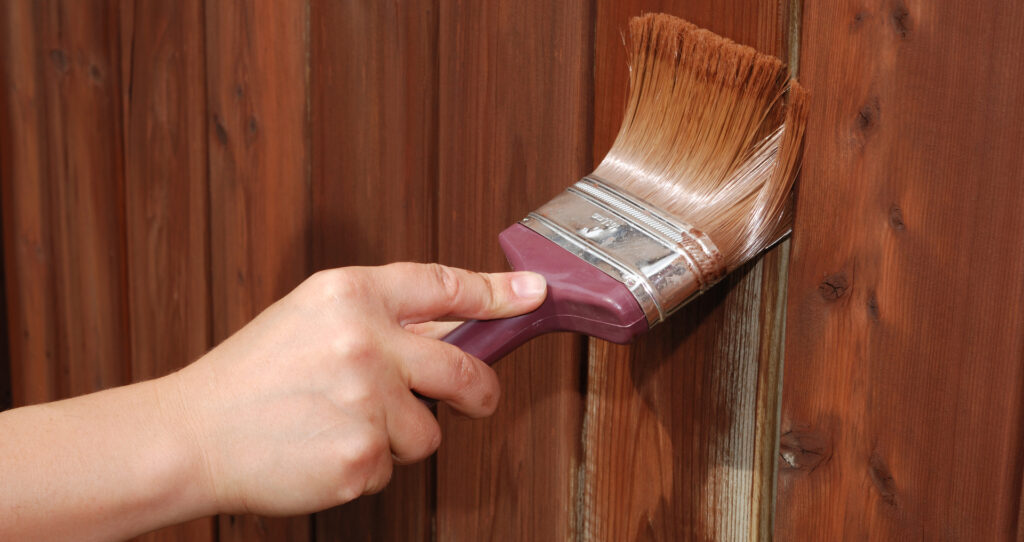 Exterior Wood Stains
Designed to colour or tint any wood in your garden, these exterior wood stains come in a variety of colours and bases including water, solvent and oil (but more on those later). Usually available in a range of colours and tints, you'll find exterior wood stains come in a rainbow of colours as well as a range of wood effect tints.
Many wood stains also have additional features such as waterproofing and preserving. Found in a huge range of colours from wood effect to pastels to bold rainbow colours, exterior wood stains are a great way to transform your garden with colour.
Wood Preservers
Wood preservers are designed to lengthen the lifespan of your timber by adding biocides and insecticides. its very important to preserve your timber if its untreated. Remember to use a wax free preserver if you are going to paint/stain.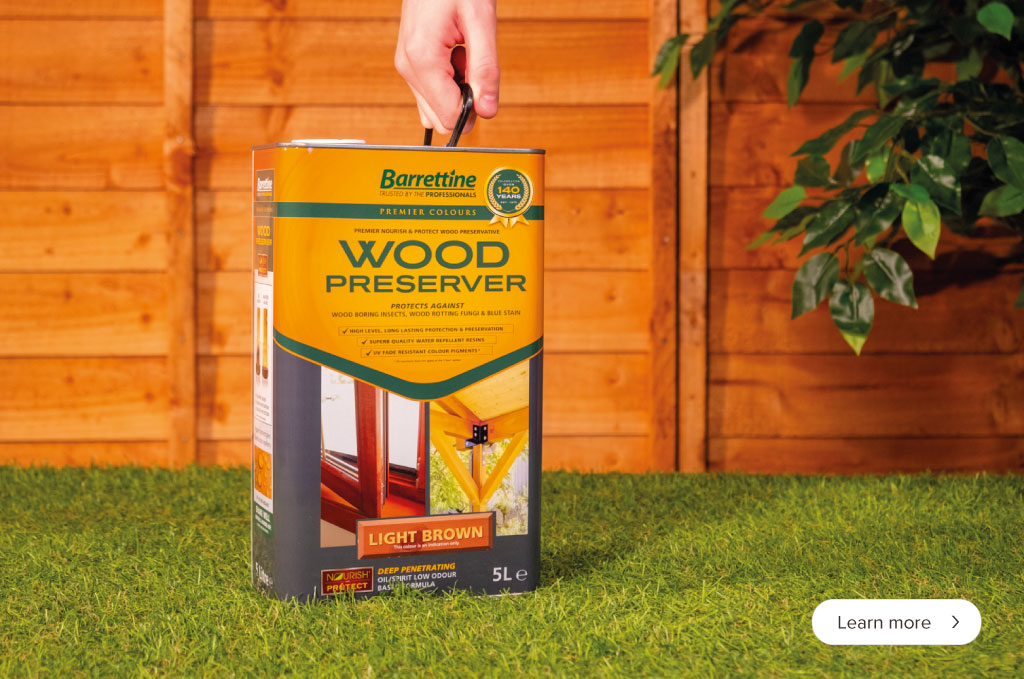 Wood Oils
A wood oil is a good alternative to a water-based stain because the molecules of the oil are smaller and therefore penetrate into the wood deeper for a longer lasting and richer finish. Usually found in a range of natural colours (such as pine, beech or walnut), the oil stains are not the best choice for bright and bold garden projects but are well suited to preserving natural wood surfaces.
Wood Varnish
Wood varnish is a strong durable topcoat, creating a protective layer sealing the timber from the elements, exterior varnishes are available in clear or a range of colours. You can get the varnishes in matt for a more modern look, or alternatively go for a high shine that will really show your exterior timber off.
Popular Brands for Wood Stain Colours
Protek Wood Stain
A popular brand since the 1980's, Protek Wood Stain have a variety of products including wood stain colours, decking stains, varnishes and wood preservatives. Their most popular products are their bright and bold wood stains.
Osmo
Specialising in natural products that are not harmful to the environment, Osmo have a range of high tech oils and preservatives which help to protect your wood from the elements without using harsh chemicals. Their garden colour range comes in a variety of wood stain colours with a satin finish.
Cuprinol
Probably one of the best known names when it comes to wood stains, Cuprinol is renowned for its range of colours and reliability. Offering products such as Cuprinol Anti-Slip Decking Stain and Cuprinol One Coat Sprayable Fence Treatment, their range caters for every garden project.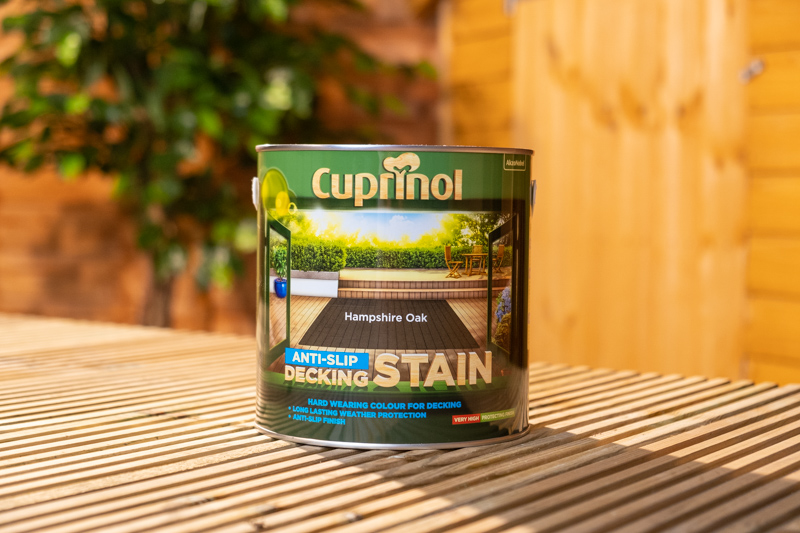 Sadolin
Sadolin's quality goes without saying, it's products far exceed many others with their high levels of protection. With advanced UV-action and the highest level of weather protection, this is a product that will preserve your wood for years and years.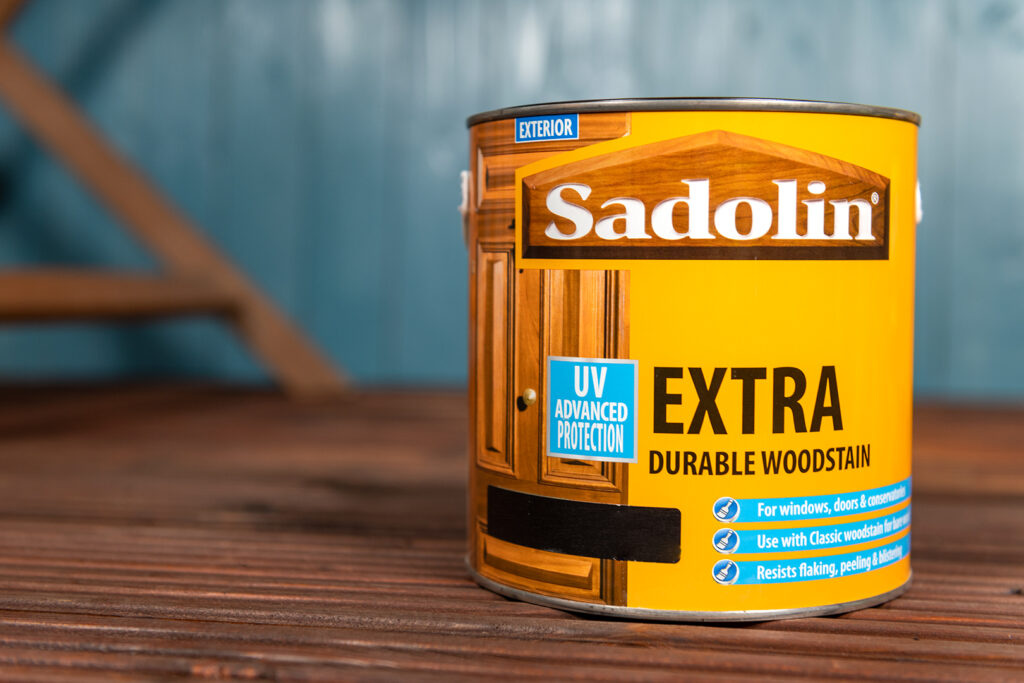 We hope that you have found this information useful and that you now know which product will be best for your garden project. Remember that by combining colour and preservatives, you'll not only have a beautiful garden but will also have a glorious space that will last a lifetime.
What's Next?
If you have been inspired by all the ideas we have discussed here, then why not head over to our wood stain page where you'll find a whole range of trusted brands and a wide selection of wood stain colours to choose from!