A question we often get asked at Wood Finishes Direct is "What product can be used on interior wood that is both food safe and child safe?" Although there are a number of products that fit this category, a popular choice is Fiddes Hard Wax Oil, available in both clear and coloured (pigmented) versions.
Made in the UK from a blend of natural oils and waxes, Hard Wax Oil penetrates into the surface of the wood to provide a durable finish that can be used on a wide range of projects including flooring, real wood furniture, kitchen worktops, children's toys, woodturning pieces, wooden fruit bowls, wooden kitchen utensils and more.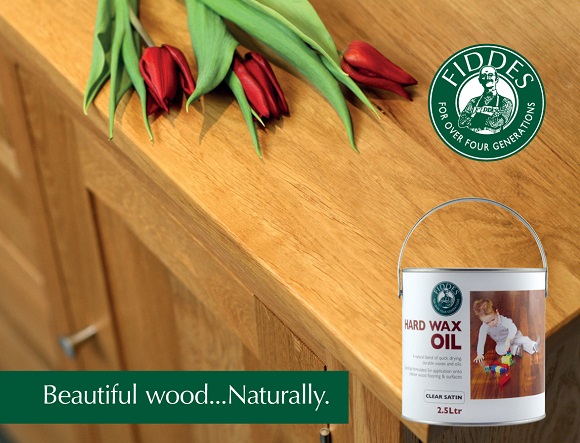 This product works by penetrating into the grain of the wood to provide a hard durable surface that is resistant to scuffs, scratches and liquid spillages such as tea, coffee, wine, cola and water. It can be quickly and easily applied and is very easy to maintain and repair if it becomes tired looking, worn or damaged, without the need to sand the whole area back to bare wood.
Key Benefits of Fiddes Hard Wax Oil
Quick drying (Approximately 4 Hours*)
Quick and easy to apply
Food and child safe
Easy to maintain and repair
Water and stain resistant
Ideal for food preparation surfaces
Excellent coverage
Fiddes Hard Wax Oil is available in a clear matt, satin and semi gloss finish. The matt finish is a popular choice for those looking to retain the natural, flat, non-reflective appearance of wood. For a soft sheen, the satin finish is perfect as it provides a slight sheen without being glossy or shiny, while the semi-gloss provides a finish that is glossy without being overly reflective like a mirror.
Although the clear versions of this product do not contain any pigment or colouration, they will enhance the natural grain and colour of the wood as well as giving the timber a darker, damp like appearance. A good way to test this is to wipe a piece of the wood after sanding with a damp (not wet) cloth. This will give a good representation of how the wood will look when oiled. Soft woods such as pine can often look fairly colourless and pale when freshly sanded but when oiled, can turn a golden, yellow / orange colour. This can also be tested by using the damp cloth approach after sanding.
For those looking to keep the wood looking natural and as close to the 'sanded look' as possible, Fiddes have produced a version of their Hard Wax Oil specifically designed to achieve this called ' Hard Wax Oil Natural '. This works well on lighter coloured woods, such as Pine and Oak, but may leave a slight white film on darker species of wood.
To stain (colour) and protect the wood, all in one process, there are nine colours in the Fiddes Hard Wax Oil Tints range…
American
Antique
Dark Oak
English
Medium Oak
Onyx
Walnut
Whiskey
White
Tinted Hard Wax Oils provide a coloured translucent finish that enable the grain of the wood to show through the colour. These are popular for use on floors, staircases and furniture to transform the look of one wood type to another.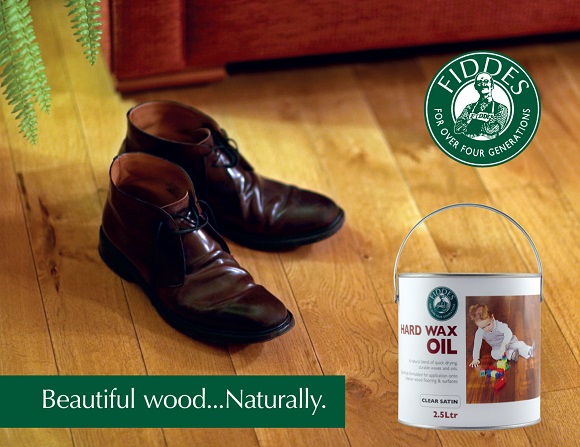 Full details of this product including prices, wood preparation tips, application, drying times and more are available on our Hard Wax Oil product pages.
If you have just completed a project using Fiddes Hard Wax Oil, we always love to hear about and see the end result. Feel free to send in any pictures of the completed project to wood@finishes.direct and if you're happy for us to use your pictures, we may include them on our site in the future.
*Drying times may vary depending on application, room temperature and humidity.