It's hard to believe that only 3 years ago we were celebrating our 10th Anniversary, how time flies when you're having fun.
Aside from our annual BBQ's and rounders day for staff and their families, Christmas parties and other events in the social calendar, we've been pretty busy. Working hard to ensure that our customers continue to receive an outstanding experience. In fact, Wood Finishes Direct currently hold an industry leading TrustScore of 9.8 out of 10 based on over 32,000 customer reviews on Trustpilot, the independent public review platform.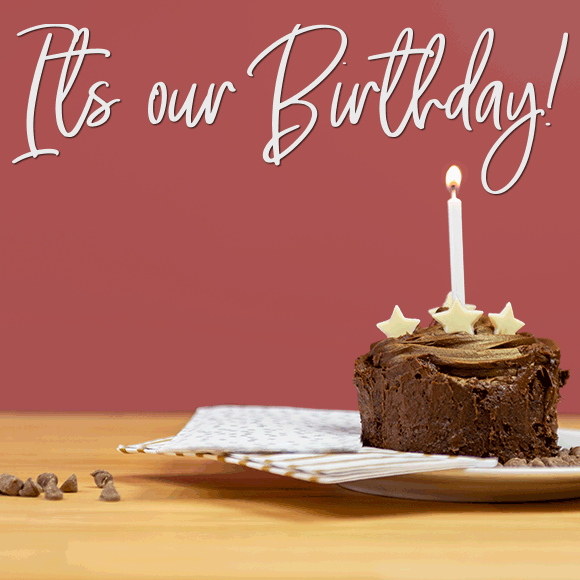 So, what have we been up to over the last couple of years? Well in short, many many things but here are just a few of the highlights.
Introducing…
In addition to the extensive range of big name wood finishing brands we already offer, we've taken on some additional, new and old established brands under our wings including Liberon, Blanchon and Holzol. This has increased our portfolio of top name brands and added around 90 new products to our website. To find out more about these exciting new brands, follow the links below to read more on our blog.
Website turns 10 Years Old
In May of 2007, the retail website went live. This was around 18 months after the company formation which until that time, had predominantly serviced the pine furniture trade from our humble office and warehouse located on farm land in Sellinge, Kent. Just like the Queen, we like to celebrate 2 Birthdays every year, the date when the company was formed and the date that the website went live. So in May 2017, we celebrated 10 years of the website. Any excuse for a party!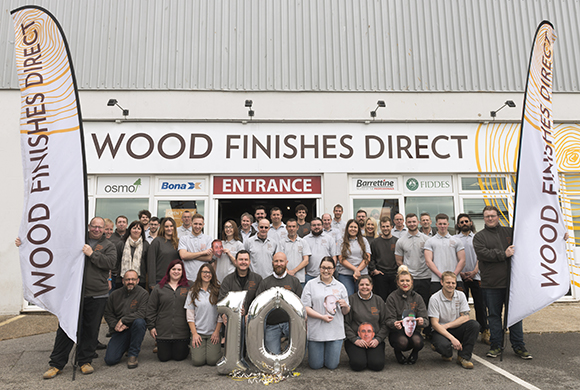 We did a lovely little infographic charting the timeline of the company called 'The Wood Finishes Direct Story here.
Wood Finishes Direct at the Kent County Show Detling
In July 2017, after several long weeks of preparation, our rather elaborate and attention-grabbing stand was ready to be loaded up onto a large van (and a fleet of cars), for the trip up to the Detling Show Ground. In what was probably one of the hottest weekends of the year, we met with thousands of DIY enthusiasts and talked about everything to do with furniture, floors, doors, decking, sheds, fences and more. We also met and spoke with other amazing and talented people at the show including woodturners, joiners and wood carvers, all of whom had an interest on what they could use to protect, preserve and enhance their work.
You can read more about our time at the Kent County Show along with some great photos on our Kent County Show blog here.
2018
2018 has been an amazing year for us in many respects. We've seen some amazing growth in terms of customers and orders and have also extended support to some great local causes.
Sals Shoes
For the last couple of years, we've been collecting donated shoes from local schools on behalf of 'Sals Shoes'. This charity sends donated shoes to vulnerable children around the world who don't have shoes of their own and who for many, face long, difficult walks to school bare foot. The donated shoes help these children in many ways including the prevention of injuries and disease. Visit Sals Shoes for more about the work of this charity.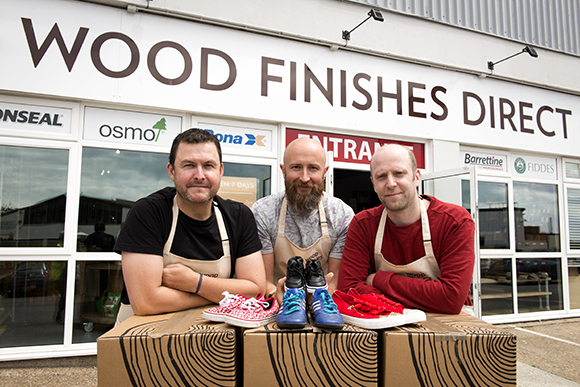 Paint for Schools
This is a scheme that was set up by Wood Finishes Direct to help local nurseries and schools. It's inevitable that when we receive deliveries from our suppliers, out of the thousands of products we receive every week, including paints, varnishes, wood stains and more, some of the tins arrive damaged. Usually this is just cosmetic damage to the tin meaning that the product inside is absolutely fine. As we can't sell this dented stock, we donate it to local schools and nurseries. More often than not, these products are used for the upkeep and maintenance of school premises, but some secondary schools use it in woodworking classes to decorate, protect and preserve the students projects.
Still to Come
One thing is for sure that with all this growth, we're running out of room quickly and are currently looking for more office and warehouse space. With the end of the year in site, we're already busy making plans for 2019 and beyond. So where do we go from here? As Peter Pan would say 'Second Star to the Right and Straight on Till Morning'.
Need help with a wood finishing project?
If you're stuck, unsure or just in need of some friendly advice from a wood finishing expert, give us a call or send us a message. Our team of resident experts are on hand to guide you through your project with expert advice tips and hints.