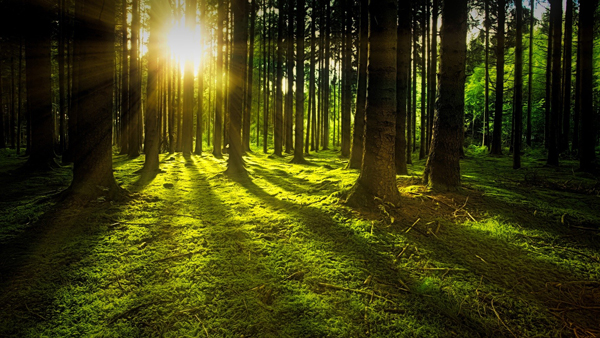 With the sun setting on 2020, we are pretty sure it is a year many of us would rather forget. With this in mind, we thought we would introduce you to our colour of the year 2021. Any guesses what colour it's going to be?
Our company takes pride and care in our products and we understand your motives behind purchasing them. Your project is personal. You're unique, and your project is a reflection of your innermost self and the emotions that drive you as a human being.
Colours are at the forefront of those initiatives. Collectively, they embody our mood and emotions, influencing us in ways that we are often barely even conscious of. In the context of your passion project, your choice of colour is paramount. It defines you as a person, and to those people you choose to share it with. It's more than simply a choice, it's a personal statement.
With this in mind, we're delighted to announce Wood Finishes Direct's colour of the year for 2021. Our choice is a colour with a modern prominence, reflective of a more eco conscious planet. After much pondering and deliberation, we have chosen green as our winning colour! More specifically, a rich dark green.
What makes Green?
Green represents a deep association with nature. Seen particularly in trees, grass and plants.
It promotes tranquillity and contains a refreshing quality, much like those long Sunday walks in the forest.
It is known to represent good health, as well as being the symbol of rebirth and fertility.
Green is a symbolic colour in many cultures. In Muslim countries, green is considered a holy color and in Ireland, a lucky one. It was the colour of the heavens in the Ming Dynasty.
Has a calming quality and is known to relieve stress. Suicides in London dropped by 34% when the Blackfriar Bridge was painted green.
Research shows that the colour green can ignite our imagination and lead to sparks of creativity.
Mostly due to the widespread form of photosynthesis on our planet, we are hyper sensitive to the colour green, seeing more shades of the colour than any other.
Green in the Home
A room bathed in a rich, dark green immediately gives off a sense of airiness. It allows the room to breathe, which is perhaps why we find it calming and, in turn, stress relieving. It represents the world of nature, effectively bringing the outside world indoors. All those therapeutic qualities we associate with nature, radiate from the room.
The colour green was particularly prominent in homes throughout the Victorian era, after being introduced to the world in the late 18th century. It decorated not only the walls and household objects but also some of the most innovative landscape paintings of the time. It was used frequently during the Art Nouveau period, as nature was used by many artists and designers as a means of inspiration. In modern times, the colour represents a world more concerned with living ecologically and one more in coherence with nature.
With regards to its presence in the exterior world, garden projects, such as wooden sheds or summer houses, respond well to green. It fits in snuggly amongst plants and luscious lawns. In Canada, many log cabins spread throughout the country (particularly in forest and mountainous regions) are painted a rich, dark green, no doubt inspired by the wondrous nature surrounding them.
In short, the colour green embodies peace and nature, and possesses qualities that benefit not only yourself, but your family and loved ones. In whatever capacity it is used, whether in the house or in the garden, the emotional and mental benefits are endless.
Our Top 4 Green Picks
Has the announcement for the colour of the year inspired you to take on a decorating project? Here are the 4 green colours we have picked out for you.
Earthborn Claypaint – Hobgoblin
Proudly eco-friendly and with exceptional breathability, this clay-based, interior paint provides all the therapeutic qualities of mother earth in the comfort of your own home.
Manns Classic Interior Paint – Riverbank Green
Adding character and personality to most interior surfaces, great for getting creative and achieving the 'shabby chic' look on reclaimed furniture.
Osmo Country Colour – Fir Green – 2404
This durable, oil-based paint is designed for a life outside. Reminiscent of nature, it's an ideal partner for any and all exterior wood projects.
ELLE Decoration Paint – Forest Vista No.392
Adaptable in its capabilities, and stemming from a "botanical" range of colours, this intensely organic paint induces relaxation in any section of your home.
The colour swatches used above are for illustration purposes only and should not be Adaptable in its capabilities, and stemming from a "botanical" range of colours, this intensely organic paint induces relaxation in any section of your home.
Please note: The colour swatches used above are for illustration purposes only and should not be taken as the exact colour of these products. Due to the nature of computer monitor colour, brightness and contrast settings, as well as the type and condition of the wood to be stained / painted, the actual colour could differ from that displayed. It is for this reason that we always recommend doing a test area before starting any project to access product suitability and final finish.
We love to see before, during and after photos of any wood finishing, decorating or restoration project. If you would like to share your pictures with us and our followers, send us your photos or share on our Facebook, Twitter, Pinterest or Instagram pages.