When it comes to decking, there are many variables to consider. What is the predominant purpose of your decking? What aesthetic will you go for? How much grip and comfort do you require? 
The considerations continue when it comes to selecting your decking boards. The modern market today usually offers decking with grooves on one side and a smooth face on the other, though this isn't always the case. The existence of composite decking, as well as double-sided, throws even more variables into the mix.
Ultimately, answering the question: what way is the right way up for decking boards, isn't as straightforward as you might believe. Fortunately, we're here to offer our expert advice, in the hopes of helping you make the right choice for your decking.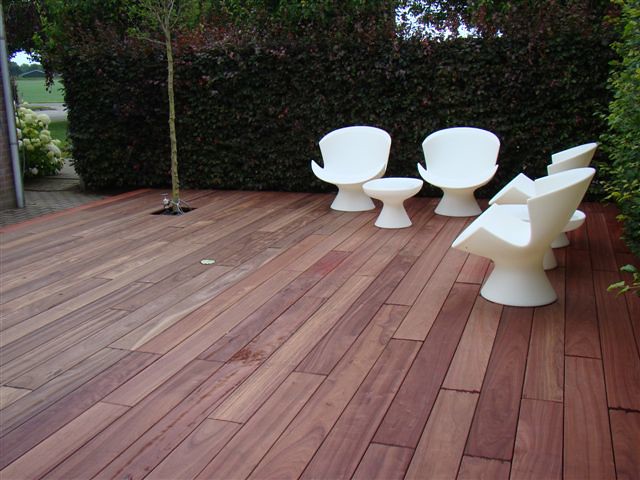 All About Grooves
Grooved decking is said to have come about when demand for decking increased within the UK. The theory was that it would offer an innovative solution to smooth decking that offered a better grip in the UK climate. Unfortunately, we now know this isn't the case. Grooved decking offers no superior grip over smooth decking.
Laying your decking groove side up can aid water runoff, but this is only possible if your decking is laid at a slight angle. Flat, grooved decking can also lead to standing water and grime build-up, which can be time-consuming to clean.
One thing, at least, seems to be clear. Having grooves on the bottom of your decking planks allows for greater airflow from the timber frame beneath and the underside of the board. This is especially important as it prevents the build-up of damp conditions which can lead to wood rot. Additionally, this can also help negate the risk of timber warping.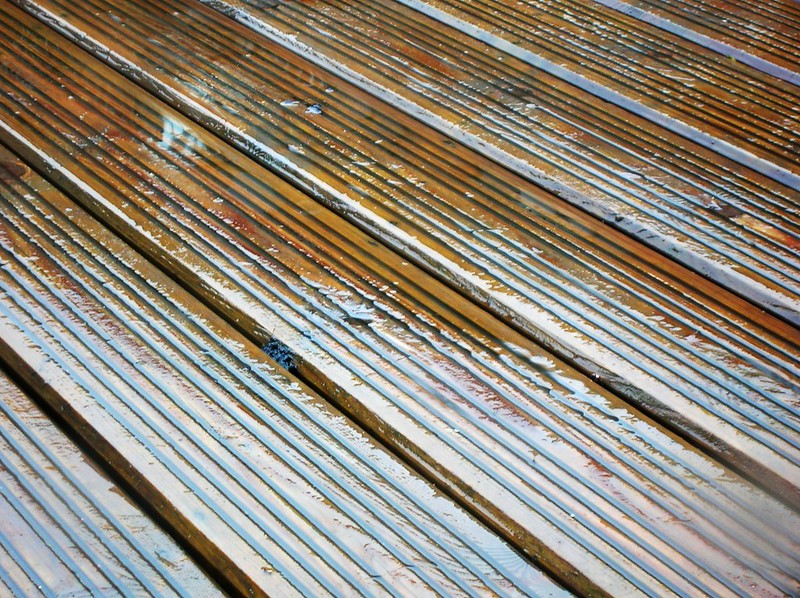 Other Factors to Consider
Maintaining your decking with a healthy dose of TLC will always lead to less issues in the long term, regardless of which way it is laid. A good standard decking cleaner is ideal for achieving this goal. 
Sealing your decking with a quality finish will also go a long way towards ensuring its resistance against water damage. 
If your decking is laid smooth side up, and you're concerned about the grip, consider a treatment product with anti-slip properties. It'll bring out the best in your decking, whilst also making it safer for foot traffic.
Always be sure to allow a minimum of a 5mm gap between each decking board to allow for optimum air flow. Less than this can lead to damp conditions.
Clear your decking of water after rainfall. Avoid any pooling of water, this can be very damaging to the integrity of untreated wood.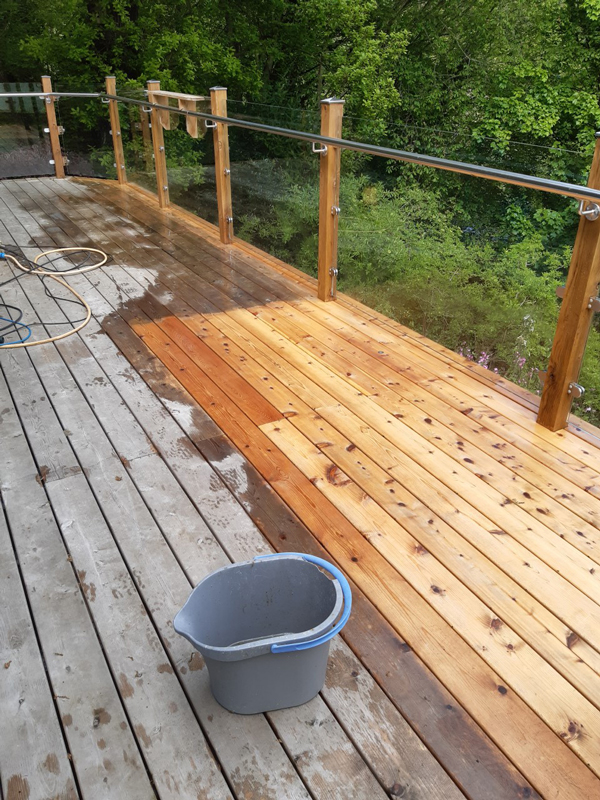 Final Thoughts
Everything starts with a proper plan, so grab your notebook and get scribbling before committing to anything. Consider the choices of decking board you have available at your local supplier. Are they single or double-sided? Do they offer dual-purpose boards? Is the overall thickness enough for your requirements?
While there are a number of factors to consider, the ultimate decision comes down to you and your aesthetic preference. What would benefit you and your garden more? Grooved or smooth, the choice is yours.
Need help with your decking?
For more information about decking treatments and their uses, contact our team of resident experts who are always on hand to help with project advice and product recommendations. Alternatively, see our decking treatments FAQ page which covers many of our most commonly asked questions.
We love to see before, during and after photos of any wood finishing project. If you would like to share your project pictures with us and our followers, you can either send us some photos or share on our Facebook, Twitter, Pinterest or Instagram pages.
Other great blogs that disucss decking