Following on from part 1 of the Wood Finishes Direct story and how we got to where we are today, here is the hopefully highly anticipated part 2 of our story that brings us up to present day.
After more than 8 years of growth in our farm barn, the time came where we had to make a move, before the walls burst with inwards stock deliveries and outgoing orders. We were looking for a new home, somewhere with at least twice the space and better transport links. Getting snowed in without being able to get anything in or out at the farm was always a worry and one that we wanted to avoid in our new home. There was also a need to expand our small team of 6 who were by now struggling with the demands of the company's growth and with the old premises only large enough to accommodate 4 office staff and 3 in the warehouse, space for a larger office and a bigger warehouse with more picking and packing stations became a top priority.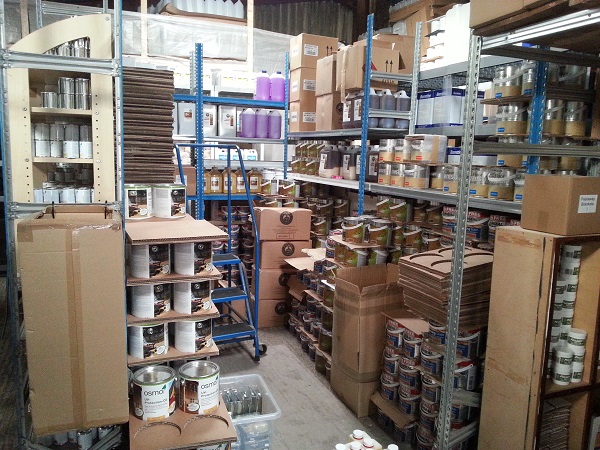 When an opportunity came about at Park Farm Road Industrial Estate in Folkestone we were keen to jump at the chance. It offered everything we were looking for, a modern industrial unit with excellent transport links, modern facilities and space to grow, enough for the foreseeable future – or so we thought.
In early July 2013, we closed up shop at 5:30 on a Friday afternoon for the last time. Although at that time we were still a fairly small company, the prospect of moving the whole operation out of the old premises and into the new, including in excess of 80 tons of stock, shelving, office equipment and various other pieces of warehouse equipment and tools, to be up and operational by 9am on the following Monday morning was a daunting one.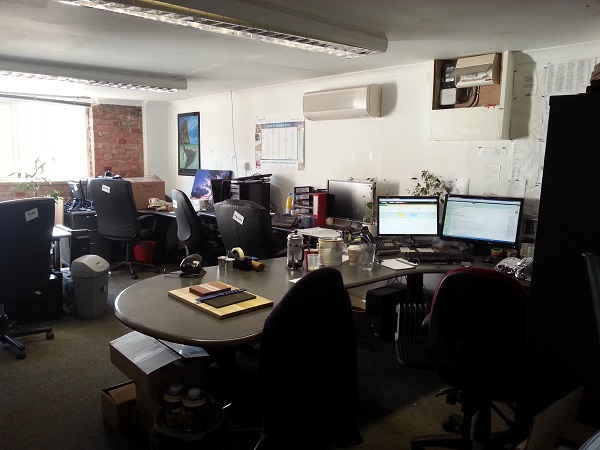 At 6am on the Saturday morning, with the help of all the staff, the ever helpful John the farmer and his fork lift, an articulated truck and a number of friends, on the hottest weekend of the year, we started the mammoth task of moving the whole operation the 8 or 9 miles to our new location. Every tin, box and container had to first be taken off shelving, put on pallets and wrapped before being loaded on to the artic. While this was happening, the other half of the team where at the new address erecting temporary shelving and setting up the new office. After 2 incredibly long, hot and tiring days, it was done.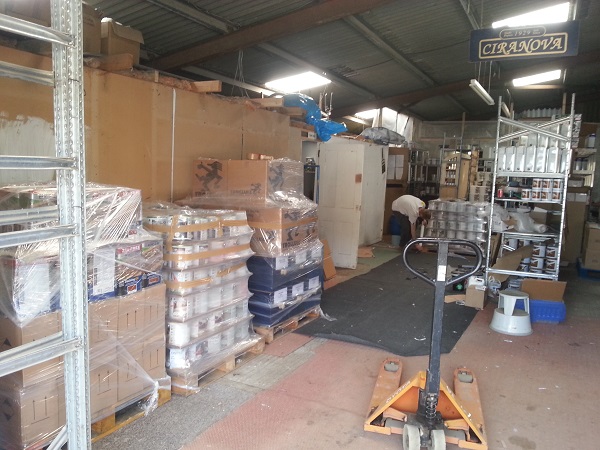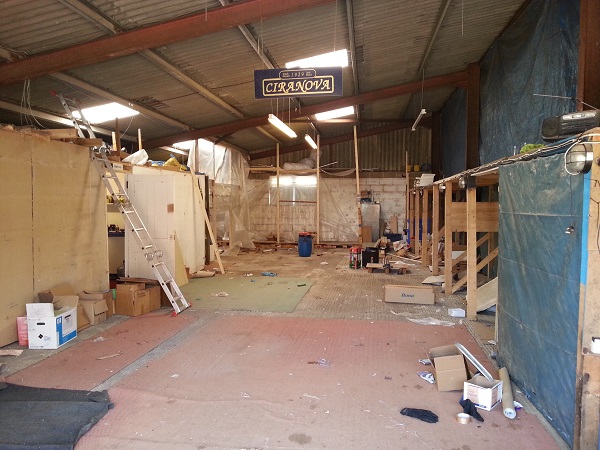 After some initial jigging around we soon had our new office space, spacious warehouse with picking and packing stations for 4 and for the first time, a dedicated shop area where customers could call in and order direct over the counter. Ironically, heating was still an issue with the only source of heat in the office coming from an industrial sized gas powered fan blower which was more like the afterburner of a jet fighter. The benefit was that it would take the office temperature from just 5 degrees to 35 degrees Centigrade in under 3 minutes, perfect for those cold winter mornings. The down side of the industrial heater however was that every piece of paper in the office needed to be weighed down before switching it on and having a conversation in the office was out of the question unless using a megaphone. To say that we knew how a roast chicken felt, at gas mark 6, in a fan assisted oven would be an understatement.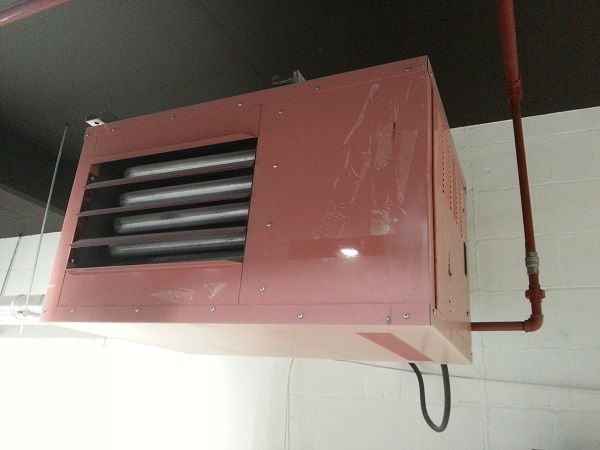 In the early days at our new premises, things felt positively spacious. Our new office had space for around 10 desks plus all the other furniture and equipment that a modern office needs. Having come from a space of around 1800 square feet to a warehouse that was double the size, it seemed that filling it with stock as the business grew would take many months if not years. There was even talk of building a small gym for staff in one corner of the warehouse expecting to have spare room.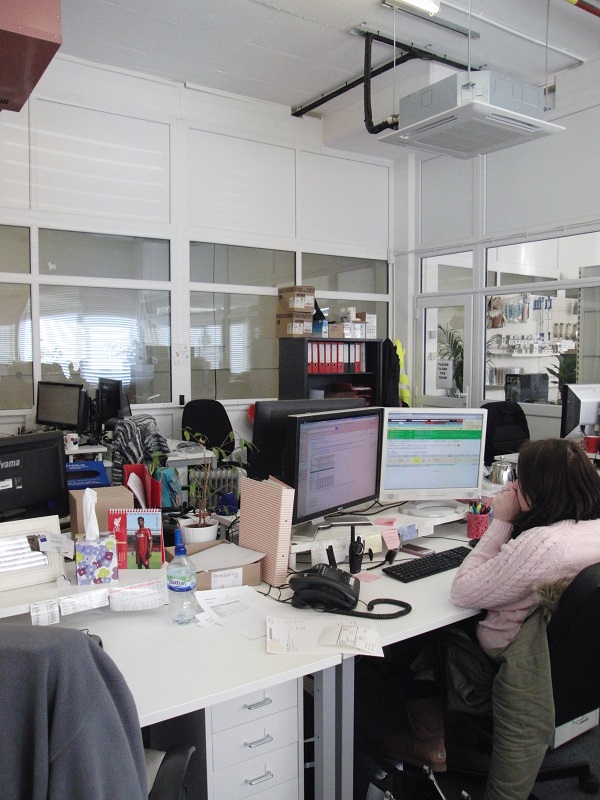 Within the first year at our new address, it became increasingly apparent that the business was growing far faster than predicted and that the newly acquired premises was fast running out of space for new members of staff and the ever increasing amount of stock that was arriving in ever larger quantities, to satisfy the demands of customers orders. Outbound order collections by the couriers were also increased as it was no longer possible to get all our customers orders out on one artic lorry at the end of each day. More space was required!
By sheer luck, another unit right next door to the recently acquired one became available and at just on 9,000 square feet, was nearly 2 and a half times the size of our recently acquired new home. This presented an opportunity for the 3 directors of the business to re-think and re-map the long term strategy that they had all worked so hard to formulate just a year earlier. Needless to say, a new plan of action was soon formed and the additional unit was snapped up.
In February 2015, major work was undertaken to move the whole warehouse operation to the new unit with the smaller unit undergoing a major refit and split into 3 separate areas comprising of an expanded shop space, modern office space with all the mod cons for at least 20 office based staff and a new kitchen and recreation area.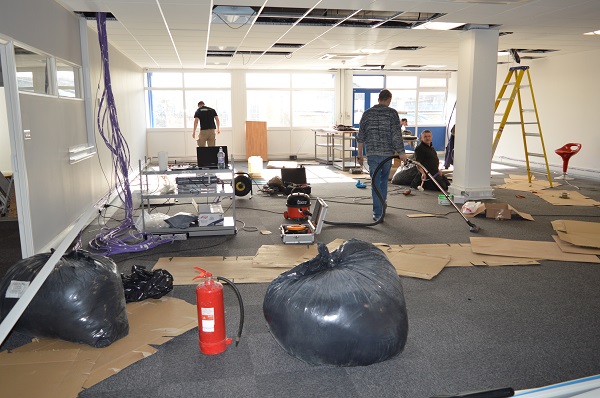 In the spring and summer of this year, the new warehouse went through a major refit with new wall to wall racking to house the weekly deliveries of stock from the likes of Ronseal, Osmo, Barrettine, Fiddes, Sikkens, Sadolin and more. With so much stock arriving almost daily and being dispatched to customers on a next day delivery service, it was imperative that the warehouse had the latest racking, warehouse equipment, technology and highly trained staff to ensure a slick and efficient operation at all times.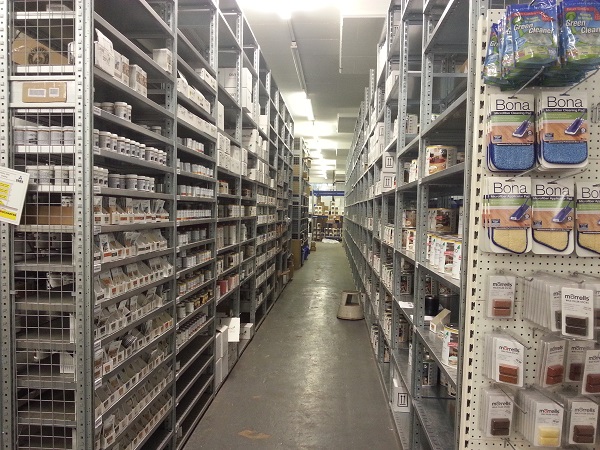 Fuelled by the nation's growing love for garden and Interior design and a growing DIY attitude, there seems to be no end to the incredible growth we've experienced. And without wishing to sound like we're blowing our own trumpet too much, we also like to think that the success of our business is largely due to the fantastic range of products we stock, and the expert advice given by our team of highly knowledgeable staff, who are always on hand to answer any questions customers have about their project of the suitability of the products we offer. Another corner stone of our business is the quality of our after sales service. If after ordering customers have questions about their project or the products ordered, we always do our best to give the best possible guidance to ensure a successful outcome for their wood care projects. It's a formula that seems to work well judging by the incredible product reviews and customer testimonials that we receive on our site and independent review site 'Trustpilot'.
While it would be nice to take all of the credit for our success, it's also fair to say that the boom in social networks has helped. Today, there are probably tens of thousands of people who are tackling projects from staircases to interior doors, kitchen cabinets to Victorian floors who may otherwise have not, all thanks to online tutorials, 'how to' guides and just gorgeous images of completed projects on Facebook, Twitter, Youtube, Pinterest and more.
10 Years and Counting
On Friday the 16th of October, we all headed out to celebrate 10 years of Wood Finishes Direct. It was a great opportunity for all the directors, managers and staff to get together, let their hair down and talk about something other than wood and work. It was an evening at Follies in Folkestone of great food, music, company and the odd drink, a truly memorable evening…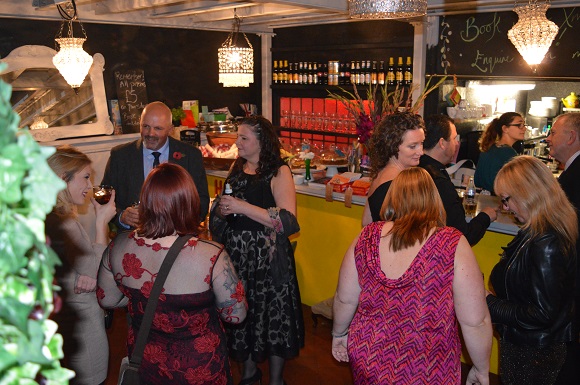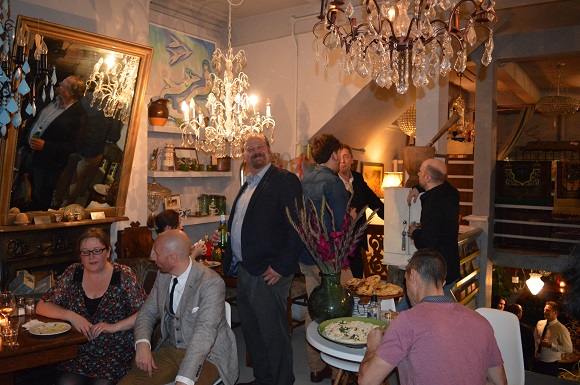 The Wood Finishes Direct Retail Shop
No sooner had the dust settled from the anniversary party it was back to work. Progress is continuing on the retail shop that is currently going through a major refit and is expected to have a fan fair opening with press and promotions in the coming weeks.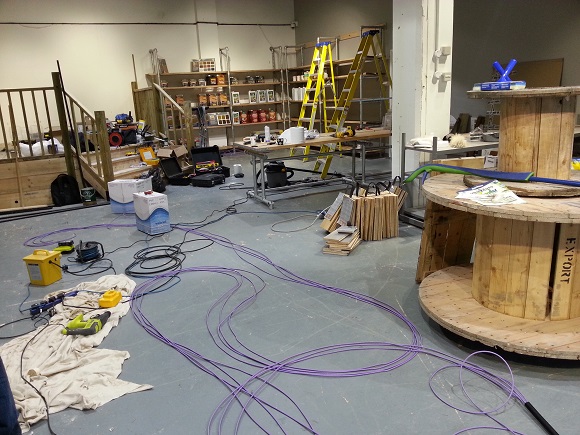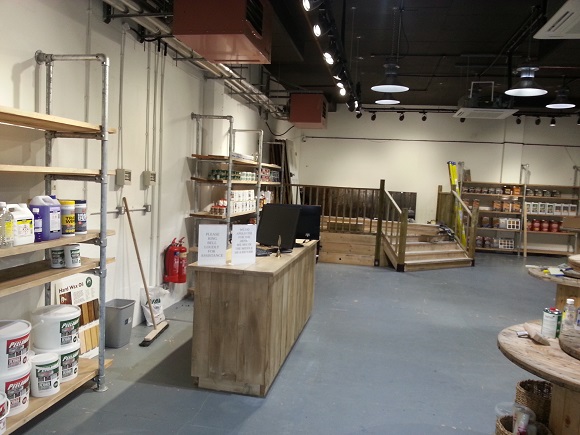 The Path Ahead
New product lines are being introduced all the time with the latest offering being a user and eco friendly clay paint and eggshell paint from Earthborn Paints. Earthborn paint products are made completely from natural resources and are solvent and chemical free. This makes them ideal for the environmentally conscious DIY enthusiasts.
Our in-house programmers and web team are also busy at work looking at new ways to make the website bigger, better and more user friendly as well as all the back office programs and functions that tick away behind the scenes to keep the business running effectively and efficiently.
Where will we be in the next 2, 5 or 10 years? It's always difficult to say exactly as with any sector, there are always changing trends. As in the 80's and 90's it was all about pine furniture, today it's more a lifestyle thing with more and more people looking to embrace the natural beauty of wood for flooring, furniture and doors be it Pine, Oak or something far more exotic. Gone are the days of painting everything in white gloss or covering it in a toffee apple like orange varnish. Current trends seem to be more about protecting and keeping wood looking more natural with products that are themselves more natural than those that were used a decade ago or longer.
Look out for part 3 of the Wood Finishes Direct story as we approach our 10 Year Anniversary.
Whatever the trend, we aim to be at the forefront of the market with new and exciting products and ideas to help you transform your interior and exterior living spaces. And, if you're ever unsure of what you need or are just looking for some inspiration, simply give us a call, send us an email or contact us via our blog and one of our resident experts will always be on hand to help you out.
Here at Wood Finishes Direct, we love to hear and more importantly see the results that customers have achieved with their hard work and our products. If you've undertaken a project, regardless of if it's the garden shed, decking, a wooden floor or staircase restoration project, we would love to hear about it and share your photos with our community.