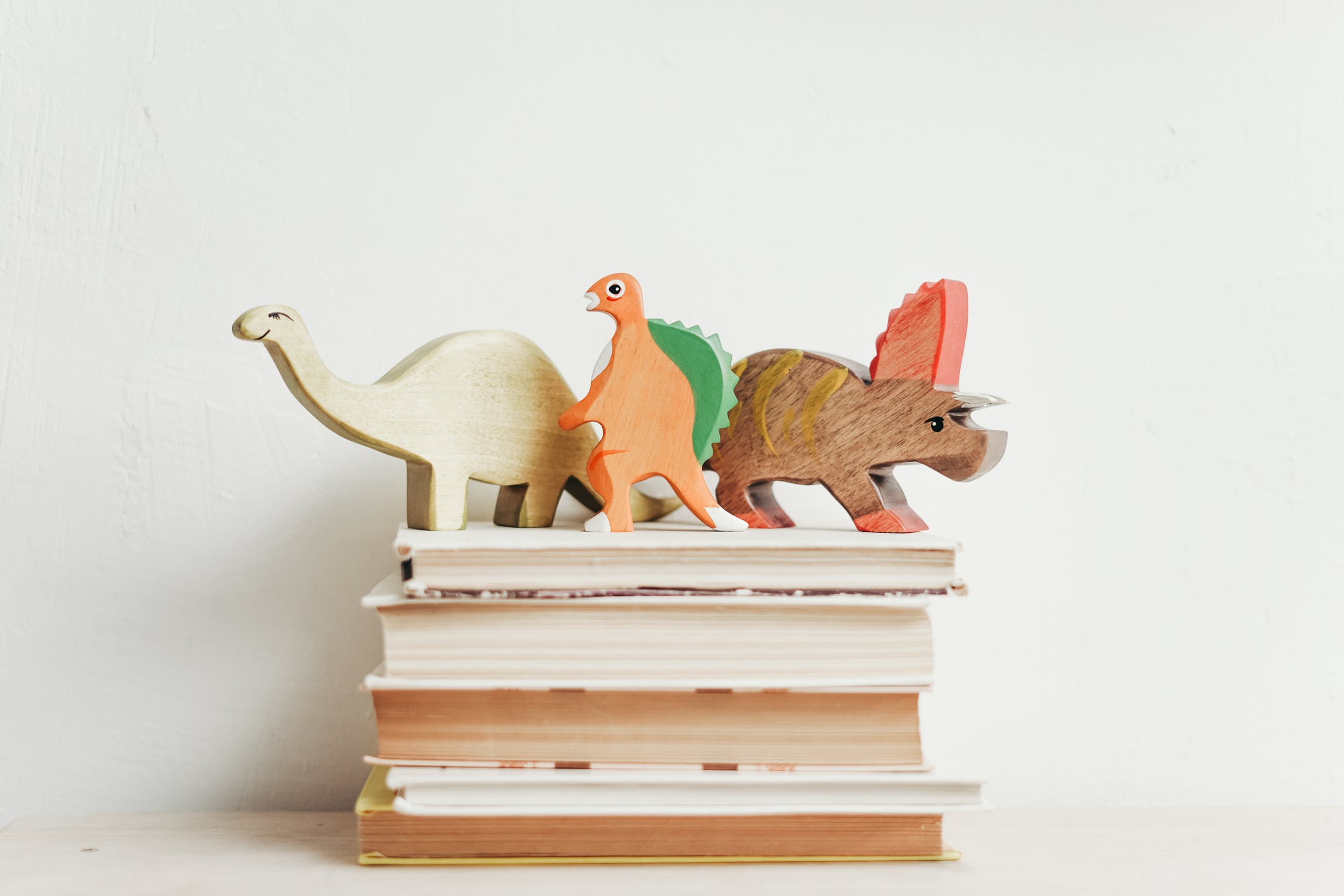 Toys are a fundamental aspect of any childhood. Whether wooden, teddy bear, action figure or doll, they serve as faithful companions for most of our early upbringing. Much like a pet or a close friend, they embody a significant personal bond with their child owners. Depending on the quality and condition of the toy, they have the potential to endure and last throughout your childhood, or, even longer. This sense of longevity only adds to their emotional magnitude.
I myself still have the same teddy I held throughout childhood. Featured amongst many family photos, he still sits proudly on a shelf in my home. He is a Steiff bear (a plush German toy company co-credited with inventing the famous teddy bear) and is now approaching 30 years old. My aim is to pass him down one day to my own children. This is only made possible by the quality behind his manufacturing.
Amongst the wealth of children's toys now available on the market, however, are a high ratio of cheaply made, factory-produced toys. They are for the short term, usually made without any level of personal care or attention, out of plastic or other cheap materials. As a result, they struggle to possess many of the profound characteristics mentioned above.
In contrast, we have bespoke wooden children's toys like a wooden toy car or, perhaps, a small rocking horse. These desirable toys present a level of handmade skill and genuine care, as well as an understanding of the emotional resonance contained within them. Aesthetically, they are much more pleasing to the eye and contain a subtle beauty, unlike the regularly garish aesthetic we find with their mass-produced alternatives. A hugely positive advantage is also their vastly eco-friendly makeup.
They're designed with a view towards sustainability and long term endurance. Due to this, they are capable of lasting through generations, being handed down from one family member to the next. To ensure that sense of durability, you may well be inclined to consider applying a premium finish from time to time. As we all know, kids have the potential to be fairly destructive, and, while these toys are certainly built of a higher quality, they are by no means impervious to damage or wear and tear.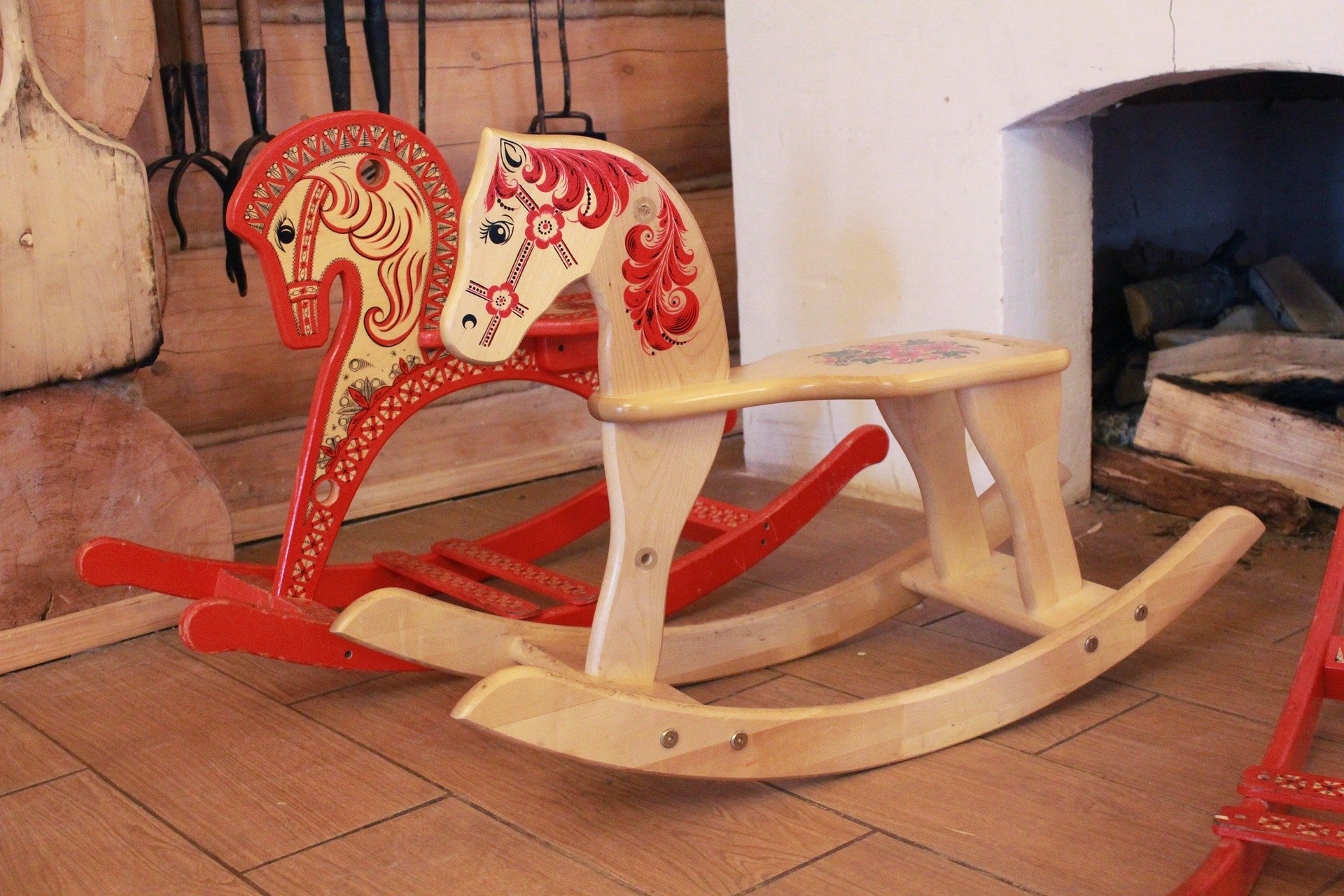 Before you venture into this application, it is very much worth considering whether your choice of finishing product is considered "child-safe". But what exactly is meant by "child-safe" products? What it means is that these products have been certified under regulation EN 71 (the testing section of the Toy Safety Directive). Meaning, they contain highly controlled ingredients that define them as "safe" to use throughout the family home. As such, they're an ideal choice if you're looking for finishes for wooden toys and nurseries.
Kicking off our recommendations is Fiddes Hard Wax Oil, an all in one product formed from a long-lasting blend of natural vegetable oils and waxes that offers an outstanding level of protection for interior wood surfaces. 
Once applied, the finish ensures no cracking, peeling or blistering, whilst also being resistant to scratches, scuffs and other signs of toddler wear and tear. It's also easily maintained and repaired, if and when those signs do occur. Ultimately, it's a product that assures durability and protects the natural aesthetic of your child's wooden toys.
Next, we have a true classic, Rustins Danish Oil. The original Danish oil formulation primes, seals and finishes all types of wood, enhancing its natural beauty in the process and ensuring a soft lustre finish. 
Hard-wearing and durable, this ever-reliable product is also highly water and moisture resistant. An intriguing quality of Danish oil to note is that every producer has their own unique blend, meaning no two oils are identical. In a sense, complementing the unique character already harboured by your child's wooden toy.
Perhaps you're in the mood to redecorate your children's toys, whilst simultaneously ensuring a high level of protection? Earthborn Lifestyle Emulsion Paint has you covered, with a product that's specifically designed for busy domestic areas, such as children's playrooms, where surfaces are more prone to sustaining wear and tear.  
An eco-friendly alternative to conventional emulsion paints, this water-based paint is exceptionally durable and dries to a washable, low sheen finish. It's also easily applied and maintained, the finishing touch on a product that provides you with a reassuring level of peace of mind.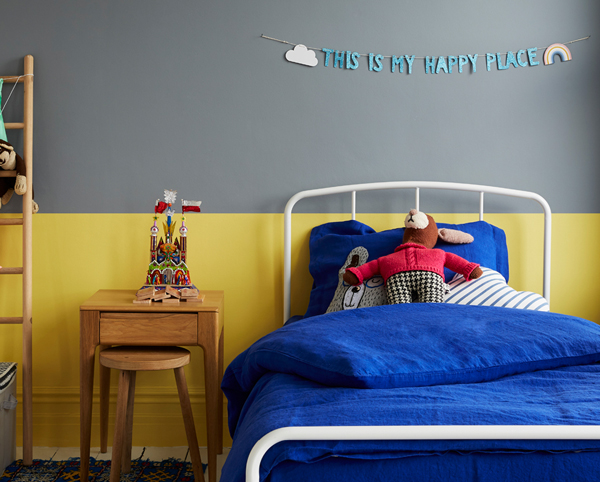 So, there we have it. Some exceptional, child-safe product recommendations to deepen that sense of superior quality embodied by your wooden children's toys. Whether your choice is bespoke, handmade or handed down, you've certainly made a wise investment for your children. With any luck, they will continue on their perennial path, eventually being lovingly bestowed to your grandchildren, when the time comes.
Need help with your children's wooden toys?
For more information about toy friendly wood finishes and their uses, contact our team of resident experts who are always on hand to help with project advice and product recommendations. Alternatively, see our FAQ page which covers many of the most commonly asked questions.
We love to see before, during and after photos of any wood finishing project. If you would like to share your project pictures with us and our followers, you can either send us some photos or share on our Facebook, Twitter, Pinterest or Instagram pages.
Other great blogs that discuss our product recommendations