As we head full steam into the unexplored waters of a new year ahead, one intriguing aspect to keep an eye on is the dynamism of interior design. Drawing influence in part by the events of 2020, certain trends have begun to take shape and prominence as the nature and purpose of our home lives continues to evolve.
With this in mind, we, at Wood Finishes Direct, have compiled a list of 5 interior design trends to look out for in 2021, together with some product recommendations that will make achieving them possible.
Vintage
Perhaps as an ode to the past and simpler times, recent trends have moved away from the sleek, contemporary style we've known for decades, and into a more vintage aesthetic, often with a splash of modern flair.
Encompassing strong colour schemes, this trend relies heavily on antiques and repurposed, salvaged materials, as well as a minimalist, traditional approach to design. Vibrant, cohesive and attractive, this is a design that's here to stay.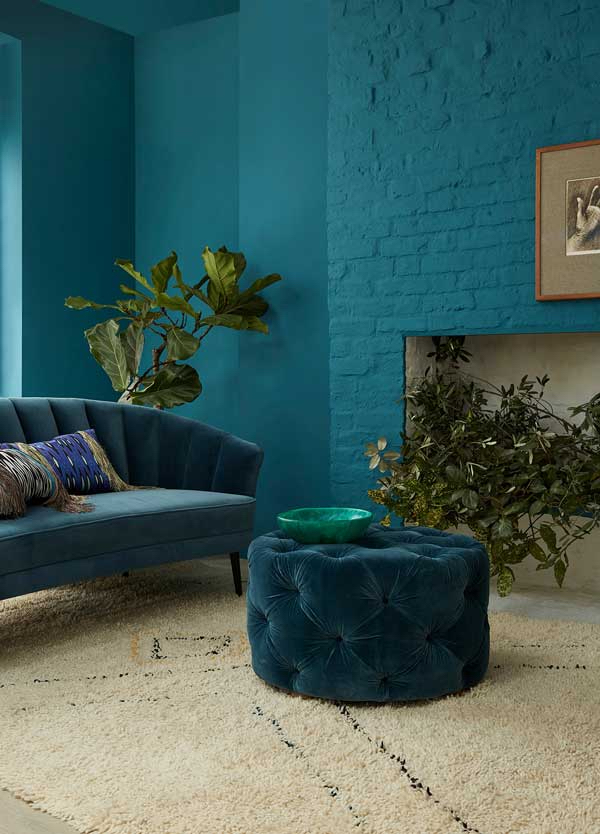 Embodying a sense of traditionalism, Liberon Pure Tung Oil is ideal for preserving interior wood. Proper application of this high quality, natural product requires 4 thorough coats and produces a finish that's long-lasting and easy to maintain. What's more, it's capabilities as a penetrating oil allows the wood to age gracefully and develop a natural patina over the time, ensuring the look and feel of your vintage aesthetic for years to come.  
Earthy, Grounded Shades
Shades such as these represent a naturalistic approach to design. Deep, natural tones suggest we've begun a trend of letting the outside world into the comfort of our homes, a statement of a modern world that's becoming increasingly more concerned and appreciative of nature.
Calming, welcoming and, above all, relaxing, this trend could be seen as a response to the interior isolation we've been subject to over the last year. Devoid of the majesty of mother nature, we've compromised by recreating the aesthetic in our homes.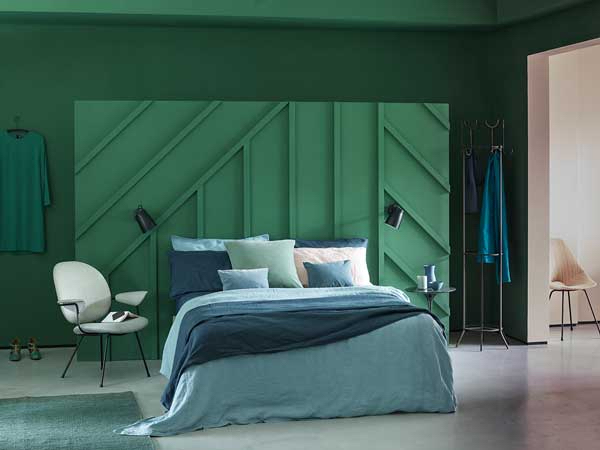 Characteristics like these are reflected heavily in Earthborn Claypaint. Luxurious and intense shades of this clay-based, emulsion paint produce an aesthetic that goes hand in hand with this rising trend of design. With refreshing features such as exceptional breathability, all those therapeutic attributes we associate with nature and good old fashioned fresh air can be brought into the comfort of your own home.    
Eco Conscious
The rising prominence of eco-conscious design coincides with the changing mentalities of society towards sustainable living. It's a visual style characterised by warm tones and inviting shades, and, of course, an abundance of plants! All with a view of, producing a comforting atmosphere.
The importance of us all becoming a little more environmentally minded and adhering to a more sustainable lifestyle cannot be understated, and the emergence of such a trend is one that we, as a company, are fully in support of.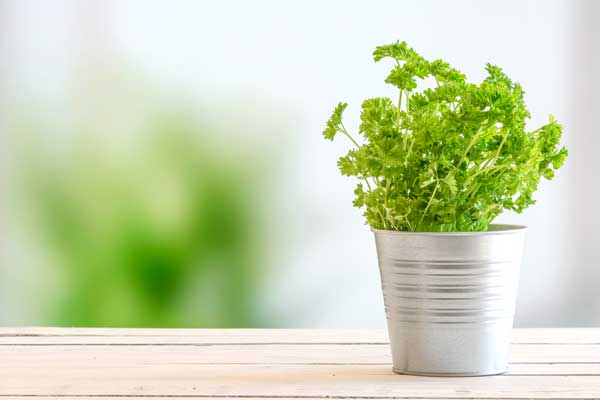 That sense of support extends tenfold to eco-friendly products, such as Blanchon Hardwax Oil. Available in ultra matt, natural or satin natural, a rousing blend of vegetable oils and natural waxes penetrates deep into the surface it's treating, drying over 8 hours to produce a delightfully natural finish, whilst also preserving the woods natural beauty.
Multi-functional Living Space
Throughout 2020, we saw our home lives harmonise with our work lives. As a result, many were forced to adopt new schedules and routines. Practices that became increasingly popular were the repurposing of rooms into home offices and the doubling up of rooms to fit multiple purposes. For example, turning your living room into a makeshift home gym.
This has become the new normal in many homes. This versatile process relies on intuition and lends itself to the creation of imaginative spaces. In turn, it also has the potential to produce extra space for supplies.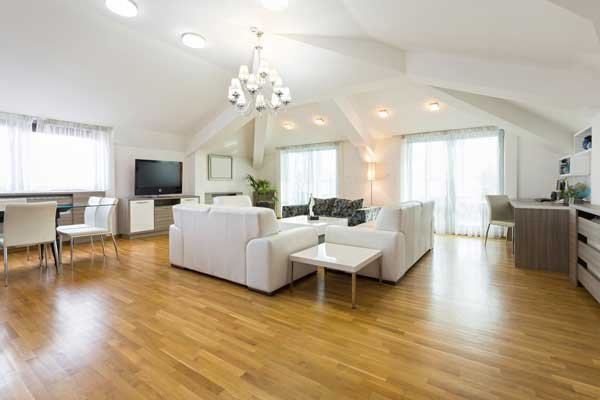 All this activity and increase in home presence also exposes the area to a need for more rigorous cleaning schedules. The Bona Spray Mop is a product that's absolutely ideal for this purpose. Designed specifically for cleaning wooden floors in domestic properties, this effective, all in one spray mop system effortlessly cleans your wooden floors with a machine washable, microfibre cleaning pad. An environmentally friendly cleaner fits into a handy refillable cartridge that works to leave your floors smear-free, negating the need to rinse afterwards. 
Natural Textured
Similar to vintage design, this trend benefits from the use of repurposed wood. Interesting features such as bare wood, exposed beams and wood panelling create a rustic look that's not only cosy, but eclectic.
With an atmosphere that's clean and airy, this method of design can allow for plenty of natural light if imposed in the appropriate manner. In turn, it calls for innovation and a no-fuss, hands-on style.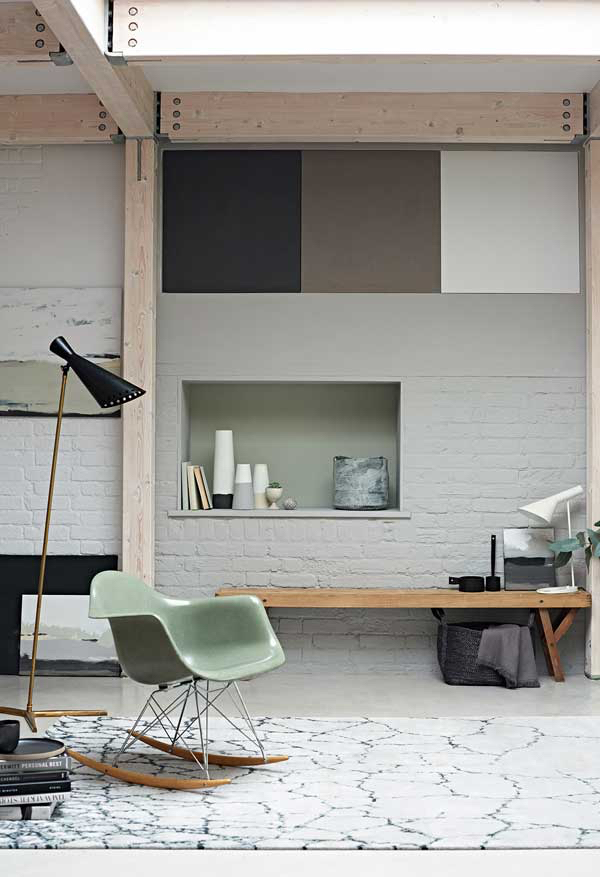 All in all, it makes sense to complement that sense of natural textures with a product of a similar ilk. Fiddes Hard Wax Oil Natural is just that product, with a formula designed to preserve the natural, untreated look of timbers like oak and pine. A blend of natural vegetable oils and waxes generates an astonishing coverage of up to 24m² per litre that dries to a tough, durable, satin finish, whilst keeping the look of the wood being untreated.
Need help with your interior design project?
Contact our team of resident experts who are always on hand to help with project advice and product recommendations. Alternatively, see our FAQ page which covers many of the most commonly asked questions about wood preservers.
We love to see before, during and after photos of any wood finishing project. If you would like to share your project pictures with us and our followers, you can either send us some photos or share on our Facebook, Twitter, Pinterest or Instagram pages.
Other great blogs that discuss interior design