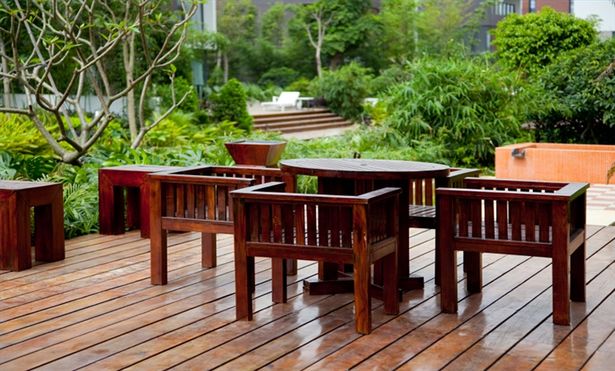 Summer's coming, the BBQ's on standby and you've given the garden a mini-make over, but lurking in the background you're let down by some tired looking garden furniture and winter worn decking. So what do you do?
Fear not! With a little knowledge and the right products, your weathered sheds, fences and exterior wood can be brought back to life in an instant.
Here at Wood-Finishes-Direct.com, we have a wide range of quality wood finishes, wood stains and treatments to help you protect and restore your exterior wood to its former natural beauty. So here's our advice on some top selling products that stand up to the job.
Shed and Fence Stains
Normally the summer air is filled with the smell of creosote but today, there's a much better choice of low odour shed and fence stain alternatives. No longer limited to the traditional brown that creosote used to offer, new safer and more environmentally friendly exterior stains and treatments have emerged in colours such as Harvest Gold, Country Pine and Rosewood. If you have large areas to stain, such as a garden fence or shed, we recommend our simple hand operated spray system. These easy to use hand operated pumps don't require a compressor or electricity to build up air pressure, they are light, portable and at under £20 are great value saving on the much more expensive elbow grease.
Garden Furniture
The British climate can be quite ruthless on our wooden garden furniture, even brand new tables and chairs can look second hand by the end of the year. There are a reasonable number of products available but if you wish to enhance and maintain the natural colour of your garden furniture, the best protective wood finishes are the products that penetrate deep in to the wood grain to replace essential natural oils.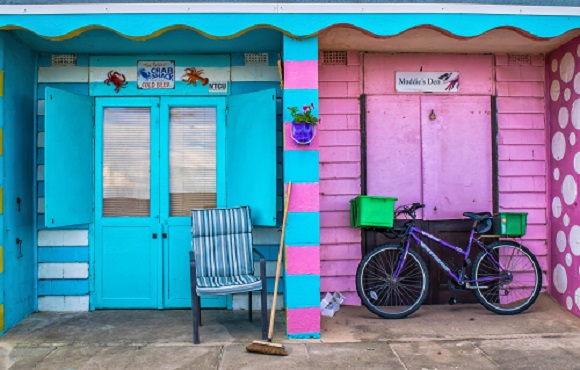 These Exterior wood oils, Garden Furniture Oils and exterior wood stains all offer superior protection whilst enhancing the natural wood grain and warmth. If you fancy changing the character of your wood, then there are some great exterior oil based paints available in a range of colours through our online shop. We have had very good feedback on the Osmo Country Colour range, which blocks out the wood grain, and the equally popular Osmo Natural Oil Woodstain which allows the wood grain to show through.
Decking Oils and Stains
Wooden decking presents the toughest challenge for any product as it is a high-traffic area and is normally always exposed to the elements. For those of you that want to preserve the wood's original appearance, we recommend choosing a clear decking oil. From the decking stains that are available, our Barrettine Decking Oil offers an all-in-one solution for decking that stains and protects the decking boards, is harmless to pets and specially formulated to help prevent timber from splitting, cracking and warping.
Protect don't replace
Finally, it needn't just be the old wood in the garden that needs looking after. Although the majority of new garden furniture, sheds, fences and decking come pre-treated, it doesn't take long for the effects of the weather to start taking its toll. Even during summer, the ultraviolet rays of the sun can bleach wood stains and strip away the natural oils leaving them jaded, greying and vulnerable to wind and rain.
By using the right treatments with the right tools, decking, sheds, fences and garden furniture can be quickly and easily treated so they can be enjoyed again and again for many years to come.
As with any product always apply to a test area first as different wood types and ages will greatly influence the overall finish.