In the height of a British spring and summer, a dazzling garden aesthetic can be the major feature of any home. Well executed, it provides an outdoor haven for friends and family alike. Often, it's a fairly distinct representation of the owners' taste and personality.
Natural features, furniture and garden ornaments are common, decorative features of a modern garden. But an otherwise prominent component of a strong garden aesthetic is an active colour scheme. Colours are known to invoke certain tones and emotions, and that rings as true for the garden as with any room in its interior counterpart, the house. 
Ideal for: Fences
Garden fences provide privacy and safety, forming the perimeter of your garden. While their presence can be understated and sometimes overlooked, they harbour the ability to really lock in a garden's colour scheme, contributing depth to the overall aesthetic.
What sets Curpinol Garden Shades apart from other exterior paints is its variety. A vibrant collection of colourful shades range across the spectrum, to suit the tastes of any gardener. Moreover, special pigments allow the natural texture of the wood grain to truly shine through, enforcing the visual character of your fencing.
Coupling that vast colour range is quality and protection. Depending on the exposure of your garden, fencing can take a fair amount of beating all your round. With up to 6 years guaranteed protection, Garden Shades handles this factor and then some, providing lasting results to keep you at ease.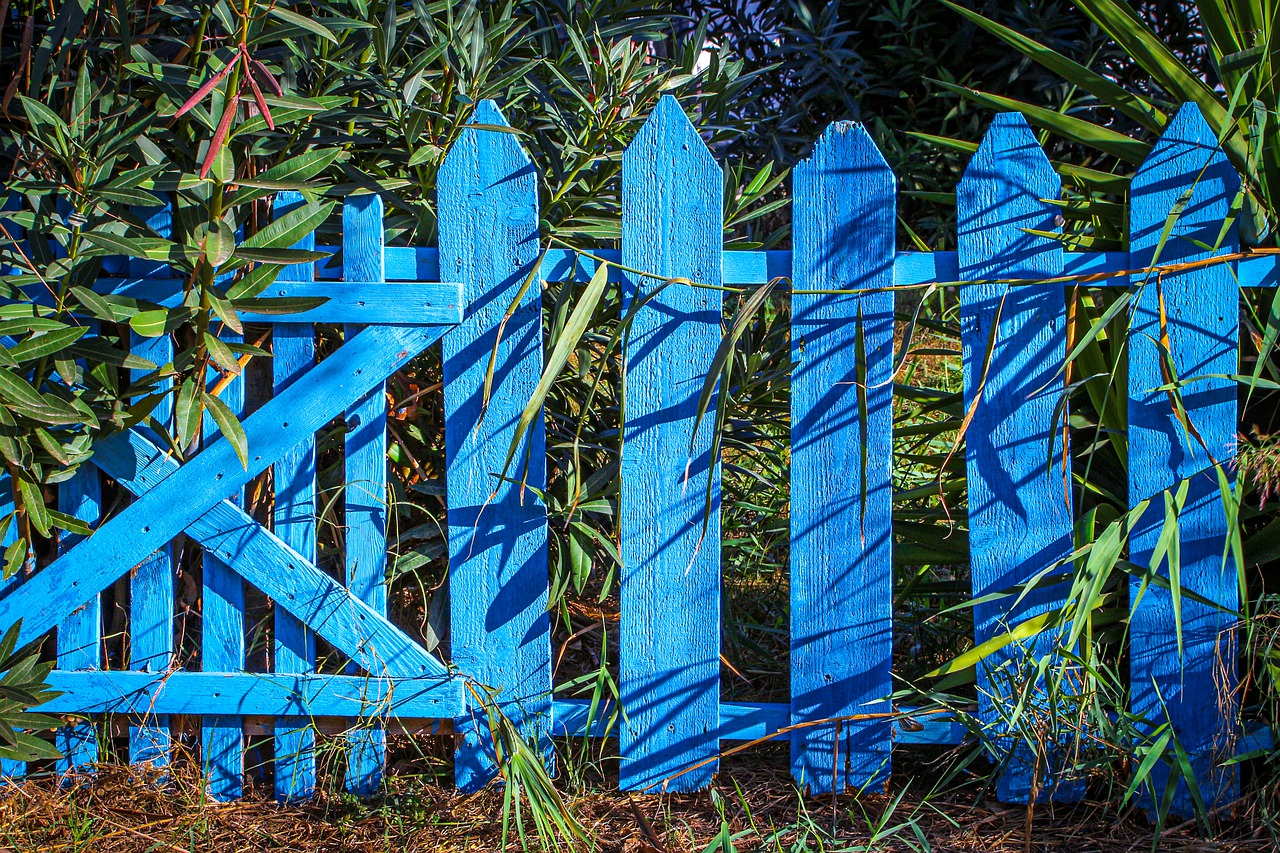 Ideal for: Sheds and Summer Houses
A nice lawn, plant life and other natural features provide a relaxing, refreshing tone to any garden. Their notability is either subtle or more pronounced and can often be tailored to form a mini garden oasis, unique and beneficial to its inhabitants.
To compliment that natural theme in more man-made garden features, such as sheds and summer houses (very often visually striking in their own right), we suggest Osmo Country Colour. It's a natural-oil based product that offers a paint-like, versatile finish. Highly admirable, UV resistant properties work to protect sheds, summer houses and other garden features that face prolonged sun exposure.
This exposure will lead to the discolouring and greying of any untreated wood, harming that luscious aesthetic you're striving for. While a quality restorer may well be required to sufficiently remove any grey patina, the use of Country Colour will help to ensure sheds and summerhouses stay protected and naturally distinct thereafter.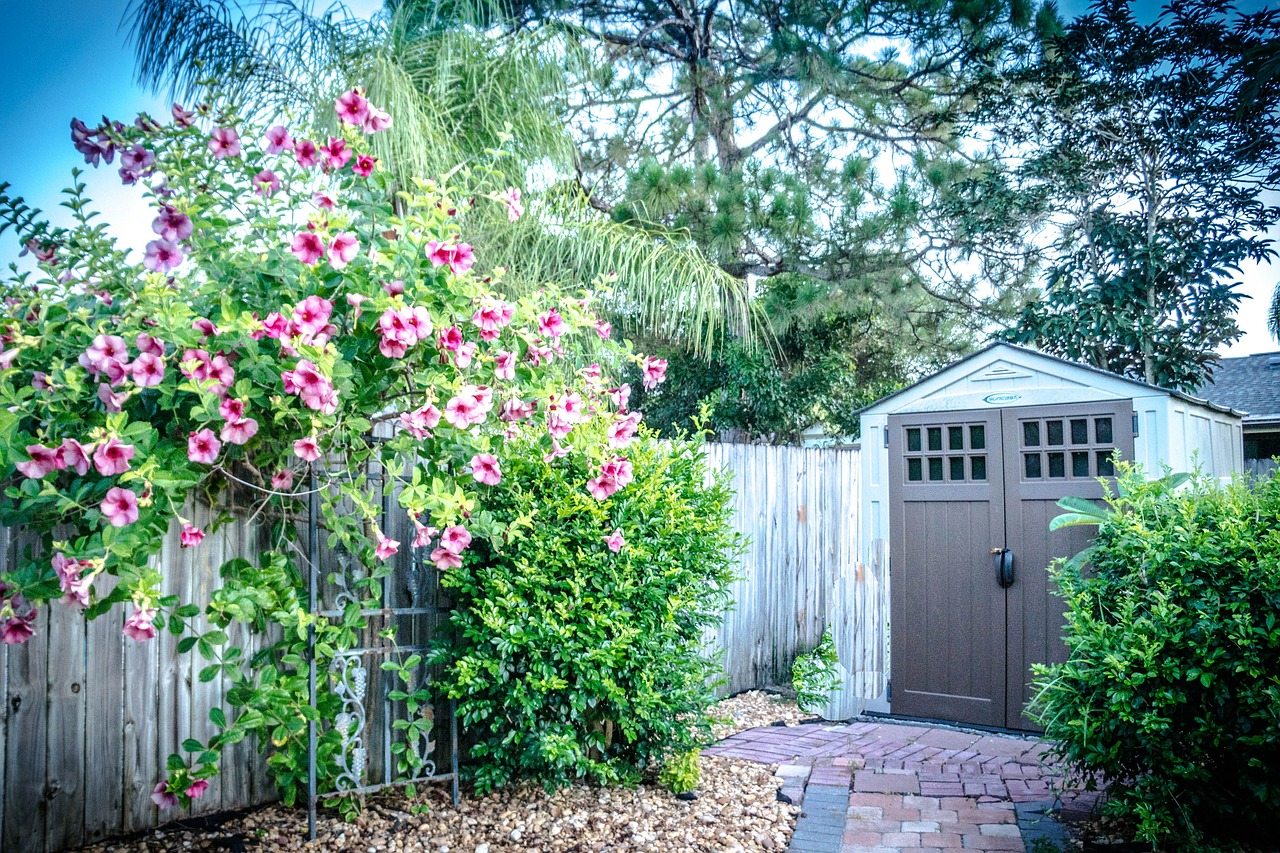 Liberon Garden ColourCare Decking Paint
Ideal for: Decking
In a recent blog, we discussed the modern status of decking in the garden, both as a means for social functions and private moments. Due to the impact of foot traffic and weathering, decking is arguably more so affected by sustained damage than other garden features and benefits greatly from protective treatments. 
Responding to this need is Liberon Garden ColourCare Decking Paint. This decorative paint provides intense colour, whilst also ensuring up to 5 years protection. Which, for the beating a deck endures, is no mean feat! Its use is ideal for old and worn decking boards in need of revitalisation and dries to a durable, anti-slip finish.
The prominence of decking in the garden means it can be a strongly relevant tool for conveying a colour scheme. Decking is the social hub of the garden, the platform that really brings people together. It's the immediate eye-catcher as you, your family or your guests enter the garden from the confines of the house. It's the party piece, shall we say?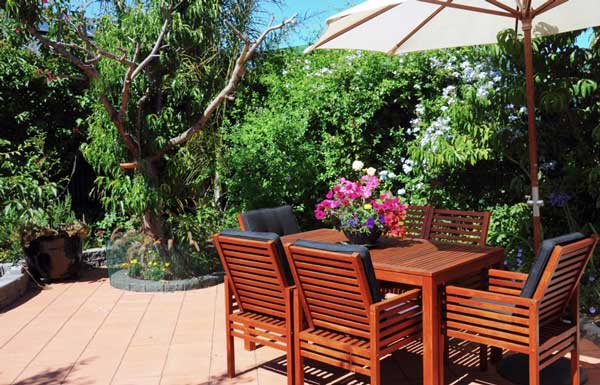 Need help with yourgarden paint project ?
For more information about exterior paints and their uses, contact our team of resident experts who are always on hand to help with project advice and product recommendations. Alternatively, see our wood paints FAQ page which covers many of the most commonly asked questions about wood paints.
We love to see before, during and after photos of any wood finishing project. If you would like to share your project pictures with us and our followers, you can either send us some photos or share on our Facebook, Twitter, Pinterest or Instagram pages.
Other great blogs that discuss garden proejcts