Here at Wood Finishes Direct we love nothing more than to see what our customers are doing with the 1000's of wood finishing products that are bought from us every week. And this summer, you wonderful people have inundated us with your amazing photos of your decks, sheds, log cabins and a plethora of other interior and exterior projects.
We have loved seeing your before and after photos so much that we decided to put just some of them in an online photo gallery, for all to see on the Wood Finishes Direct Facebook page here. If you've brought any wood varnish, oil, wax or stain from us in the past year, why don't you add to our photo gallery too. If you'd like to send your photographs into us, please contact us here or share them on our Facebook page.
One of the first customers this year to send us images was Martin from Cheshire who used Fiddes Hard Wax Oil to treat the floor of his rural property, Hilltop Country House is used as a Wedding Venue. The Oil warmed up the floor beautifully, I wonder how many Brides and Grooms have since exchanged their vows in this stunning location.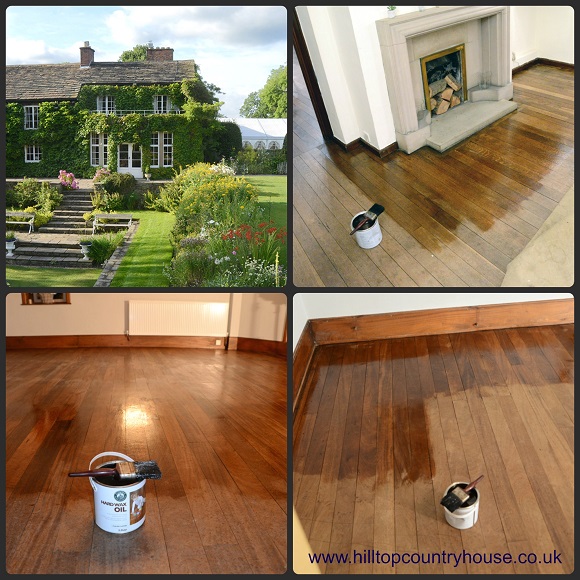 Back in April we were also delighted to have provided products to Chrissy Brown who's shed was a category winner in this year's Shed of the year, sponsored by Cuprinol Timbercare. She used Barrettine Premier Universal Preservative to give her shed the best protection she could. And we absolutely loved the Beach Theme that she had gone for with her gorgeous 'She Shed'!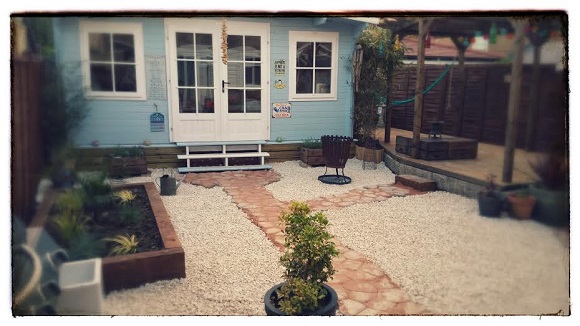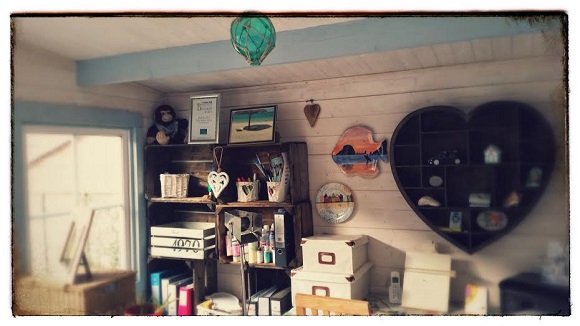 Ronseal Decking Rescue Paint in Action
Of course in late spring/early summer it was all about decking, how to clean your deck, how to revive it and then what to use to give it the best protection and make it look good. Many of our customers used Ronseal Decking Rescue Paint, like John from Hertfordshire who showed us some great photos of his deck before during and after treatment.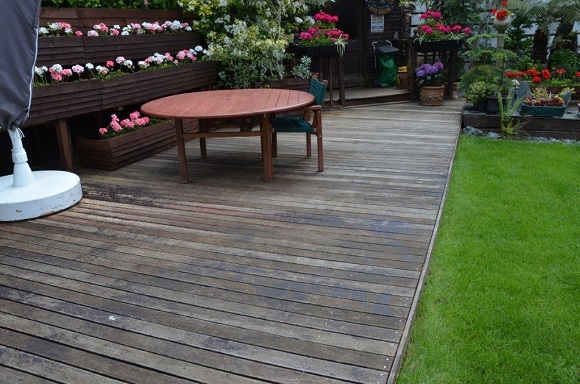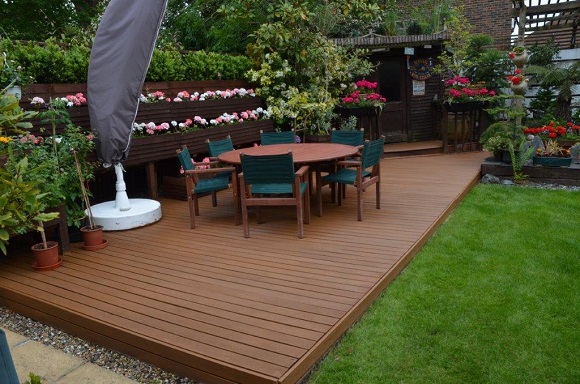 Example of Ronseal Ultimate Decking Stain Slate
Meanwhile, Nick used Ronseal Ultimate Decking Stain in Slate to treat his decking. The Slate and Grey toned finishes have been very popular this year for many external projects and you can see why looking at the finish of Nicks decking.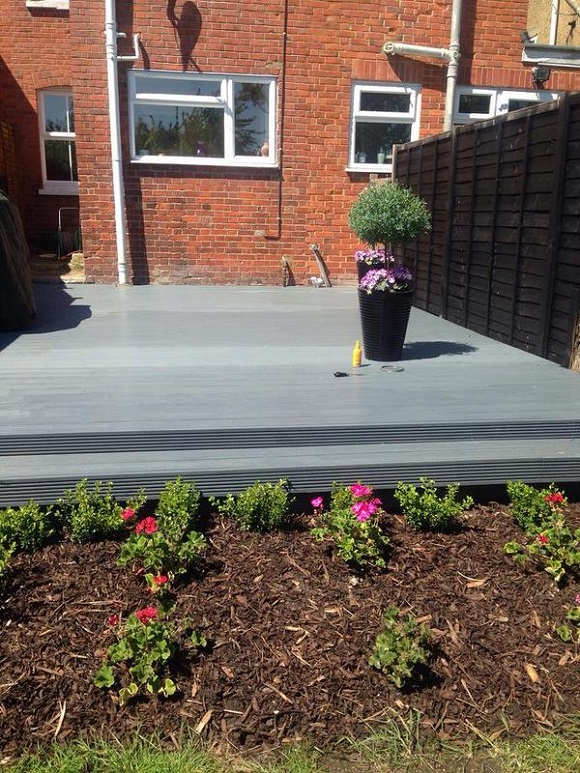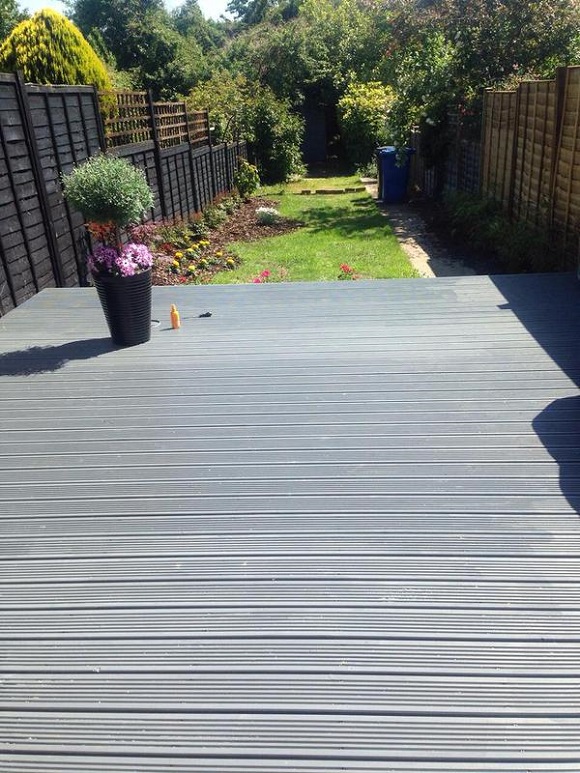 Throughout the summer you have not only been treating your external wood but also many of you have sent us images of your floors, furniture and upcycling projects. Back in July we had a guest blog from Andrew who built the ultimate Upcycled haven using wooden pallets and scaffold boards which inspired many of you to embark on your own projects. Charles from Winchester showed us his stunning reclaimed maple floor finished with Junckers varnish. From the boot of his car to the finished, furnished room. A satisfying project that anyone would be proud of.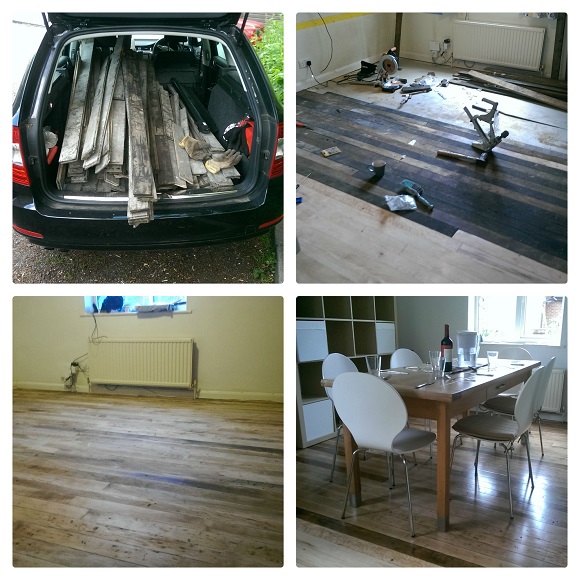 As you can see from just the small selection of pictures above, our customers are passionate about their projects. As well as looking to give the wood in their homes and gardens the best possible protection against wear, tear and the outside elements, it's also about individual style, taste and achieving a specific look and as you can see, with the right wood finishing product or combination of products, the possibilities are endless.
With the New Year just a matter of weeks away, It's never too early or late to draw on other peoples projects and experiences to fan your own flame of creativity. Why settle for a boring shed when you can create your own seaside beach hut? Why re-carpet over a wooden floor when you can have a floor that screams class and elegance?
If you have the seed of an idea in your mind but are unsure of where to start or which products are best for the job, give our resident experts a call and they'll be happy to guide you on which products are suitable for a specific project. And don't forget to document your project with a series of before, during and after photos to remind yourself, and if you're happy to do so, others about the transformation from ordinary to something quite special and unique.