I don't mind admitting it… I love wood glue. I have at least six different kinds in the cupboard at any one time, and PVA glue is a can't-do-without staple. I've used it for all manner of creative, practical and DIY projects. It's low cost, safe, easy to use and incredibly handy. But what is PVA's secret? What lies behind this seemingly simple product that makes it such a useful piece of your wood finishes kit… what is PVA glue?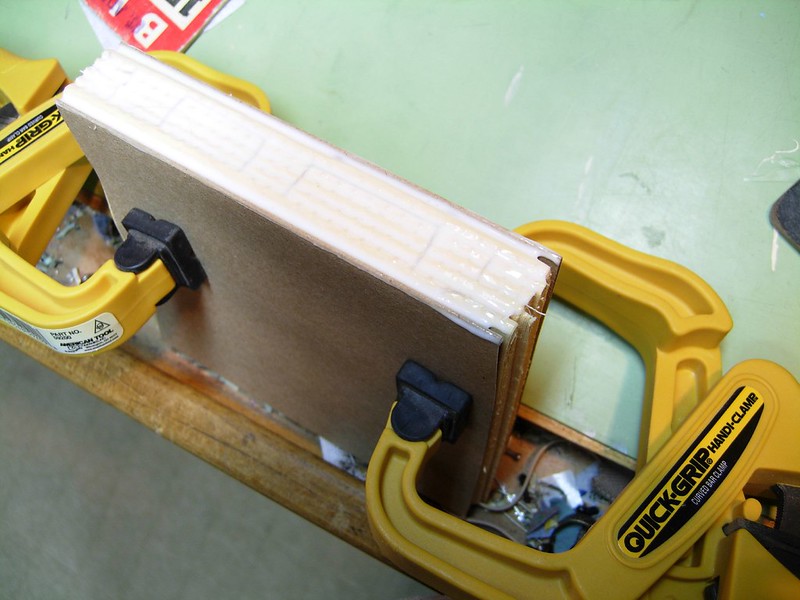 What is PVA?
What is PVA glue made from? Our first stop is Wikipedia. Here's what it says about PVA:
Looking for an extra strong PVA Glue?
Whether looking to do homecrafts, DIY, joinery or other wood repair projects, choosing a professional grade PVA Glue will ensure that your project is a success. We believe that the following PVA Glues are some of the best on the market, meaning that you wont come unstuck when it matters.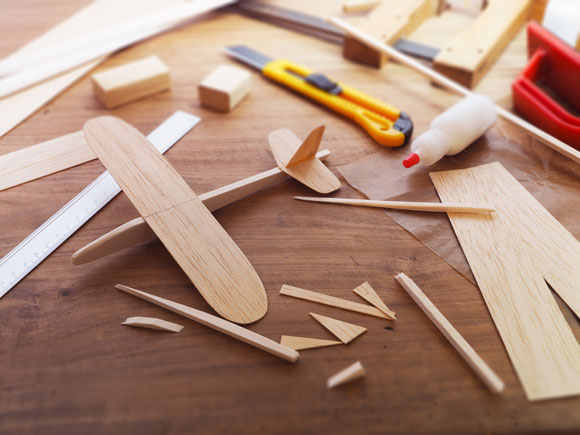 PVA glue facts
Polyvinyl acetate, PVA's main chemical component, was discovered by the German Fritz Klatte in 1912. The resulting glue doesn't give off smells or dangerous fumes and is perfectly safe to handle with bare hands.
As well as 'real' wood you can use it on plywoods, chipboards and MDFs. It can be used as a high performance sealer, primer, bonding agent and dust proofer.
PVA sets when there's good air circulation, and dries fastest at room temperature. You get the strongest seal when you clamp the pieces being glued. It's quick drying with a very high bond strength.
The yellow exterior version of PVA is often called Carpenter's Glue… but it's still PVA. In fact, there is a bewildering array of specialist PVAs but the formula is much the same.
PVA is flexible, permanent and only toxic if you eat it. It has a neutral pH value.
PVA is water soluble. You can add water to thick glue yourself to create a thinner, less gloopy one. It's best to add water to the glue (not the other way around) a small amount at a time and stir it well, to make sure you don't over-dilute.
Here's what Woodwork Basics says about PVA:
And here's what the Woodworkers Institute says about PVA:
Plus, here's a Youtube video about applying PVA glue:
PVA glue uses
What is PVA glue used for? As an emulsion, soluble in water, it is particularly useful for glueing porous materials, particularly for wood, paper and cloth. It doesn't contain solvents and acts as a useful consolidant for porous building materials like sandstone. PVA adhesive is flexible, delivers a very strong bond and, unlike many polymers, it is not acidic. PVA wood glue is most often used:
as a wood adhesive
as a paper, fabric and leather adhesive
in bookbinding
in arts and crafts, for example mosaic
as envelope adhesive
as wallpaper glue
as a drywall primer
as a filler, by adding sawdust to it
A mixture of 50/50 PVA and water makes a very good sealant for plaster, preparing it for painting or wallpapering. It can also be used as a non-waterproof interior varnish, perfect for papier mache projects.
7 steps to using PVA to glue wood
PVA is a low cost, water-based, non-toxic way to glue wood to itself. Wood glue is a particularly strong version of ordinary PVA, ideal for heavier jobs. It dries completely clear but you can also buy pre-coloured versions that are less visible on wood surfaces.
Squeeze the glue onto the surface of both of the bits of wood you want to glue together
Remove any excess or spills immediately using a damp cloth
Use either a specialist plastic spreader or a brush to spread a thin coat of glue over the surface of both pieces of wood
Push the pieces together, rubbing the surfaces from side to side to remove trapped air and make sure the glue spreads evenly
Grab a G-clamp or two and clamp the pieces securely
Leave it for 24 hours before taking the clamps off
Sand off any dried excess glue
The disadvantages of PVA glue
Various fungi, algae, yeasts, lichens and bacteria can break down and degrade polyvinyl acetate
PVA shouldn't be allowed to freeze because it breaks up the polymer, which makes the glue useless
You can't varnish over PVA…but you can paint over it
It takes 24 hours for the bond to achieve full strength
It is not fully waterproof
How to remove PVA?
To get PVA off wood, sand it. If you get it on your clothes, a couple of warm washes should remove it. If it gets on your carpet, scrub it with warm water then Vax it up.
The most impressive PVA story on the planet?
I used PVA to varnish a decorated ceramic bowl, which I embellished with coloured papers and fabrics. It has been out in the garden for eight years through some of the worst winters and hottest summers on record, and it is still going strong. The surface goes a little milky in wet weather as the glue absorbs water and turns back into something sticky, but that's about it. So while it isn't supposed to be frost or water proof, under some circumstances PVA seems to be more or less indestructible.
Do you have a thrilling PVA tale to tell? If so we'd love to hear it!
Have a question about PVA Glue and its uses?
Need help with your wood glue project?
For more information about wood glues and their uses, contact our team of resident experts who are always on hand to help with project advice and product recommendations. Alternatively, see our wood glues FAQ page which covers many of the most commonly asked questions about wood glues.
We love to see before, during and after photos of any wood finishing project. If you would like to share your decking project pictures with us, you can either send us some photos or share on our Facebook, Twitter, Pinterest or Instagram pages.
Other great blogs that discuss adhesives