So Christmas and St. Valentines day have rolled past quicker than ever and now it's time do start thinking about the garden. Doing some much needed preparation for those long evenings with a BBQ or huddling around the fire pit with friends and loved ones and maybe a marshmallow or two. But first things first, some thought is needed on how to get your decking shipshape and ready for your guests.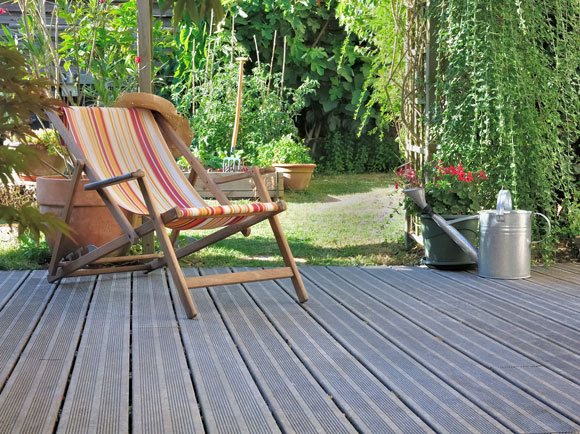 Cleaning and maintaining wood is arguably more important than finishing it in the first place. This is even more vital with wooden decking, a horizontal surface that collects moisture and dirt and then gets foot traffic on top of that! With a good cleaning and maintenance routine, the finish on wooden decking will last substantially longer.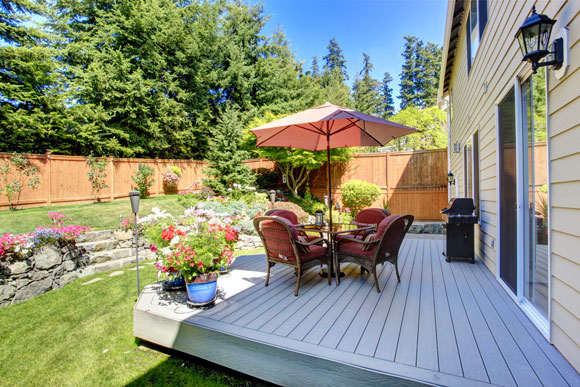 What is the Best Decking Cleaner?
First, you'll have to decide how much cleaning / restoration your decking needs. From sound finishes that just needs a clean-up, right the way to grey and in dire need of restoration. The products featured here will help you decide the best way to clean your deck.
How to Clean Wooden Decking
Osmo Decking Cleaner is a concentrated decking cleaner that cleans softwood and hardwood decking to restore it back to its former glory, killing and removing moss, mould and algae either before re-finishing or as part of a regular maintenance program. It nourishes bare wood and oil-based decking finishes so they don't dry out. Apply with a stiff bristle brush and allow to dry thoroughly before resuming foot traffic.
Restoring Flaky Decking
If your current decking finish is a flaking and is in need of some attention, try Cuprinol Stain Stripper. It's an effective decking stripper for the removal of old decking stains and paints, ready for refinishing with a new product.
Restoring Grey Decking
You can restore tired and grey hardwood and softwood decking, bringing it back to its former glory which is often faster and easier (and sometimes more cost-effective) than replacing it. This is perfectly executed using Ronseal Decking Restorer or Osmo Wood Reviver Power Gel. Guaranteed to put the wow factor back into your decking once you have finished.

Want to know more about decking care and finishes?
Why not check out some of our other great blog posts about decking?

Not sure whether to use a decking oil or decking stain? Read our blog ' Decking Oil or Stain, Which is Best?' to get an insight into which finish may be best for your decking.
So what are the most common issues with decking? Read our blog post titled ' Top 3 Causes of Damage to Decking and How to Combat Them to find out more.
Slippery decking is usually a result of mould, algae or other biological growth on the surface of the deck. To find out how to make decked areas slip resistant, read our blog titled ' How to Make Decking Non Slip'
For more information, Contact our team of resident experts who are always on hand to help with project advice and product recommendations. We love to see before, during and after photos of any wood finishing project. If you would like to share your decking restoration pictures with us, you can either send us some photos or share on our  Facebook, Twitter, Pinterest or  Instagram pages.