This article focuses on the most common mistakes to avoid when you want to stain your decking. There are a variety of mistakes consistently made after picking up decking stain when you look to give your decking a rejuvenated appeal.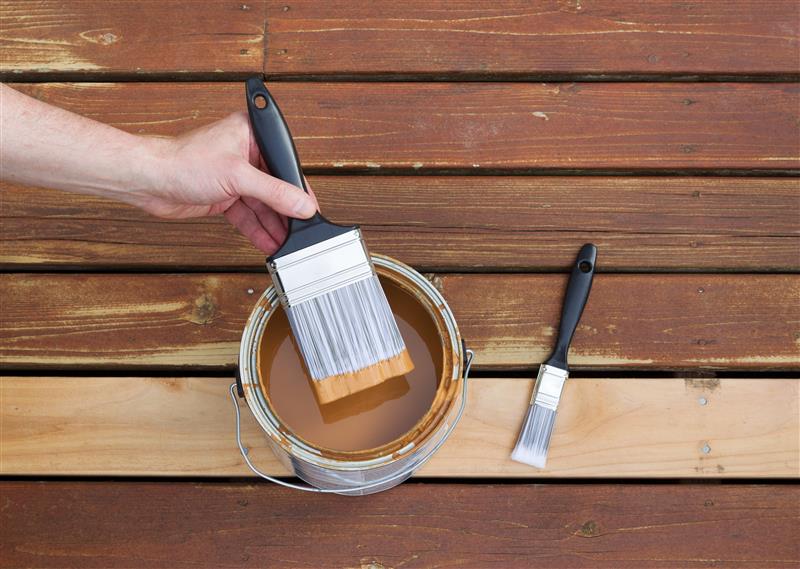 You'd be surprised just how many simple mistakes that can be made when staining your deck; from preparation, all the way through to the aftercare stage. This article will run through ten repeated mistakes made during this process.
After you've checked out this article and want to crack on knowing you'll be mistake free, check out our detailed guide How To Stain Your Decking For A Flawless Finish. 
Not Doing a Test Area
You've selected your perfect deck stain, you've stained your decks, and then you've realised you hate the colour!
This is one of the reasons why doing a test area is so important, even if it's tucked away in the least visible area of your decking – give it a go otherwise you may regret your colour choice!
For instance at Wood Finishes Direct, we strongly recommend Cuprinol's Anti-Slip Decking Stain, making sure you apply a test patch first.
This product doesn't just come with a plethora of features to keep your decking looking great and being safe with its anti-slip microbeads – it also comes in twelve different colours.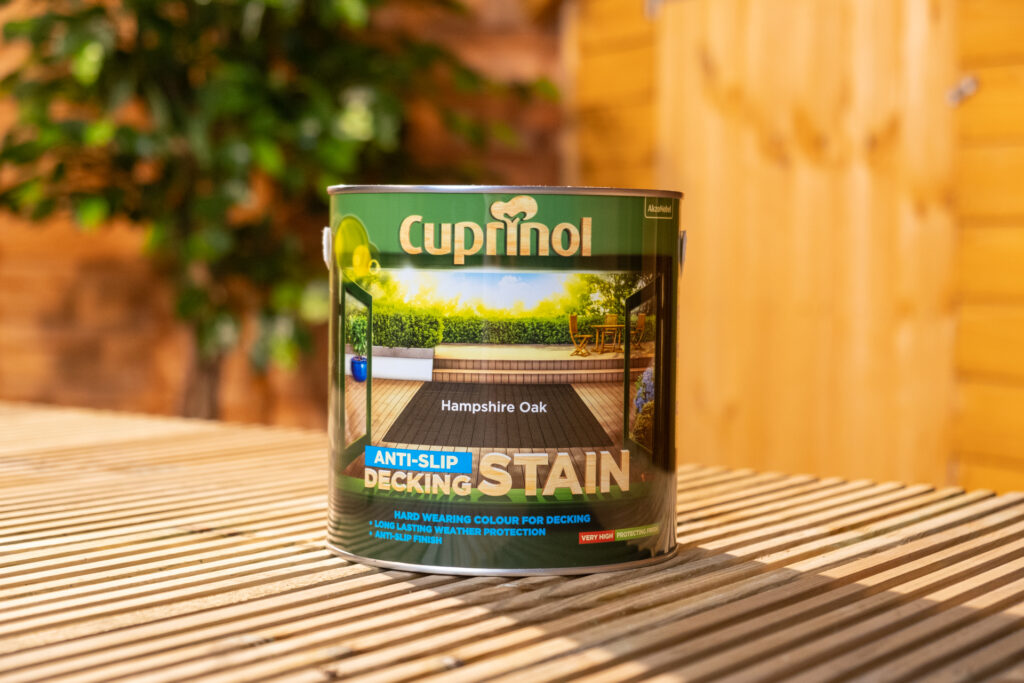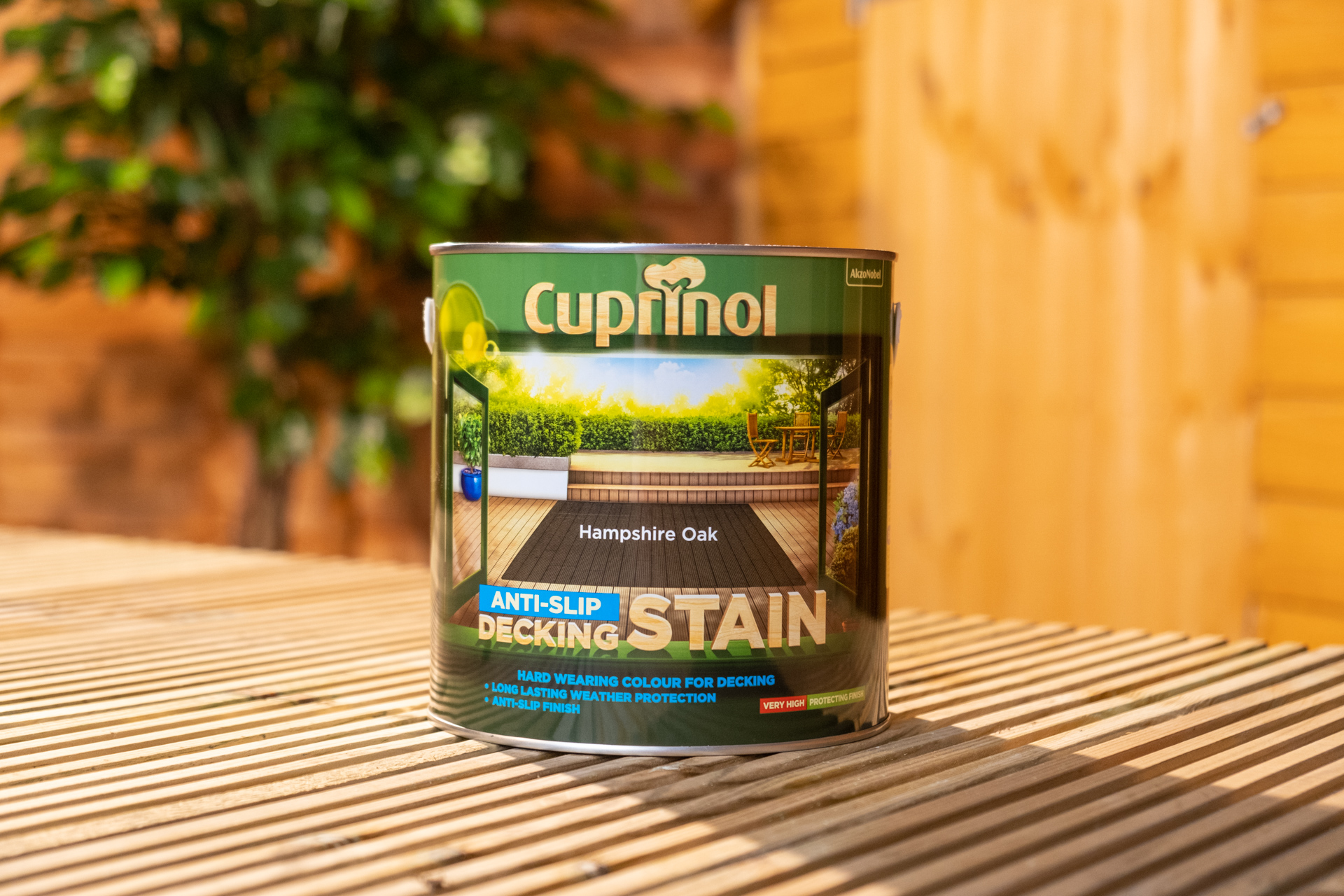 Picking The Wrong Deck Stain Colour
Choosing the wrong colour for your decking often isn't the individuals' fault, as stain colour can also vary dependent upon the type of decking you have and also the age of the decking.
So be mindful of that when you're applying your test area, you might not get the look you're quite expecting.
To help get your desired look, making sure your decking is properly cleaned will go a long way to making it as close to your projected appearance as possible.
If you really want a variety of colours to choose from, Ronseal's Ultimate Protection Decking Stain is a great choice as it's available in thirteen different colours, with over 300 5 Star Reviews!
Checking The Weather Forecast
Checking ahead for the weather is one of the most crucial parts of the deck staining process, this renovation will take you at least a few days to fully complete due to drying times.
If there is any residue within the cracks of your wood before or during your decking staining process – it can completely ruin the whole look.
Try and find a week where the weather is going to be completely dry, making sure that your decking is dry prior to the application process.
Once the ideal temperatures and clear skies have arrived, you're all set to crack on with job!
Poor Decking Surface Preparation
Inadequate surface preparation can be an easy downfall for most people staining their decking for the first time.
To counter this, start off by cleaning the decking with a stiff brush and then we recommend you get Ronseal's Ultimate Finish Decking Pad Kit for cleaning the surface thoroughly. For an in-depth guide on how to use the product, check out our guide on How To Stain Decking For A Flawless Finish here.  
Using this product alongside Ronseal's Decking Cleaner and Reviver, is a perfect combination for removal of moss, algae and all other debris found within the cracks of your timber.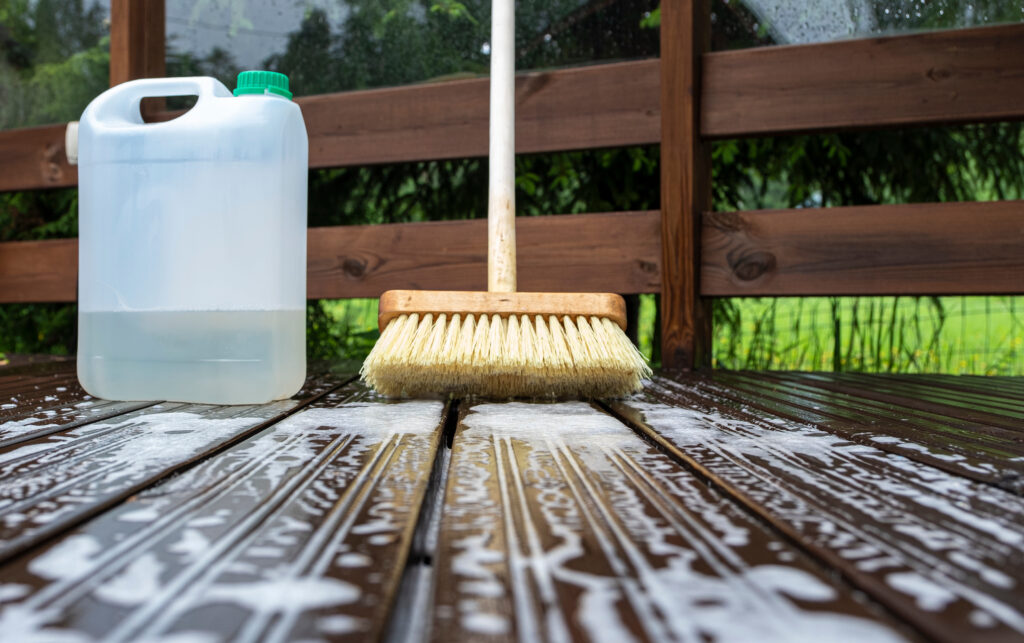 Limited Tools
Being unprepared, without the right equipment can make the task of staining your deck so much harder than it's needed.
By picking yourself up the multifunctional Ronseal Ultimate Finish Decking Pad Kit, the preparation and application stage will become a breeze!
The ProDec Trade Pro Bristle Blend Brush is also an ideal choice for getting between those difficult cracks and for painting your test area. 
Masking Tape
Not having masking tape can be a rookie error to make when it comes to staining your deck, making sure you've covered every edge you don't want stained with masking tape is a great idea to keep that clean, sleek look you want your decking to have.
We recommend Mako High Quality Masking Tape for the best results.  
Painting On Destroyed Decking
An easy pitfall to stumble into is painting on decking that has seen better days!
This can not only effect the colour output from the stain, but also make the application process extremely difficult with the finished article not looking great at all – leaving disappointing results.
Rushing Between Coats
Rushing between coats when staining your decking is a regular pitfall when renewing your decking!
We all want to get it over and done with within minutes but it's just not possible, patience is key to the process, taking time and care will deliver the best results.
Working too fast can destroy your decking's fantastic look, at the end of the day, you'd rather it look great even though it's taken all week to do.
Overcoating
This can ruin the whole process, overcoating your decking can lead to making it too slippery and overall dangerous.
When using the Ronseal Ultimate Protection Decking Stain, you'll only need two coats before that's more than enough! Use the Wood Finishes Direct Calculator, to calculate the perfect amount required.
This won't only save you a lot of money, but also time, waiting to add extra coats is a huge waste of your precious time and common mistake when applying deck stain.
Another problem will be issues with oil penetration, if you apply to much of the product the stain won't be able to penetrate the decking – giving you the full benefits and protection of the product.
Not Protecting Your Decking After Staining
After you've applied a layer of stain, block off the area and make sure nothing can get onto it – the last thing you want is marks over your freshly stained decking.
This can completely disrupt the process, by getting yourself some caution tape, or any other clear warning sign for relatively cheap price can save you a lot of hassle.
Ready to Take On The Challenge?
After reading this, check out our article How To Stain Decking For A Flawless Finish, this runs you through every key step necessary to staining your deck.
Starting with why you should stain your decking, to the all-important preparation stage. This focuses on every key detail, including product recommendations and our best advice.
Followed by the staining application process itself, giving you the perfect step-by-step guide and a list of our top tips for the best results. Finishing off with aftercare advice and instructions, to make sure all your hard work doesn't go to waste!
For more information and advice, feel free to contact our dedicated support team at 01303 213838 or email us at wood@finishes.direct.