Premier Anti-Bac FAQ
What is the best way to clean and maintain my floor?
A concentrated cleaner can be mixed with water then applied by slightly dampening a cloth or mop. It is important to let the cleaner and not the water do the work. Using too much water on a varnish, wax or oil will take a little of your finish off each time it is used which in turn means your floor will have a shorter life. Visit our floor cleaners page to see our range of easy to use products.
Can I use a steam cleaner to clean wooden floors?
Although steam cleaners are routinely advertised for cleaning wooden floors we strongly advice against this. The high-pressure steam introduced by steam cleaners is likely to degrade, damage or strip any wood finish over time. There's also a danger that the steam can penetrate the wood of the floor, potentially causing swelling, warping or splitting of the wood. For this reason, we always recommend that wooden floors are only dry swept, vacuumed or cleaned with a slightly dampened cloth or mop, using only a dedicated, Ph balanced wooden floor cleaner.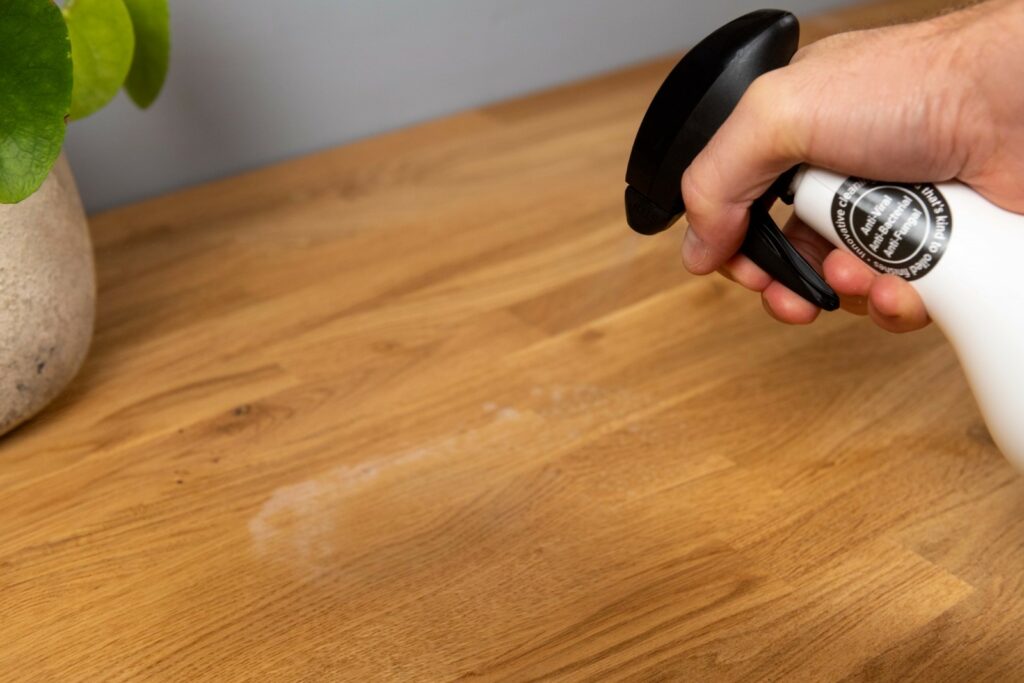 Before you Buy – Manns Premier Anti-Bac Cleaner.
Hi I'm Jay from Wood Finishes Direct and today I'm going to be introducing you to the Manns Premier Anti-Bac Cleaner range. Now more than ever it's important to stay on top of your cleaning regime so let me show you why Manns for the job.
What is it
Manns Premier Anti-Bac cleaner is a ready-to-use antibacterial cleaner, not only, as the name suggests it is anti-bacterial, it's also anti-fungal and anti-viral too covering all the bases when you clean.
What can It be used on?
The Manns Premier Anti-Bac cleaner range is a versatile cleaner that is suitable for all sealed surfaces in both the home, and commercial properties. Its benefits don't stop there however, it also has a unique formula that doesn't degrade oiled finished as you clean, which is actually a common issue. This means you won't have to do as much maintenance, and you will get more life out of your oiled surfaces!
Sizes
It comes in two sizes to fit your needs, firstly we have the 500ml spray bottle that's perfect for general day to day cleaning and maintenance on smaller projects or even floors if you have a microfiber mop. Then we have the beefy 5l that's perfect for use with traditional string mops or similar, made for cleaning large areas. This is also the perfect partner for filling up the keep it for life 500ml Spray bottle, so you can do your bit for the environment!
If you need any further technical advice or information about your project why don't you give us a call or email and put us to the test we are the experts after all . A full list of all the products featured in today's video will be in the description on YouTube don't forget to like and subscribe for all future content and as always always do a test area.
Other Post You Will Love!
What way is the right way up for decking boards