So your exterior wood is in a shocking state. Not to worry, it's perfectly possible to paint it and just as simple to renovate your existing paintwork. You just need to know how. Since we get a lot of questions about the subject, here are our top exterior wood painting tips, including what to do when an existing wood finish needs maintenance.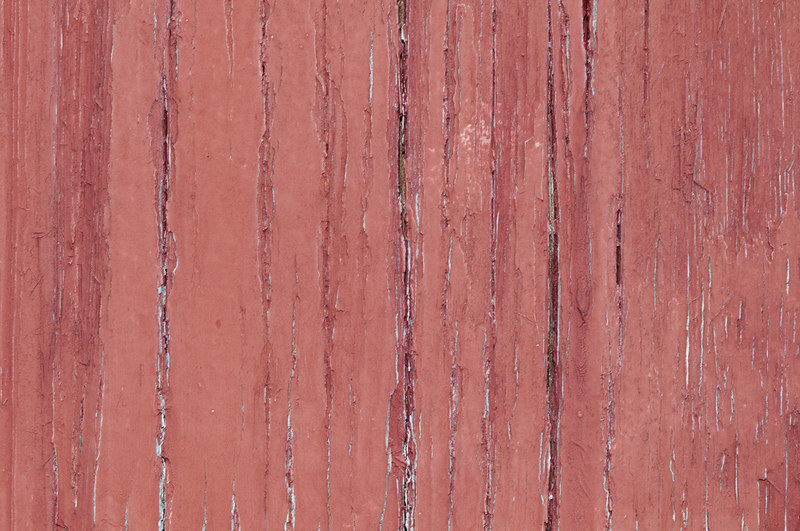 All about exterior wood paint
First, let's look at your choices as regards exterior wood paints. These products are expected to survive freezing winters, steaming hot summers, hard rain and UV rays, and they're tasked with not cracking, fading or peeling. For the best results try to find an all-acrylic formula which will stay flexible, breathable and colour-fast far longer than paints made with traditional vinyl resin or from an acrylic blend. They also stick remarkably fast to stone, vinyl and metal as well as wood.
Exterior wood paint types
How to spruce up your exterior wood? For a start, it depends on the type of paint you're using. Some water-based wood preservatives can sometimes leave a thin skin on the wood surface, which may eventually peel off in the sun's heat and leave the wood vulnerable to damp. Spirit-based wood preservatives tend to be the best bet for garden sheds, greenhouses, summerhouses and so on. They soak right into the timber and are very quick and easy to apply. Exterior paints themselves always need at least one coat of quality undercoat, often as many as three if you want to achieve the best possible effect. And preparation is key.
Exterior eggshell paint
Eggshell paint is very hard-wearing and will not wash off walls easily, even outdoors. You can scrub it hard and it remains as tough as old boots. The only thing is it can absorb stains, which are a challenge to remove. Exterior eggshell creates a rugged protective coat that's incredibly durable. It's particularly good for wooden front doors, window sills and all outdoor woodwork. You can even use it to paint UPVC – it does a fantastic job and the finish lasts for absolutely ages.
Exterior gloss paint
Exterior gloss paint is durable by nature, formulated to withstand weather. Some exterior glosses come with a 10 year guarantee, testament to their considerable toughness, and in general they last much longer than conventional gloss, flexing and letting moisture escape. Always buy the best quality gloss paint you can afford. Ideally you'll have prepped the wood first with a suitable quality exterior primer or undercoat.
–>
16 Exterior wood paint tips
Here are our top exterior wood paint tips. Follow this painting guide and you'll stand a much better chance of getting it right first time and achieving a long-lasting, beautiful result.
Check the weather forecast first and wait for a decent dry spell
As a general rule, the better quality exterior paints you buy, the longer they'll last and the less maintenance you'll need to do
Never, ever use interior paints outdoors – the finish will be rubbish and it'll look terrible in no time
Preparation is everything. The better you prepare the surface, the longer your finish will last
It's no good expending time, money and effort maintaining external paint when the source of the damage hasn't been dealt with. Tackle any damp, leaks or fungus before you repaint the surface or the finish won't last
Avoid painting in the late afternoon if it's due to be cool and damp overnight. Wait until there's a warm and dry night on the cards
Always follow the manufacturer's instructions
When painting in very humid, cool or damp weather, allow extra time for the paint to dry completely
Never paint on damp wood
Never mix exterior wood paint from different manufacturers – they all have slightly different formulations and rarely mix well
Remember it's usually cheaper to buy one big can of outdoor wood paint than several small ones
Buy good quality primers and undercoats, designed to minimise maintenance. The cheaper you go, the faster the finish will start to degrade
Always finish the job in one go for an even finish
Don't rush it. Take the right amount of care
Paint close-able windows and doors early in the morning so they dry in time and you can shut them at night
Start at the top and work downwards, never the other way around
7 Common exterior paint problems
Exterior paints are designed to last a long time, but eventually you'll encounter problems. Here are some of the most common ones, plus solutions…
Alligatoring – where the surface looks like lizard skin, all flaky. Remove the old paint completely by scraping or using a heat gun (taking care not to set the surface on fire). Then sand it, prime it and re-paint the surface.
Blistering – where the surface actually blisters. If the blisters go right down to wood level, it's important to remove the moisture source before repainting. Then take off the blisters with a scraper and sand the surface smooth, priming bare timber with a high quality primer before adding the top coats.
Cracking and flaking on multiple coats of paint. You can sometimes get rid of surface cracking by simply removing the loose or flaking paint with a scraper or wire brush, sanding the edges smooth, priming the bare spots and adding your topcoat. If the cracks or flakes go deeper, you'll need to remove all the paint through sanding, scraping, using a heat gun or all three before priming and repainting.
Dirt – You can often clean off dirt with a scrubbing brush and soapy water, rinsed with a garden hose. Heavy dirt might require a power washer. Set the pressure at the lowest setting and try a small patch first. If the pressure is too high, it could actually strip the paint from the wood. It's difficult to get rid of ingrained dirt completely but top quality exterior latex paints are great at repelling it in the first place. And exterior gloss paints are more resistant to dirt pickup than more porous paints.
Mould – It's easy to find out whether you're looking at dirt or mould. Apply a few drops of ordinary household bleach to the discoloured area. If it disappears, it's likely to be mildew. If it doesn't, it's probably just muck. Remove the mildew by scrubbing the surface with a diluted household bleach solution (one part bleach, three parts water), or a dedicated mould and mildew remover. Then rinse it,  let it dry, prime the bare wood and add your topcoat.
Rusty nail stains – Wash the rust off, sand the nail heads down and caulk them with a good water-based all-acrylic caulk. Then spot-prime every nail head separately and paint the surface with a quality latex coating.

 

Lost glossiness on gloss paint – Scrape or sand the surface to get rid of the wrinkles in the paint before repainting. Make sure the first coat of paint or primer is perfectly dry before applying the topcoat.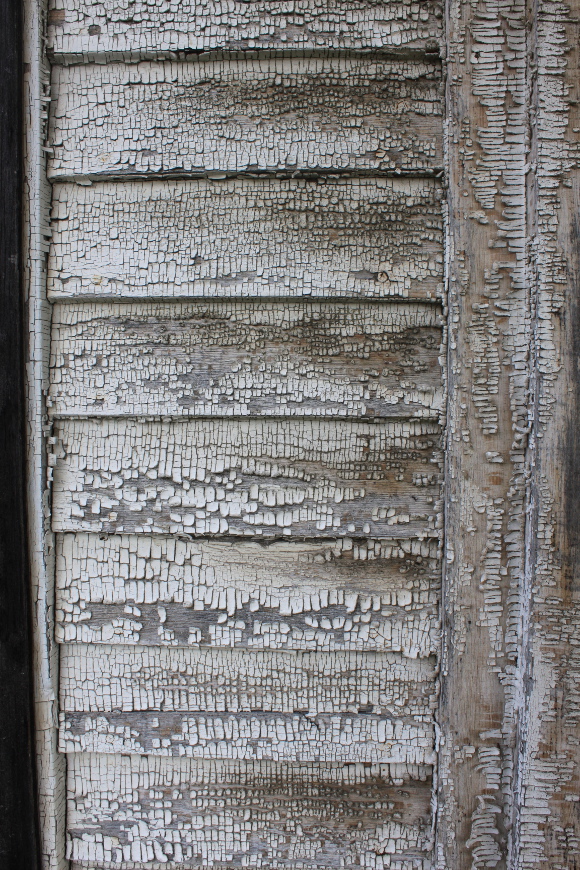 Maintaining wood weatherproofing with wood preservation products
There's more to exterior finishes than just paints. What about maintaining your wood by weatherproofing with wood preservers? It depends entirely on the previous wood finish or preservation treatment and the manufacturer's instructions.
Because wood preservers work by sinking into the wood itself, maintenance doesn't usually involve sanding or scraping them off the surface. It often means simply cleaning the surface first to remove surface dirt and debris. If the surface is particularly grubby, a light sanding may be required before reapplying the product but usually, its simply a case of painting new coats of your chosen product over the top of the old one. Our best tip is this: do exactly what it says on the tin!
Exterior wood paint colours
It helps to think logically about wood paint colour. If the object you're painting is in an area where there's a lot of dust or dirt, or it's particularly exposed to the elements, you might want to choose a colour that won't show the dirt too much, for example a 'heritage' green or grey of some kind, or an especially dark shade. It goes without saying that if you paint your exterior woodwork with white gloss it won't stay crisp and fresh-looking as a beautiful, trendy shade of grey. The longer-lasting the visual effect, the less frequently you'll need to carry out exterior wood paint renovation.
Our wood paint
While we focus on wood finishing products, we do sell a carefully selected range of exterior wood paints, including door paints. If you need help choosing the best product for your project, call us for sensible, expert advice.
Need our help with painting exterior wood?
For more information about wood paints and their uses, contact our team of resident experts who are always on hand to help with project advice and product recommendations. Alternatively, see our wood paints FAQ page which covers many of the most commonly asked questions about wood preservers.
We love to see before, during and after photos of any wood finishing project. If you would like to share your project pictures with us and our followers, you can either send us some photos or share on our Facebook, Twitter, Pinterest or Instagram pages.
Other great blogs that talk about painting exterior wood