Now that summer is officially behind us and autumn is here, it's time to think about getting your home ready for the shorter days and colder weather. If you're looking to tackle some DIY projects in preparation for winter, Home Improvement Leads have come up with a short task list to help you get started. Here are some of their top tips on how to maintain and protect the wood in and around your home this autumn.
Exterior Wood DIY Projects
As the weather begins to change this autumn, protecting the exterior of your home is essential—especially for external wooden surfaces such as sheds, fences, decking windows, doors and cladding. Here we've highlighted some of the more common exterior wood care projects that are perfect for this time of year, that will help you to get your home ready for the change in weather.
Winterize your garden decking
Repairing and replacing damaged and broken sections of garden decking can be a big job. Prevention is better than cure so Autumn is the time to clean, seal and protect decking boards before the cold, wet and windy weather starts to take hold.
Using dedicated decking cleaners, preservatives, stains, and oils to remove mould and fungi from garden decking before protecting and sealing. Now is also the perfect time to recolour or stain your decking to keep it looking better for longer. Protecting garden decking in the Autumn makes spring cleaning and preparation for the following spring and summer months a whole lot easier.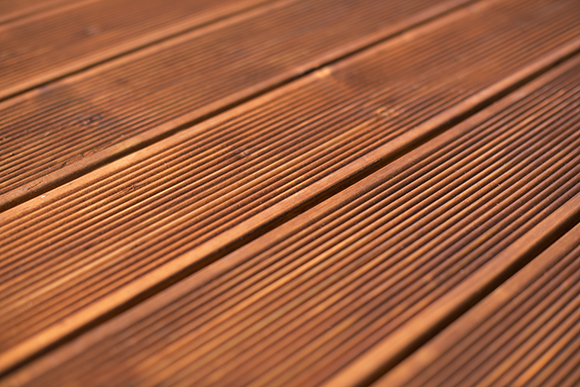 Protect wooden windows and frames
If you haven't started this annual tradition already, we recommend taking the time every autumn to inspect and repair any exterior damage to your home's wooden windows, replacing panes and frames if necessary. While larger jobs will require the help of a professional, you can maintain your wooden windows with stains, paints and finishes that protect against decay, mould, wood rot, fungi, and UV rays. It is particularly important that this job is completed before winter, when the weather is not as cooperative and any drafts or damage (decay included) will affect both the comfort level of your home and your energy bills. (If you have the time, you can also stain your interior wooden window frames, but make sure to get this done before the winter while you can keep windows open to reduce fumes and shorten drying times.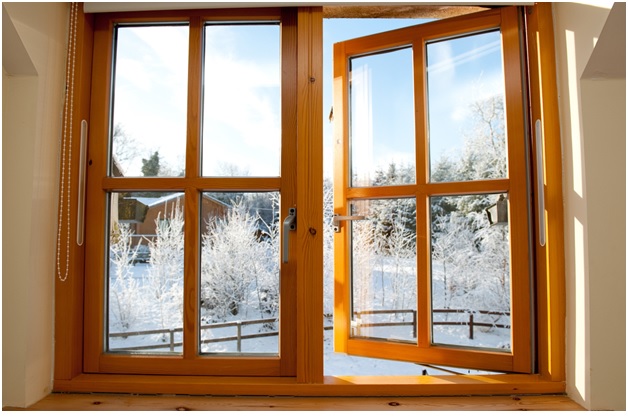 Refinish your garden fence panels
If the fencing in your back garden is looking less than perfect after a summer or two of sun and weather damage, you can stain and finish fence panels and posts with many of the same products you would use for your shed, decking, exterior window frames and doors, to protect against wood rot, decay, and the elements. This is useful especially during the colder months when fluctuating temperatures cause the wood to expand and contract and rain, wind and snow wreak havoc on wooden fence panels and posts.
Revamp your porch
Enclosed front porches require the same kind of maintenance as decks and fences, so take the time now to seal and restain your porch's wooden flooring, protecting it against the winter weather. Many homeowners also take this opportunity to maintain and protect their front door with wood oils, paints, preservatives & stains. Once you've finished these wood care tasks, why not take your porch renovation one step further and add some all-weather furniture, decorative accessories, and a seasonal wreath or door hanging?
Interior wood care
While the wooden surfaces around the exterior of your home will require the most work this autumn, there are several jobs you can complete indoors to complete your home's seasonal transformation even after the weather has taken a turn for the worse.
Maintain your hardwood floors
Homeowners who are blessed with original soft & hardwood flooring know that maintenance is key to keeping them looking great. Take the time this autumn to apply oils, varnishes, stains, and cleaners to keep your wooden floors looking their very best. Although this falls under the category of indoor DIY projects, we think that it is best completed before winter truly hits, since you won't be able to use your floors for a while after applying products and ideally want to keep doors and windows open for ventilation.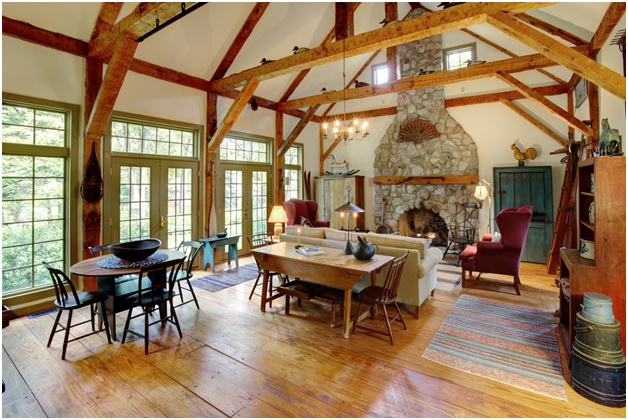 Restore, renovate or rejuvenate your dining room table
If you're looking for the perfect pre-holiday project, we recommend giving your dining room table a face lift by cleaning, refinishing or even changing its appearance. Or, if you're the adventurous type, how about building a new table from scratch. While homeowners who are looking for some labour intensive DIY will love the idea of a handcrafted dining room centrepiece, the former of these DIY projects is more easily achieved. Unfinished furniture is the easiest to work on while previously waxed or oiled tables are also relatively easy to restore or makeover with wood stains, oils and waxes. These will breathe new life into an old wooden table and depending on the size of the table and the amount of work required, could be done in a day or less even allowing a few hours of drying.
Need Help?
If you have any wood related DIY projects and are unsure of which products to use, give our team of friendly resident experts a call. They're always on hand to provide free advice and guidance on the right products for your project.