Since coming out of the COVID-19 pandemic, we have been wanting to do more to help and support our local community by getting more involved with the projects happening locally and nationally. Part of this process is getting more involved with the Men's Shed Association.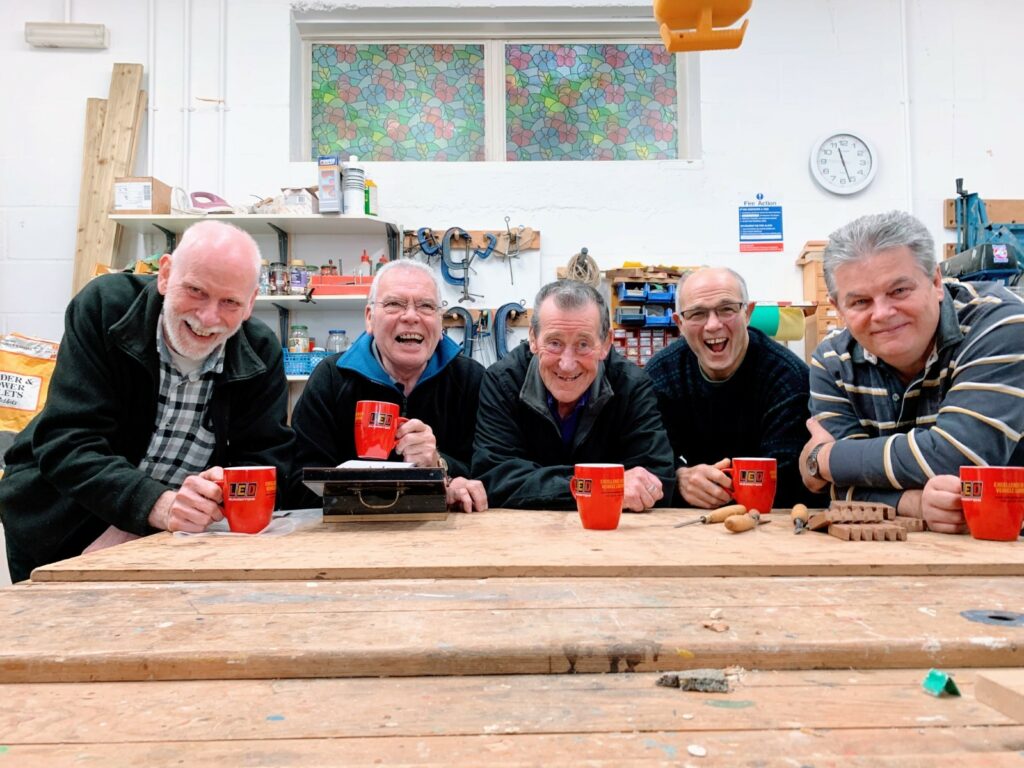 So, who are the UK Men's Sheds Association (UKMSA)? They are the support body for Men's Sheds across the UK. They work hard to inspire and support the development of as many Men's Sheds as possible, for the benefit of men's health and well-being.
They are a member organisation, representing UK-based Men. They raise awareness of the Men's Sheds movement and the many benefits of 'Shedding', they also support Men's Sheds by getting them off the ground and thriving as community-driven, member-led entities. You can find out more information from them by clicking here.
Their mission is to enable access to a Men's Shed for every man and woman that would benefit from one.
What is a Men's Shed?
What is a shed? Well, it is just a small wooden building at the end of your garden. Men's Sheds are like garden sheds, a place to pursue practical interests at leisure, to practice skills and enjoy making and mending. The difference is that garden sheds and their activities are often isolated in nature while Men's Sheds are the opposite. They are about social connections and friendship building, sharing skills and knowledge, and of course a lot of laughter.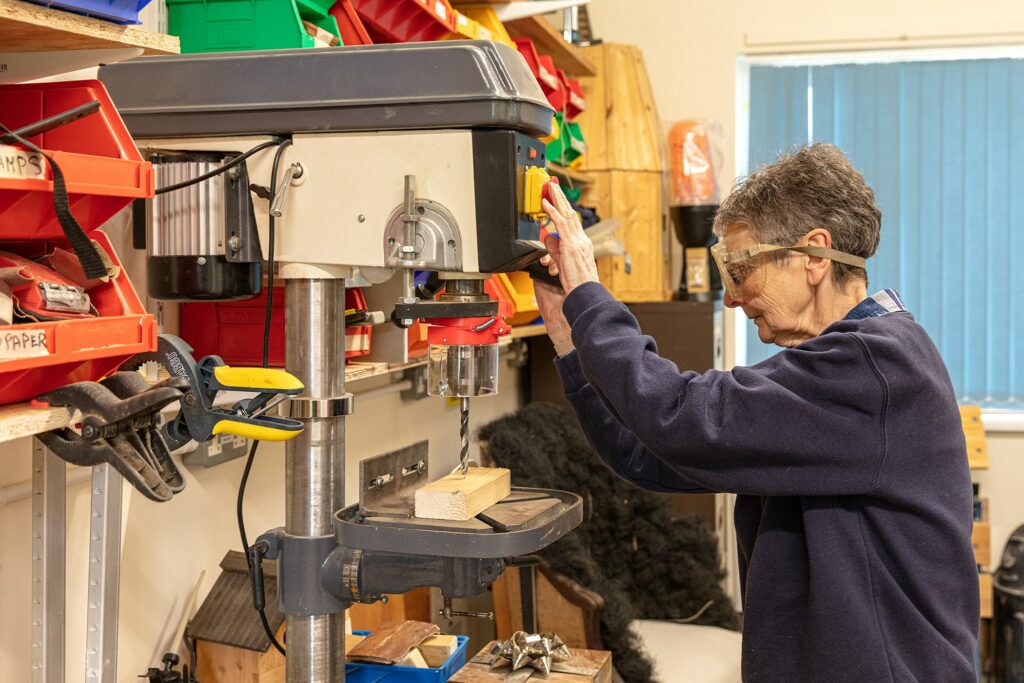 Sheds are whatever the Shedders (what the members are referred to) want them to be. Although labelled sheds, they often are not sheds at all. They can be empty offices, portable cabins, warehouses, garages and in at least one case, a disused mortuary. Some Sheds are purpose-built workshops, but they rarely start out that way.
Many don't have premises at all in the beginning and instead form a group that meets regularly for social connection, company, and camaraderie until they can find somewhere to kit out with tools. Many Sheds get involved in community projects too, such as restoring village features, helping maintain parks and green spaces and building things for schools, libraries and individuals in need.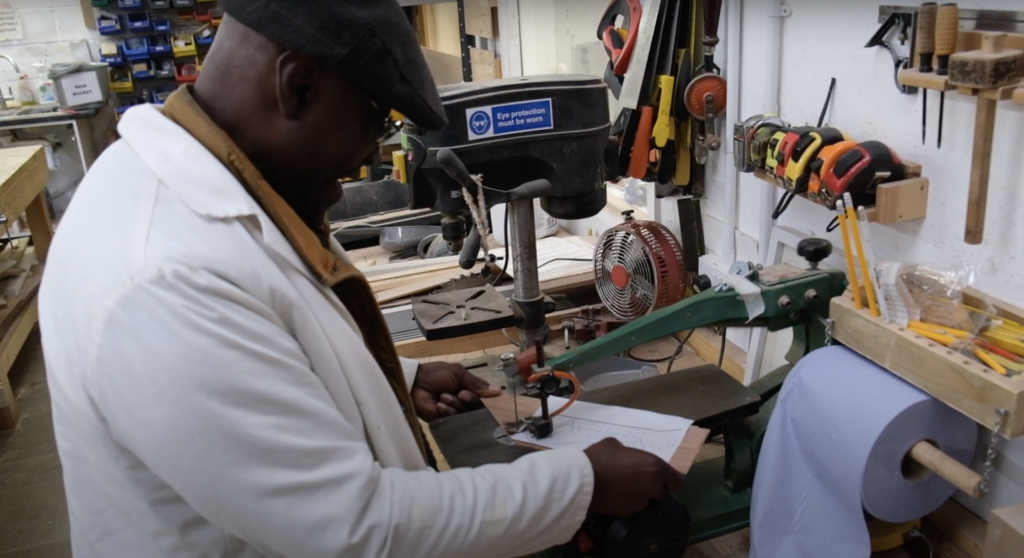 Activities in Sheds vary, but you can usually find woodworking, metalworking, repairing and restoring, electronics, model buildings or even car building in a typical Shed. They typically attract older men, but many have younger members and women too. Whatever the activity, the essence of a Shed is not a building, but the connections and relationships between its members.
History
UKMSA was originally founded in 2013 in response to the need for a central body to represent and raise awareness of a small but growing number of Men's Sheds – back then there were just 30 Men's Sheds in the UK.
In 2015 they became a registered charity with a view to providing more formal support to the Men's Shed movement. Fast forward to today and there are over 600 Men's Sheds open. That's around 13,000 Shedders benefiting from regular social interactions, new skills and regular, active participation in activities they enjoy. The growth rate of Men's Sheds is between 6-9 per month.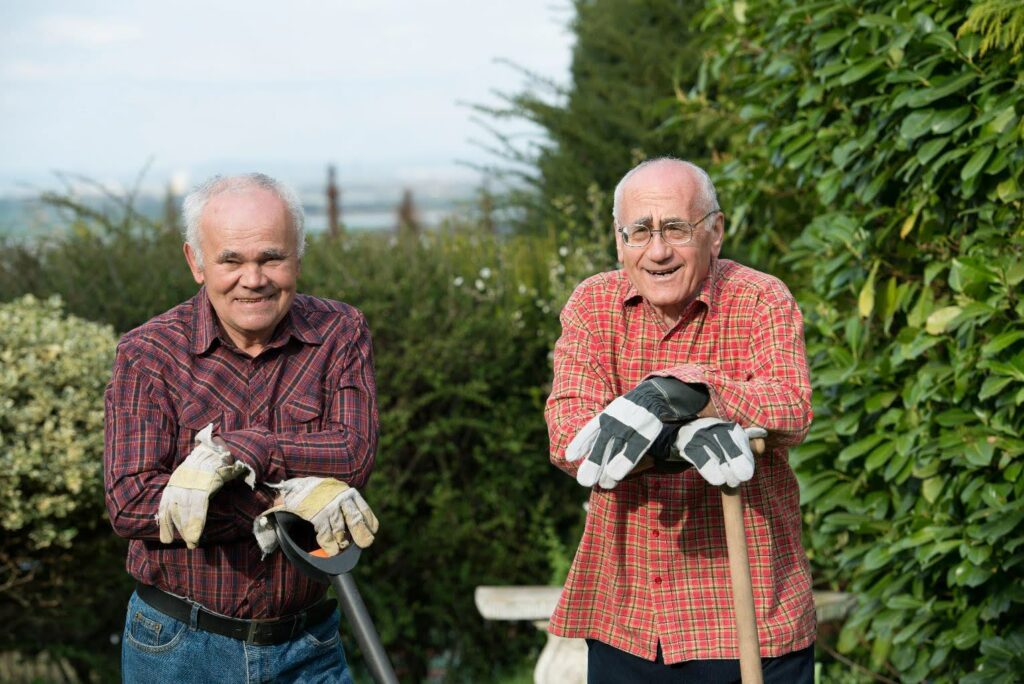 Why are Men's Sheds important?
For a long time, research has shown the negative impact of loneliness and isolation on a person's health and well-being. Recently we have seen more evidence come to light that shows loneliness and isolation can be just as hazardous to our health as obesity and excessive smoking. Surveys from mental health charities are finding that millions of people report feeling lonely daily.
Men typically find it more difficult to build social connections than women and older men have generally have a smaller network of friends and rarely share personal concerns about health and personal worries. It is not the case for all men, but for some, when retirement comes, it can feel like their personal identity and purpose is lost. Men's Sheds can change all of that.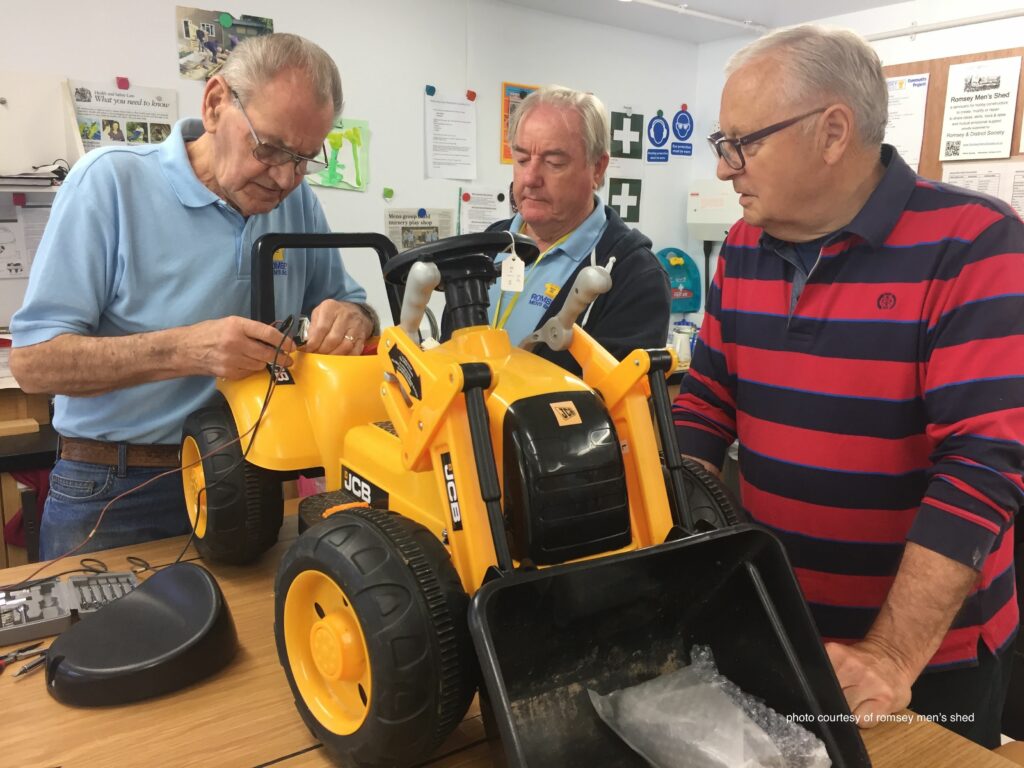 Sheds are about meeting like-minded people and having someone to share your worries with. They are about having fun, sharing skills and knowledge with like-minded people and gaining a renewed sense of purpose and belonging. As a by-product of all of that they reduce isolation and feelings of loneliness, they allow men to deal with mental health challenges more easily and remain independent, they rebuild communities and, in many cases, they save men's lives.
Men's Sheds are kitted-out community spaces where people can enjoy practical hobbies. They are about making friends, learning, and sharing skills. Many Shedders come just for the tea and banter- everyone is welcome! Due to the pandemic, many Sheds now have an online option to stay connected. If you are interested in joining a shed, please click here.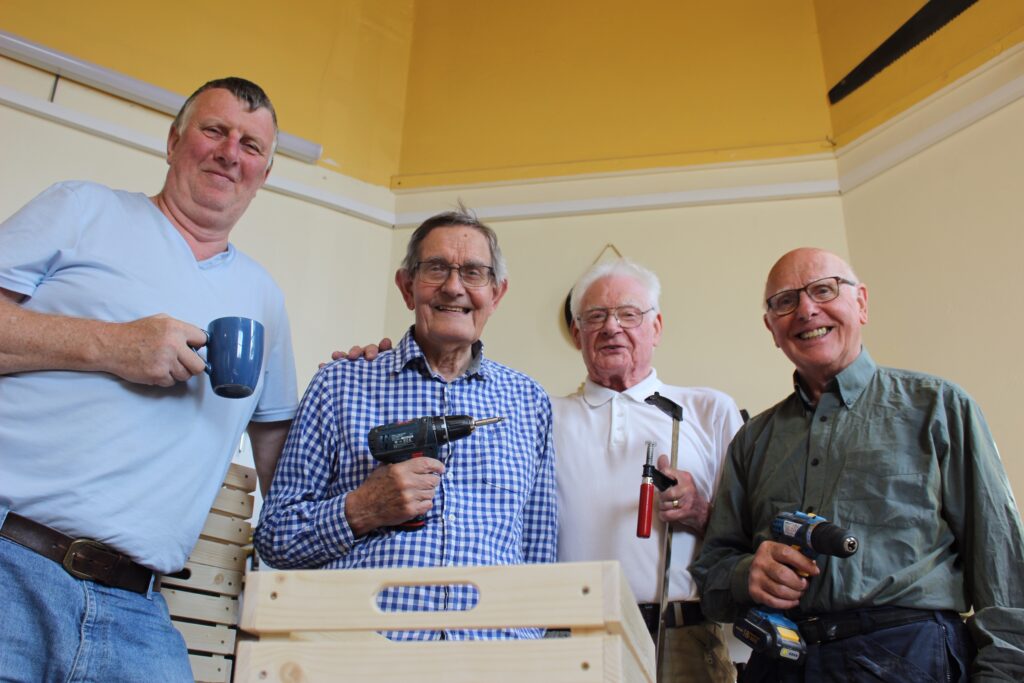 Alternatively, if you or a group of friends are interested in starting your own group click here and the UKMSA will be able to help you get started.
This is the reason why we at Wood Finishes Direct want to work with UKMSA to help improve people's Mental Health. We are sure you will agree that this is a great charity and we love working with UKMSA by providing free products to enable these talented people to produce wonderful results.
Over the last few months, we have worked closely with some local sheds and schools, take a look at our stories below.
Broadstairs Town Shed
We have also helped the Broadstairs Town Shed which won Shed of the Year in 2022. If you are interested in learning more about this, then please click here.
The Broadstairs Town Shed has an amazing set-up and various facilities such as a woodworking workshop, lathe room, metal workshop and tablet computers for the Shedders to use. This Shed opened in May 2014 and is open three days a week. Below is our video and a selection of projects that they have worked on.
From Playstation to Paintbrush
Wood Finishes Direct visited local primary school, Hythe Bay. Where we taught a selection of Year 6 pupils how to paint exterior wood while breathing some life into their PE storage shed and picnic table using some of our best paints.
Paddlesworth Men's Shed
We contacted the Senior Project & Development Manager at Kent Coast Volunteering and Activmob about the possibility of helping the local community. Kent Coast Volunteering put us in touch with John Roberts, who runs the Paddlesworth shed, we donated several wood finishing products to the Shed to help our local community. This turned out to be a stand-alone shed as they lost their funding with the council. This shed is run and funded all by John personally.
The Journey Continues
We also contacted Activmob, who help support local Sheds in Kent. They aim to bring men together in a safe space to take part in activities alongside others with similar interests and experiences to improve their well-being in Kent. They have been able to put us in contact with several sheds, so we can make continuous donations to them.