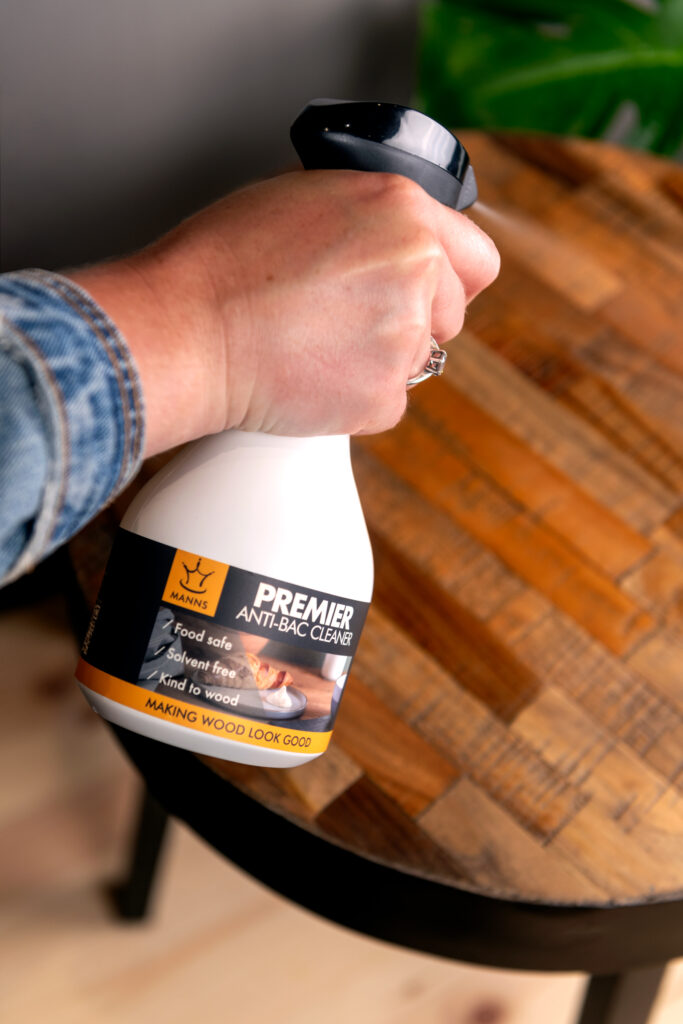 At Wood Finishes Direct, we stock a wealth of wood cleaners, designed for use in the interior and exterior of the home. Our products will clean and restore a variety of surfaces including wooden furniture, floors and worktops. 
Formulated for use on surfaces with an active finish, these are your go-to products for ensuring their routine, day to day upkeep. Consider these your bread and butter, the first step on maintaining the look and lustre of your household wood.
Why Manns Wood Finishes?
Manns offer premium products that are made with the user in mind. A mantra of "making wood look good" rings especially true for their range of anti-bacterial cleaners.
Truly unique in the company of many modern alternatives, these products contain a highly innovative formula that ensures the health of oiled finishes. An alternative cleaner can wear away at the finish over time, leading to additional maintenance requirements such as patch repairs. Mann's cleaners, however, are kind to oiled finishes. They work to actively extend their lifespan, saving you money and unnecessary headaches in the long run.
Manns cleaners are also defined by three crucial protective components. They're recognised as anti-viral, anti-bacterial and anti-fungal; the big three, if you will. In short, the use of these products is a sure bet for maintaining the integrity of your oiled, household wood, whilst also promoting a clean, healthy atmosphere.
Manns Premier Anti-Bac Cleaner Spray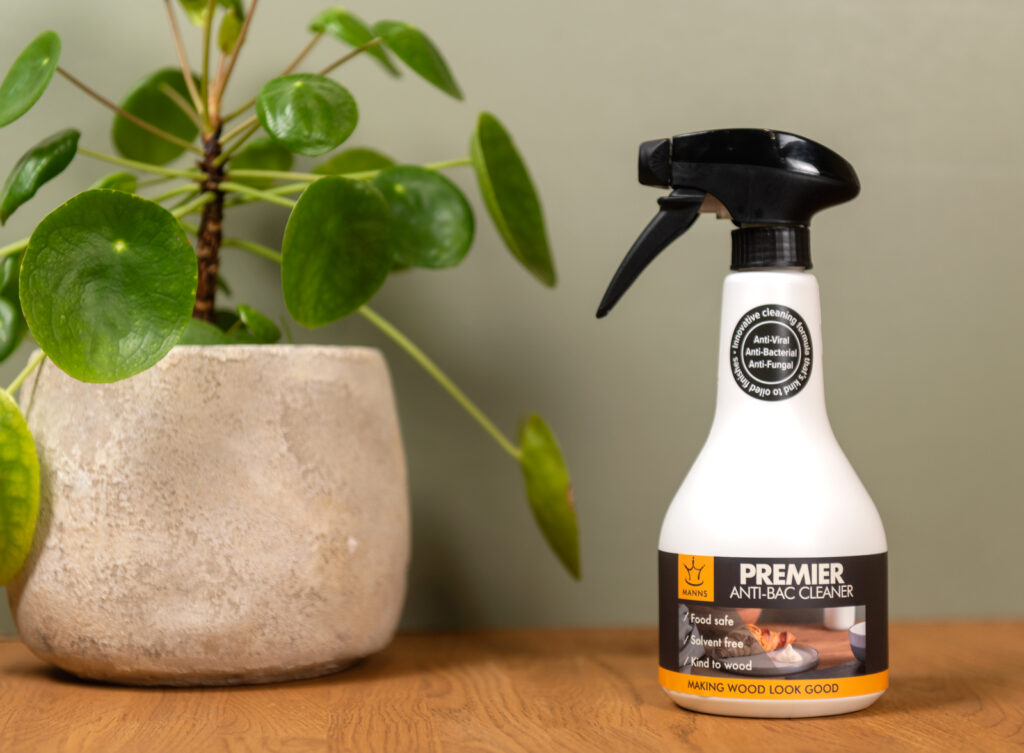 The Manns cleaner is also available in a convenient, spray bottle. It can be refilled using the Manns Premier Anti-Bac Cleaner, reducing plastic waste over time. Ultimately, this is a product good for your home and for the planet. 
Manns Premier Anti-Bac Cleaner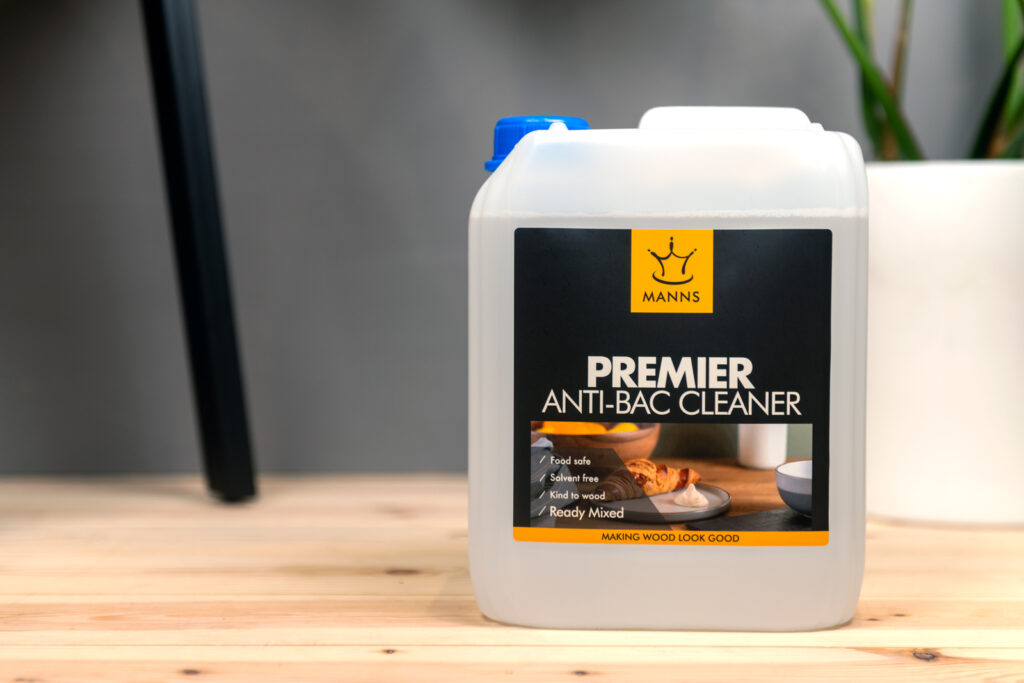 This anti-bac disinfectant is lightly scented and supplied in a handy, 5L refill bottle. It's also free of bleach, solvents and alcohol. It offers protection from bacteria, fungus and viruses, qualities particularly relevant in the post-pandemic world of today.
Manns Premier Anti-Bac Cleaner offers fantastic coverage and is ideal for use on wooden worktops, floors, furniture and more. It's perfect for use in the home, as well as in commercial settings such as schools, hospitals and more.
Its use in the Home
We recommend using your cleaner as and when you deem fit. In addition, always be sure to do a test area before commencing application.
Before beginning, remove any dirt and loose debris from the surface. You may also need to pre-clean particularly soiled surfaces before continuing. For cleaning floors, we suggest the use of a mop as your applicator. For other surfaces, a damp cloth is a perfect tool for getting the job done.
For heavily stained surfaces, we always recommend applying your cleaner and leaving it to soak for two minutes. Always be sure to allow your surface to properly dry before use and be sure not to allow any puddles to form during application.