If you've been considering using a decking oil on your dreary looking decking and are looking for a few tips on how to give it that revitalised look, James' video on how to clean and oil your decking has all the answers.
Preparation Stage
The preparation stage is undoubtedly the most vital part to this process, without it, your decking won't look as good as new and the oil won't offer much protection.
Ronseal Decking Cleaner and Reviver
After giving your decking a thorough clean with a stiff broom, clearing all debris from within the fine grains of your decking, pour on Ronseal's Decking Cleaner and Reviver.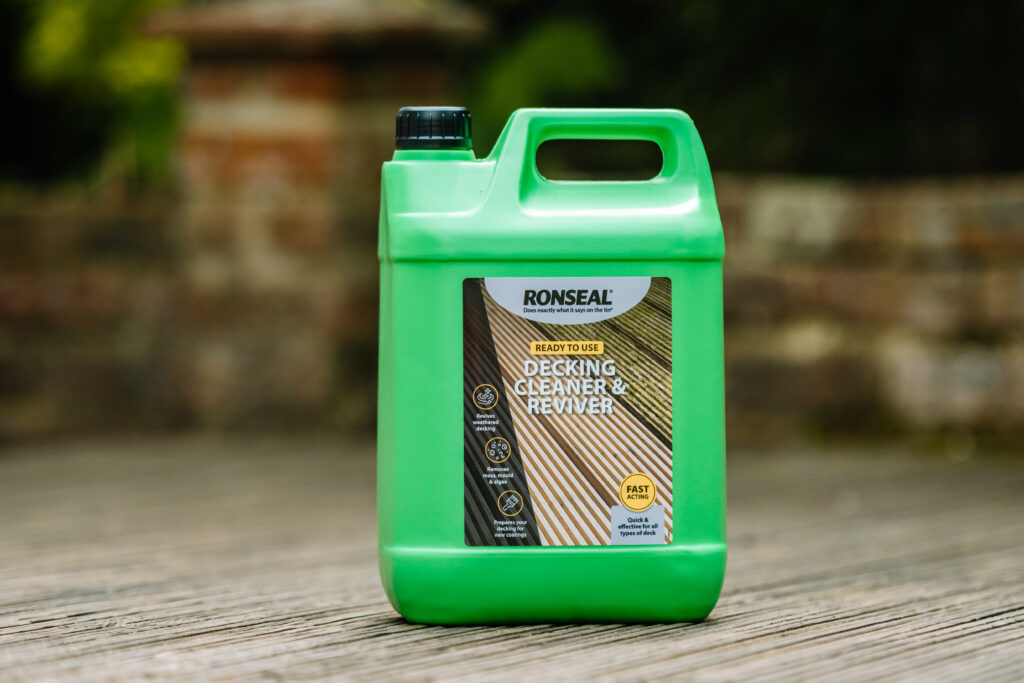 This product is perfect for breathing life into any neglected decking and will help get your timber back on track to looking as good as new; this formula targets any moss, mould and algae on the surface of your decking.
Use your broom again to work the cleaner deeper into the timber, after 15 minutes give it a thorough jet wash (or hose down) so your decking is ready for the next cleaning stage.
If you are jet washing your decking, be careful as it can take a lot longer to dry as the power of the jet sinks deeper into the decking – it can also damage your timber if you're too close to the wood.
Osmo Wood Reviver Power Gel
The best way to give your decking a real deep clean if it's looking really rough, is by using Osmo's Wood Reviver Power Gel (6609).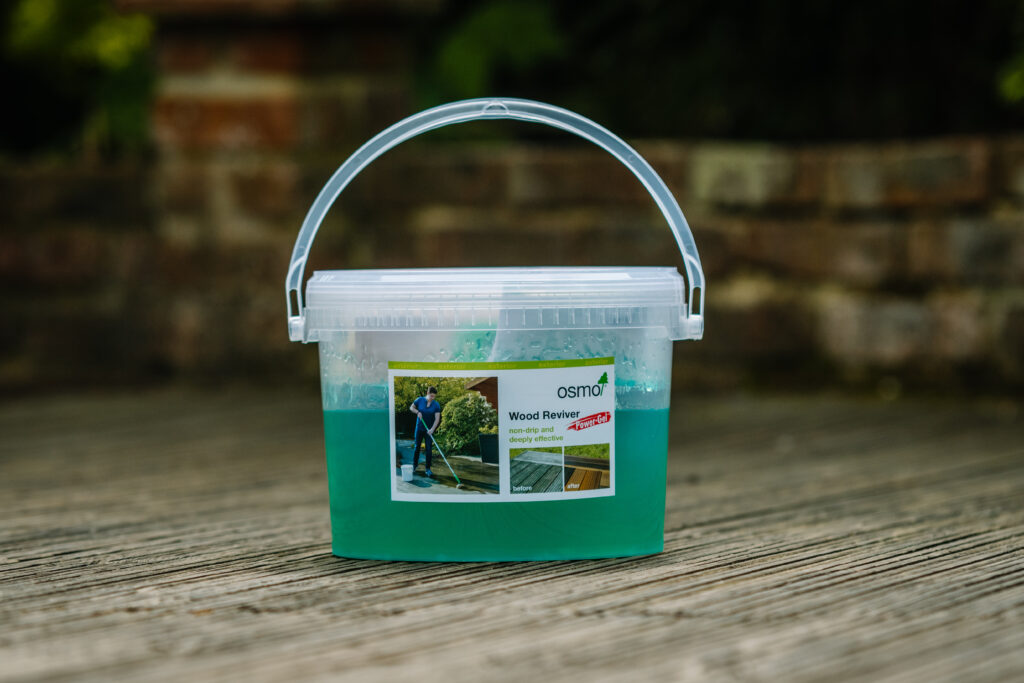 This formula specialises in restoring the natural look of decking that has suffered from greying affects by the sun, bringing that natural tone back to your timber.Apply the reviver with the Osmo Deck Cleaning Brush, making sure you've covered the whole decking. Once done, leave for 20 minutes to dry, then rinse off with your hose and you're well over halfway there and ready to move onto your oil. Just be mindful of the fact that is can take 24-48 hours for the natural colour of the wood to return after rinsing off, this reviver just needs time to work its magic.
Decking Oil Application
Using Woodleys Exterior Block Brush or Manns 147 Natural Decking Brush, apply a small amount of Manns Premier UV Decking Oil in a discrete area of your decking as a test area – this is to make sure it's the right colour and oil for you.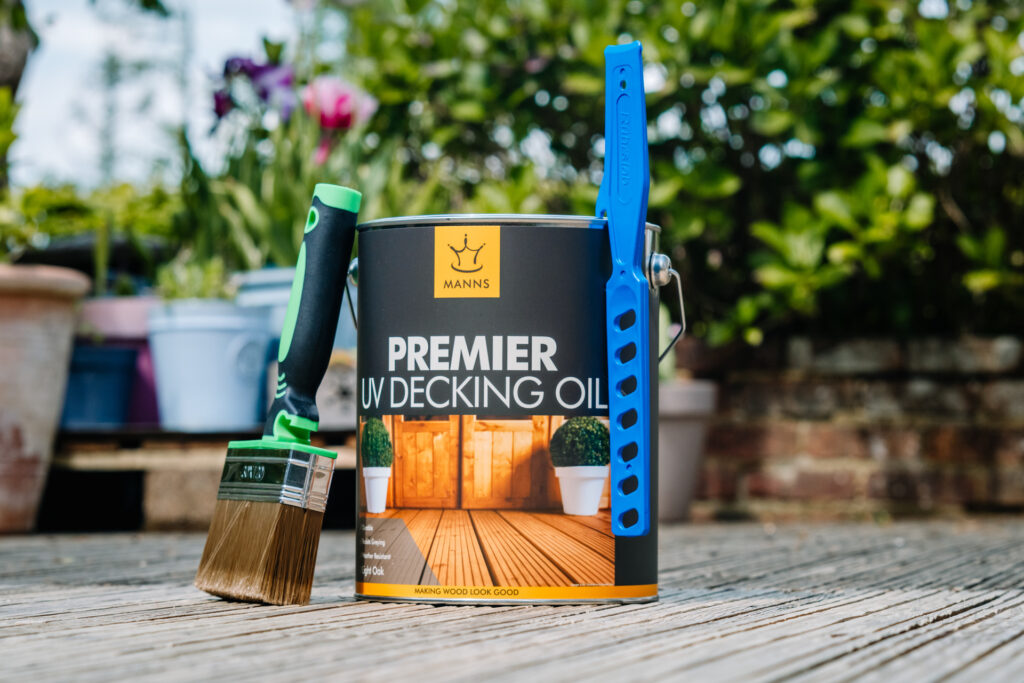 After you're happy with the test area, it's time to crack on with the rest of the decking. Apply your oil with one of the brushes, once dried (approximately 12 hours), start on your second coat.
After you've applied the second coat and it's fully dried, you're now protected from mother nature taking another strike at your timber for a couple years and some fantastic looking decking.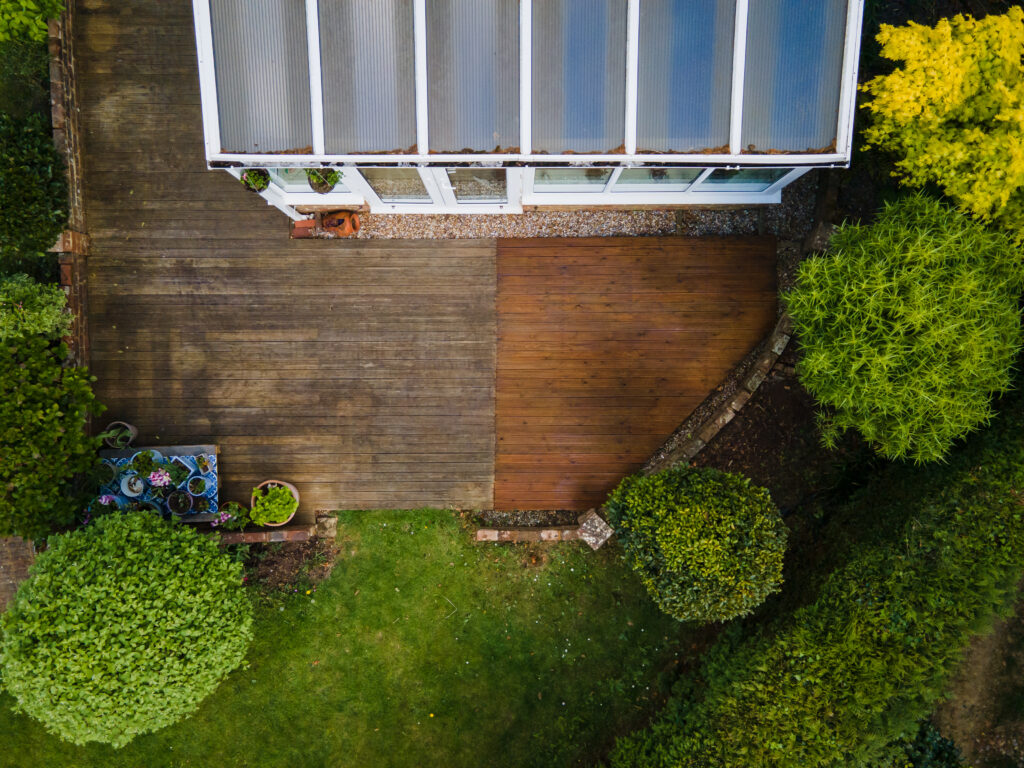 Expert Tip
"If you want to avoid wastage, use the Wood Finishes Direct Calculator to work out just how much you need."
Need some Help?
We hope you found this article informative and helpful. If there is any specific products or projects you'd like more information on, please don't hesitate to contact our experts at wood@finishes.direct or on 01303 213838.