It's easy to jump to conclusions and want to replace your grey, UV-damaged fence panels after the turbulent seasons have made a mockery of your garden.
But if your back-garden timber has resisted crashing down into your neighbour's pond during some of our most aggressive winter months and just been bleached during the UK's hottest day on record instead – then this cost-effective wood reviver guide is perfect for you!
Here's what you'll need:
Brush with decorator's pot
Stiff brush to work the reviver into the fence
Water and bucket
Not sure how much of the miracle-working wood reviver you need? Use our free-to-use calculator.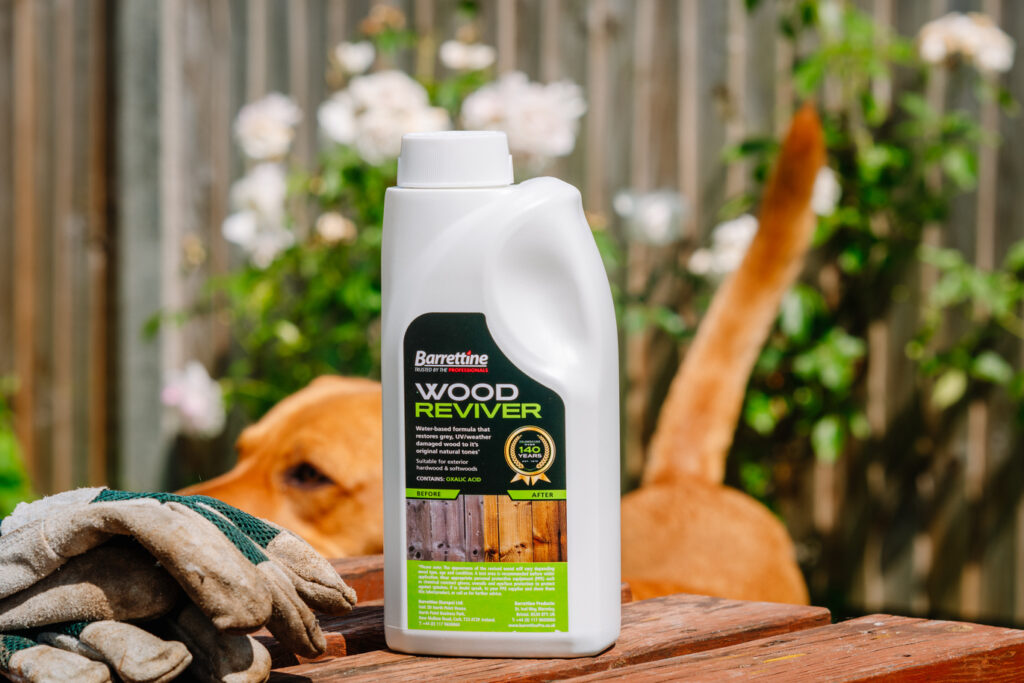 Step-By-Step Guide
Step 1 – Plants
Cover all plants to avoid them from getting damaged by the wood reviver.
Step 2 – Hose Down
Give your fence a good rinse with the hose and avoid using a jet wash.
Step 3 – Get Ready
Give the wood reviver a good shake, decant the formula into a director's pot or paint tray, put your gloves on and any other protective equipment you feel is necessary.
Step 4 – Application
Apply the fence restoring formula generously with a brush or roller to your fence panel.
Step 5 – Scrub
Now scrub the wood reviver into the fence using a wet stiff brush. We recommend having a bucket by your side so you can dip the brush into the bucket frequently.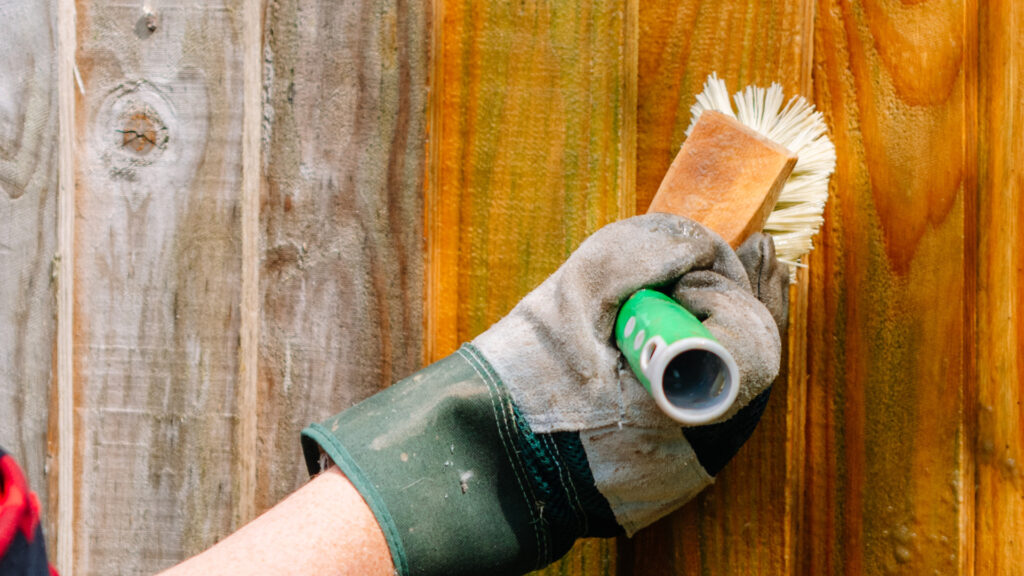 For large areas, work in 2m² sections to avoid the reviver drying before rinsing, if you notice the section you're working on is drying, give it a quick rinse with the hose.
Once complete, leave it for 20 minutes to dry.
Step 6 – Scrub again!
Rinse off with a hose, scrub again with the stiff brush and leave for 24 hours to dry.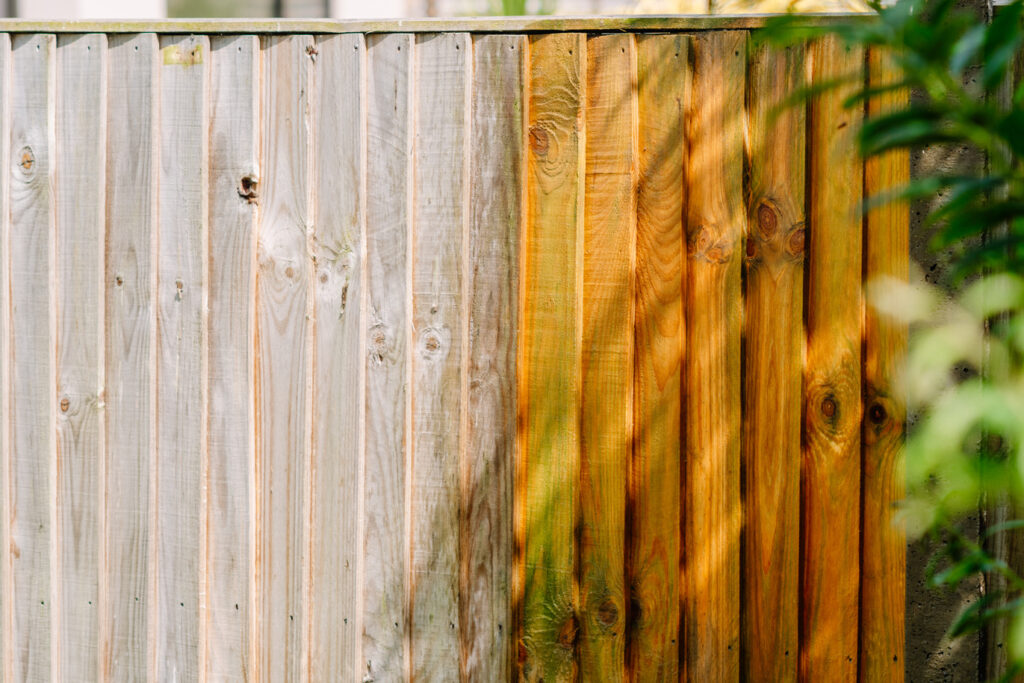 Step 7 – Chosen coat
Now it's time to get that all important preserver and/or topcoat on, not only have a protected fence, but a stylish one too.
Any questions?
Not sure if you should stain or paint your fence now? Read our article Should I Paint or Stain a Fence?
Or if you just need some more help and advice, give our woodcare experts a call on 01303 477527.