Fans of the Channel 4 series 'George Clarke's Old House, New Home' would have seen the transformation of a beautiful period property, located in Margate, on Thursday the 25th of July. This episode was typical of the programme that follows the amazing transformations of rather ordinary looking old houses into amazing new homes. For us at Wood Finishes Direct, this programme, the last in the current season was special.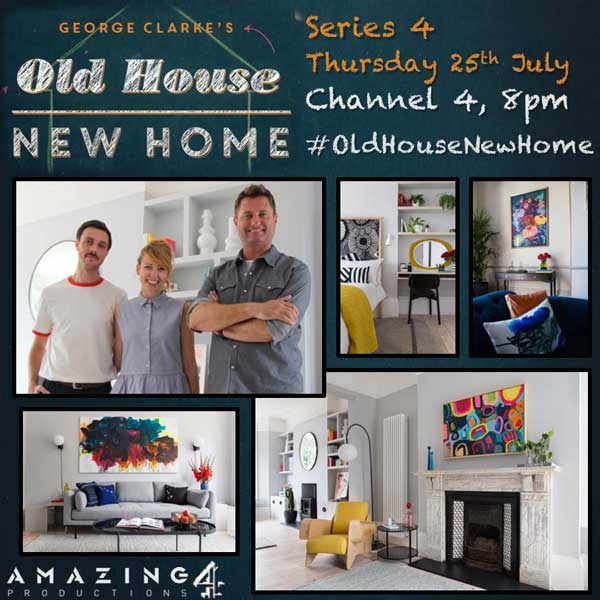 Why was this episode special?
The homeowners of the Margate property featured in the programme asked for our help in supplying what they needed to make-over their 4 bedroom, turn of the century, Victorian semi. In conjunction with the programme producers, we were of course delighted to help.
Part of the restoration project was to renovate and restore the original Victorian pine floors. The owners wanted a subtle whitewash finish that would show off the floorboards without them turning golden. This was achieved using a combination of Osmo 3111 and 3040 wood oils.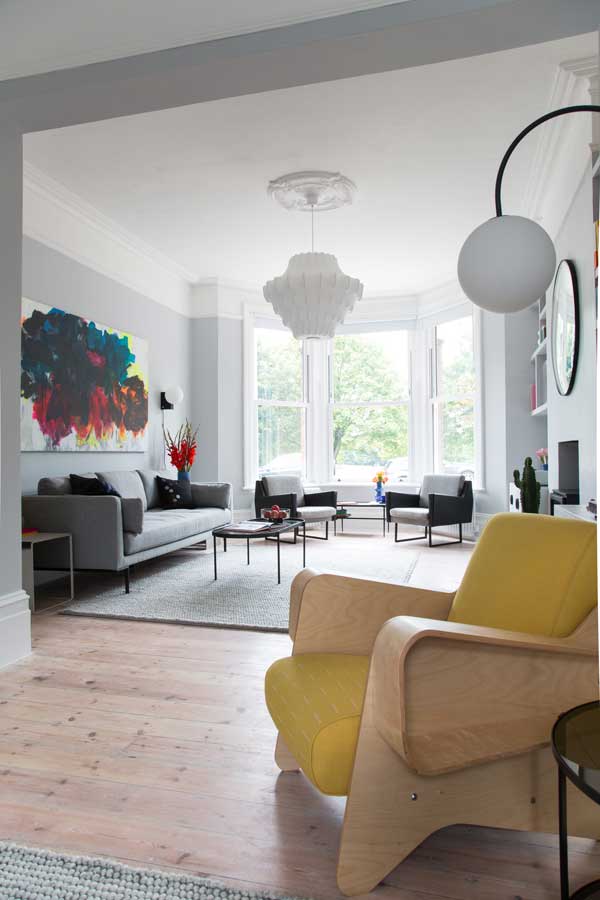 Which Osmo oils were used?
Once sanded, the floors were oiled using 1 thin coat of Osmo Wood Wax Finish Transparent 3111. This oil is ideal for wooden floors made from light coloured timbers and especially pine. The small amount of white pigment in the oil gives a subtle whitewash effect that helps to counteract the natural warm, golden colour that pine tends to go when treated with clear wood oils or varnishes.
Once fully dry, the floor was oiled a second time with 1 thin coat of Osmo Polyx Oil Tints 3040. This oil also contains a small amount of white pigment but less than the Osmo Wood Wax Finish Transparent 3111. It is also more durable and very easy to maintain.
The finished project
The newly sanded and finished floors now seamlessly stitch the entrance hallway together with the newly opened-up living space downstairs.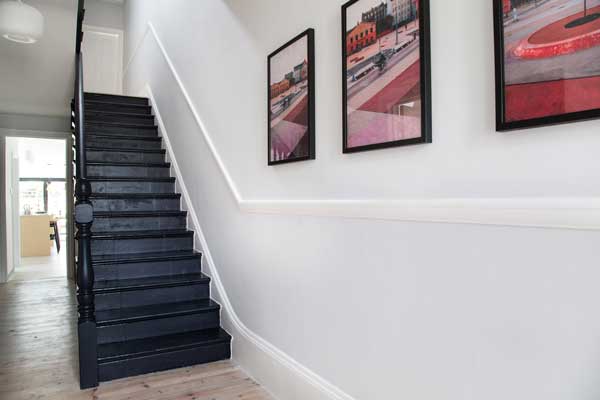 George Clark described the transformation as "big, bold, brave and beautiful", saying that simple design moves and hard work had transformed the drab and dreary into a light, bright environment that shows off many of the properties historic features.
To learn more about this project and see the transformation firsthand, head over to channel4.com and watch Episode 6, Series 4 of George Clarke's Old House, New Home for yourself.
If you've been inspired by this or any other project and need help picking the right floor finishes, feel free to contact our resident wood finishing experts who are always on hand to offer free project and product advice. Alternatively, see our floor finishes FAQ page which covers many of the most commonly asked questions about floor finishes.
We love to see before, during and after photos of any wood finishing project. If you would like to share your floor finishing pictures with us and our followers, send us some photos or share on our Facebook, Twitter, Pinterest or Instagram pages.
*None of the products or services included in the programme are endorsed personally or professionally by either George Clarke, Amazing Productions or Channel 4. All product selection is made by the relevant home owners based on their professional/family requirements.
Show photography by Daniela Exley – www.danielaexley.com