Garden design trends are always a compelling movement to keep an eye on, which rings true for this year more so than any other. Exterior design provides an introspective glimpse into current cultural influences, intriguingly conveying aspects of the past, the present and, on occasion, the future.
These trends have a new and reexamined importance this year. Under the influence of months of isolated frustration, garden lovers have sprung into a new season, donning their creative caps with a headlong sense of purpose. So what exterior design trends can we expect to see this summer? And which of our high-quality products can aid and protect the aesthetic, should you seek their influence.
The Fifth Room
The multi-dimensional potential of the garden has allowed for a rising trend of revisioned living spaces, such as relaxation zones, outdoor dining and children's playrooms. Gardens are quickly transitioning into the social hub of the household, a free-roaming space to entertain friends and family.
Ultimately, the need for the relaxing atmosphere of the outside world has seen a softening of the distinction between inside and out. In consideration, it's feasible to suggest that the garden is quickly becoming the ceremonial "fifth room" of the house.
Experimental Use of Wood
It's justified to say our zest for life and our sense of creativity has been somewhat stagnated during those long winter months in lockdown. What it revealed, however, is our ability to adapt and make the most of what we were given. The Interior Design Trends of 2021 were a strong signifier of this.
Now that the gates have opened, so to speak, a new garden season offers much in the way of release. You can expect to see exterior projects reimagined in quirky and unique ways this year. Examples could include the experimental use of garden furniture, or installing a homemade bar.
To aid and protect these imaginative projects, we suggest Fiddes Exterior High Build Wood Oil. This protective wood oil is ideal for exterior projects and is tough, durable and resistant to weathering. Moreover, it contains UV filters to ensure the aesthetic of your project remains true to your vision. 
Painted Brick
Exposed brick can often bring a rustic, distinctive tone to a garden. Whether used as a predominant feature or as a more understated addition, brick can offer character and an intriguing contribution to an overall aesthetic. Expect to see splashes of colour introduced this year as the appeal of painted brick takes shape.
The Garden Shades range of exterior paints by Cuprinol is versatility personified. A wide, eclectic range of colours offers aesthetic beauty, protecting not only wood but stone, terracotta and brick also. Bring your brick features to life with this wonderfully diverse product.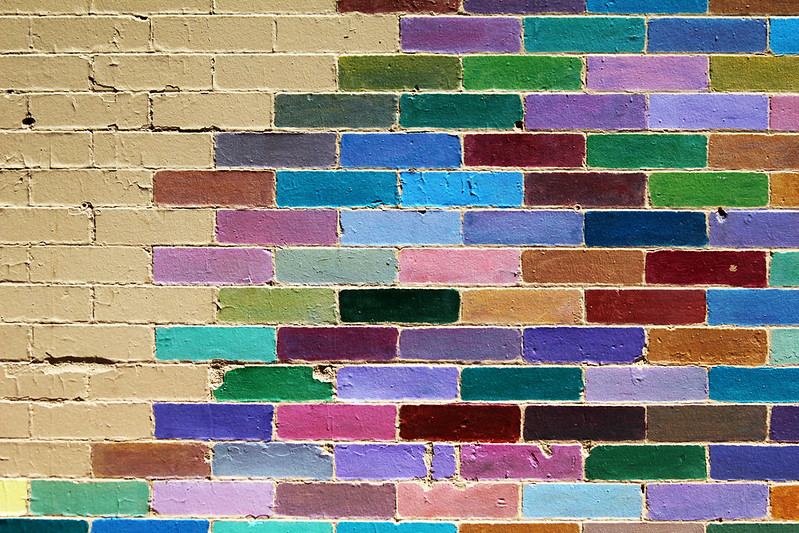 Reuse and Recycle
The value and prestige of sustainability and conscious practices have erupted in recent years. Those considerations and methods are now very much present in interior and exterior design.
Recycled materials offer an ideal alternative for establishing a vintage tone in the garden that brings with it a real, authentic identity. Reclaimed wood can often be used to create unorthodox pieces that contribute towards a novel sense of design. Examples include railway sleepers, alternative tables and shelving units.
Read our blog on eco-friendly garden practices for more insight on how to approach the theme in your garden.
The Exterior Home Office
Trends data from Google has shown a marked increase in search results for shed and exterior offices over the last year. Beginning in summer 2020, you can expect the trend to surge once more in 2021, as we continue to work from home during the pandemic.
Whether bought as a pre-installed, bespoke model or assembled from scratch, home offices offer a relaxing space to detach yourself from the more monotonous aspects of working from home.
The permanent, fixed position of an exterior home office means it will likely be subject to sun damage and weathering. Fortunately, Osmo UV Protection Oil is designed specifically to tackle this issue. Factor 12 UV filters protect the wood from discolouring, whilst its application will also prevent timber warping and splitting. 
Need help with your exterior design project?
Contact our team
of resident experts who are always on hand to help with project advice and product recommendations. Alternatively, see our
FAQ page
which covers many of the most commonly asked questions.
We love to see before, during and after photos of any wood finishing project. If you would like to share your project pictures with us and our followers, you can either send us some photos or share on our Facebook, Twitter, Pinterest or Instagram pages.
Other great blogs that disucss exterior design projects