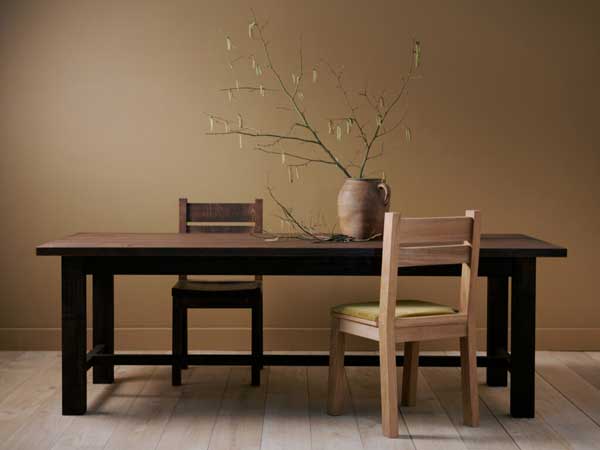 Every household has something to say about the people that live within it. Evidence of their history, their tastes and their personalities are dotted here, there and everywhere. Commodities, both precious and otherwise, are the result of choices that are individual to the family. Arguably, it's furniture that conveys that notion more proudly than all.
In modern times, the rise of fast furniture chains has threatened to once again diminish the artisan furniture maker, attributing to a host of environmental and ethical issues along the way. With a variety of affordable styles and aesthetics to choose from, they offer a lot for the modern homeowner. But what they sacrifice along the way is ultimately what shines about artisan furniture.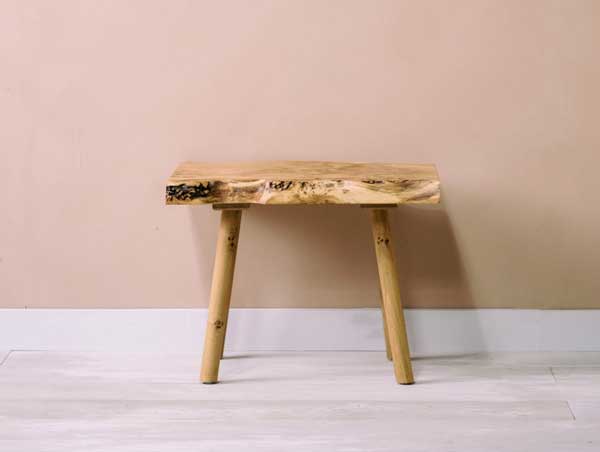 Pros:
First and foremost, artisan-made furniture harbours a sense of unrivalled character and class. Like a finely tailored suit, these are passion projects that require a high level of skill and craftsmanship. Essentially, you get what paid for. Real quality takes time, and time invariably costs money.
You also have the option to choose from a variety of finishes and materials, depending on your preference. That finish can be reapplied in its lifetime on multiple occasions if necessary, allowing for a sense of graceful ageing, as well as further ensuring its durability. In short, these pieces are built for longevity, often being ceremoniously handed down to children or grandchildren once they come of age and leave the family nest.
Those prepared to invest in quality furniture are aware of its multi-dimensional significance in a household. From start to finish, its conception is entirely individual to the owner and goes onto elicit an altogether subjective emotional response.
In terms of space, aesthetic and dimensions, these pieces are tailored to suit your needs. It's a work of art that's come to life via a vision of all of those variables. There's a lot of personal weight that comes with that, something that is simply non-distinct in the competitor of fast furniture.
A sometimes understated quality of artisan-made furniture is its efforts towards sustainability. Unlike the replaceable, waste inducing nature of fast furniture, they're made with an awareness and a dedication to eco-conscious design, using materials that have been sourced responsibly. Furthermore, their manufacturing sacrifices little in the way of waste emissions.
Cons:
While representative of its high quality, the larger price tag is a con for some modern homeowners. With bills and a mortgage or rent to pay for, furniture as a precious commodity is often sacrificed for the affordability of fast furniture. Its quick installation process is also advantageous to many, as opposed to the more in-depth process behind artisan furniture.
From conception to final product, this very necessary process can also be very time-consuming. As mentioned, quality takes time but allowing for that need for patience that comes as result, isn't necessarily a luxury afforded to all. Therefore, people turn to fast furniture because of its practicality in the modern world.
There's also a chance that you'll be dissatisfied with the final product. There's no immediate choice or visual representation there in front of you, so the buyer becomes heavily reliant on the artisan and the vision he'll bring to life. That sense of trust can sometimes be a bridge too far for some.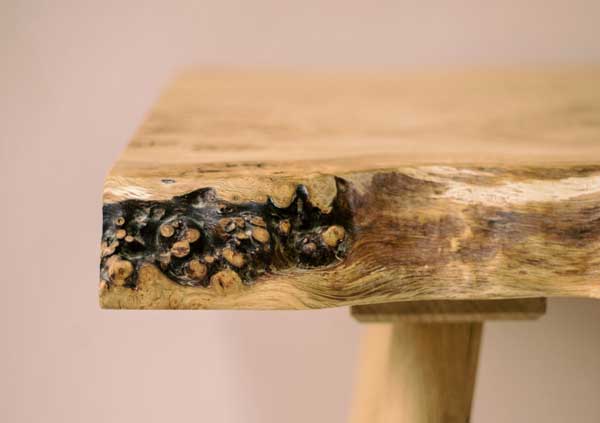 What we have here is a list of resounding pros and qualities that attest to the superiority of artisan-made furniture. The only conceivable downsides are price, time and function. Really, it comes down to what you prioritise about a piece of furniture. Practicality or aesthetic? Is it a short term fix or a long term investment? Therein lies your answer.
One thing to always consider, however, is the impact your choice has on the environment. Artisan made furniture is indicative of a step in the right direction, where conscious design and sustainability are at the forefront.
Need help with your artisan made furniture?
Contact our team of resident experts who are always on hand to help with project advice and product recommendations. Alternatively, see our FAQ page which covers many of the most commonly asked questions.
We love to see before, during and after photos of any wood finishing project. If you would like to share your project pictures with us and our followers, you can either send us some photos or share on our Facebook, Twitter, Pinterest or Instagram pages.
Other great blogs that discuss furniture