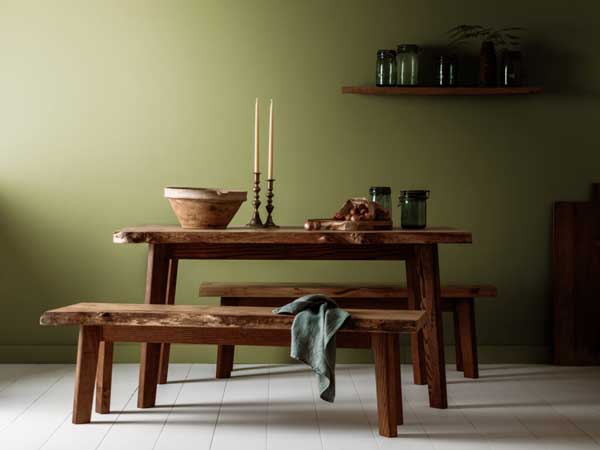 The term "artisan" originates back in the middle ages. Borrowed from the French, the term was given to those who worked in a skilled trade; making pieces or providing certain services. Owners of such businesses were known as "masters", while those lower in standing were known as "journeymen" or "apprentices".
What they made could be either functional or simply decorative, and furniture was a leading commission among them. Furniture as we know it has roots as far back as Ancient Egypt and Mesopotamia. As opposed to the simple furniture of the working-class Egyptians, the rich and powerful commissioned pieces with elegant gold intricacies, symbolic of their wealth. These were later buried with them in the tombs of the pharaohs.
As the centuries past, trends in furniture evolved alongside societies, access to materials and technological advancements. The middle ages gave rise to distinctive wooden carved furniture, often in a rather dull aesthetic, conveying the general melancholy of the time. The designs of the Jacobean era were more subtle and sturdy, usually with a dark finish applied. Forms becoming lower and more rectangular and the degree of style would correlate with the fluctuating wealth of the period. The Georgian era then became known for its rapid development of design. It's recognised as the golden age of the "master cabinet maker", with highly finished and sophisticated designs evident in their work.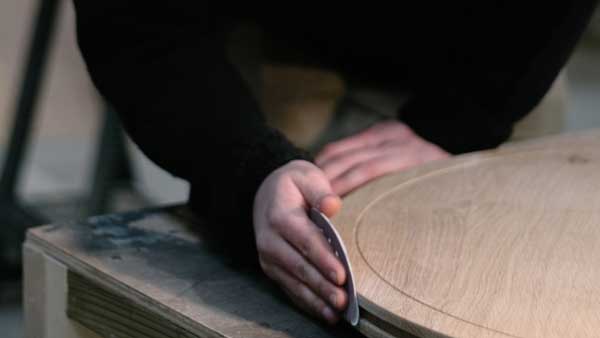 This trend of periodic development continued up until the industrial revolution, where the arrival of mass production effectively signalled the demise of the individual craftsmen. An influx of imitation or "revival" styles of the past were easy and inexpensive to manufacture as technology blossomed throughout the era.
This form of production would continue until the late 19th and early 20th century. A rising appreciation of cross-cultural aesthetics saw the birth of a great diversity of styles, such as art nouveau and art deco furniture, both originating in Paris. Following World War 2, these styles would eventually influence the postmodern style of furniture, which experimented with new materials, such as moulded and laminated plywood. The blending of art and design was considered a radical innovation, effectively embracing the present and looking to the future of design. A clear contrast to the revival styles that came before.
In many ways, present-day furniture priorities function and purpose. "Fast furniture" chains, such as one leading furniture and household based company, embody the Scandinavian approach to design that favours neutral colour palettes and a clean, simple aesthetic. However, the major draw of "fast furniture" lies in its ability to manufacture a variety of styles and designs cheaply and efficiently.
But it comes at a price. Mass-production of fast furniture is characterised by non-distinction and a lack of individual character or appreciation for craftsmanship. Consequently, it offers very little for the buyer, save for short term purpose and general practicality. Moreover, this method of manufacturing will often sacrifice quality and stability as a result of high demand and a need for profit.
In short, fast furniture is hugely unsustainable. According to the Environmental Protection Agency, 12 million tonnes of furniture is thrown out each year in America alone. Additionally, thanks to the diversity of materials used in modern furniture, only a small percentage is actually recycled, the rest ends up in landfills across the world. This, combined with the production itself, also contributes to a large influx of shipping emissions. It's environmental issues transcend to ethical issues in the form of overseas manufacturing, where companies pay their workers significantly lower wages and are subject to unfair, often unsafe working conditions.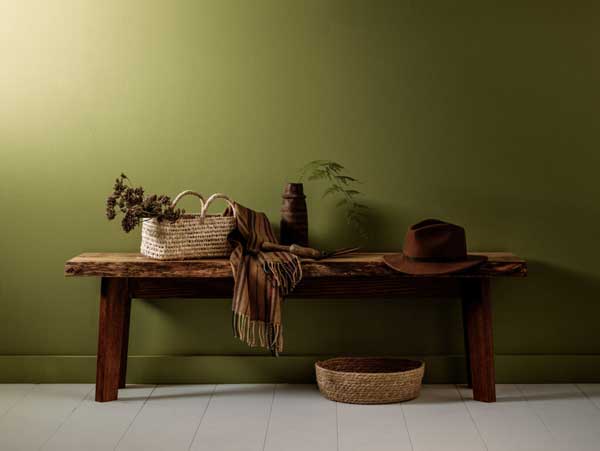 All this stands in great contrast to the many defining qualities of artisan-made furniture in the modern world. This high skill level of craftsmanship comprises a sense of class and character that is simply lacking in the market of fast furniture. These artisans know the value of the materials and what they are working to create. During their process, they will pour time and genuine care into their work, while many prioritise the creation of bespoke furniture, uniquely crafted and tailored to suit their client's tastes and personality.
This style of design is a throwback to what furniture represented before the rise of mass production. A high degree of flair and creativity came hand in hand with quality craftsmanship that was built to last for generations, handed down through families. These pieces were part and parcel of our livelihoods and the sense of disposition we hoped to convey from our households. Ultimately, we placed immense personal significance on them because they were built with such importance in mind.
In today's world of changing environmental attitudes, handcrafted furniture such as this promotes a vastly superior sense of sustainability. Its quality provides durable and long-lasting characteristics that forgo the modern tendency to scrap and replace. Artisans are conscious of their choice of materials and harbour a passion for their environment, personified in their approach to eco-conscious design and manufacturing.
Need help with your home furniture?
For more information about wood furniture finishes and their uses, contact our team of resident experts who are always on hand to help with project advice and product recommendations. Alternatively, see our furniture finishes FAQ page which covers many of the most commonly asked questions about wood preservers.
We love to see before, during and after photos of any wood finishing project. If you would like to share your project pictures with us and our followers, you can either send us some photos or share on our Facebook, Twitter, Pinterest or Instagram pages.
Other great blogs that discuss furniture related topics