We recently took a look at which wood finishing brands our customers search for most. Osmo is one of the most popular brands. In fact their products are so popular we thought it would be useful to take a look at Osmo, who they are, what they do and how they do it.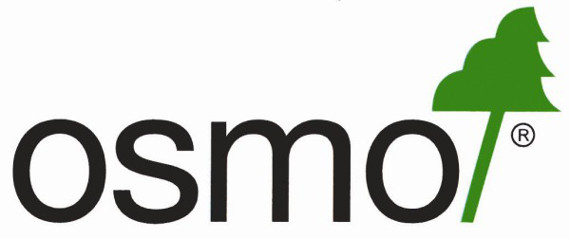 As it turns out, the company is much more than a producer of excellent products. They're environmentally conscious, dedicated to corporate social responsibility and committed to working in the most ethical way possible, to everyone's benefit. In short they meet all the requirements of a contemporary organisation that's fully aware of its impact on people and the world we live in. Nice!
As you'd expect from such a wonderfully 'right on' company, their philosophy supports all this good stuff, namely: "Wood is a natural material, kept healthy and durable by nature; treat it correctly as furniture or flooring and it can be enjoyed for decades to come."
Find out all about Osmo wood finishes
Osmo is one of the most popular manufacturers of contemporary wood products in the world. Their product range keeps wood of all types looking good in almost every circumstance, indoors and outdoors. And they do it in a remarkably natural and environmentally friendly way.
Renewable, natural, environmentally responsible
All Osmo wood finishing products are based on renewable, natural vegetable oils, renowned for their deep penetration and ability to keep wood healthy and flexible, preventing it from becoming dry and brittle. And they're all safe for humans, animals and plants.
The natural colour pigments Osmo uses are all food-safe too, and if they need to use solvents they use the smallest possible amounts of clean, odour-free petroleum spirit, directly in line with EU recommendations. They're constantly innovating too, on track to create a range of wood finish products which are completely solvent-free. Watch this space…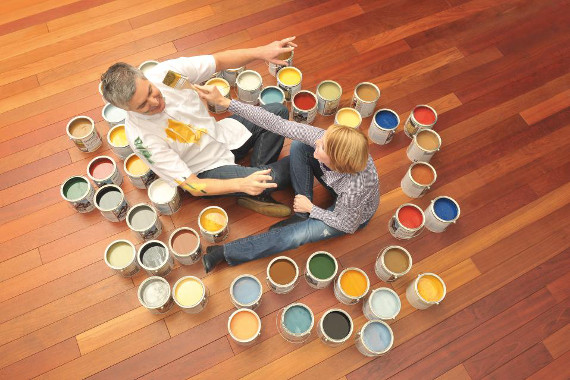 Better still, Osmo insists on natural oils including sunflower, soya, linseed and thistle oils and only uses natural hard waxes like carnauba and candelilla in its finishes. Any inorganic pigments, for example those used in Osmo Color, come from perfectly natural ores, which are carefully cleaned and purified until the only thing left is the pure mineral element itself.
Meeting strict wood finish safety and quality standards
Osmo products are all manufactured to V.O.C regulations, DIN EN ISO 9001:2000, a respected quality management measurement system, and to 14001, a classification covering environmental management systems. As such they're proven to be a responsible manufacturer of wood finishes, dedicated to meeting all the complex ecological and economical challenges the human race currently faces.
In fact the emissions at their production facility are so low they've been able to operate outside the emissions laws since 1998, an extraordinary achievement in a world where many manufacturers are still nowhere near being as eco-friendly as they could be.
Effectiveness plus aesthetics
Because the ingredients they use let the wood breathe, Osmo products let moisture evaporate. At the same time the surface, after treatment, is impressively water resistant, so you get the best of both worlds. You can wipe water off the surface indoors and outdoors, it simply evaporates away. As a result, wood treated with Osmo products needs very little maintenance, sometimes none at all.
Effectiveness is vital. But aesthetics are just as important. As well as protecting wood to a remarkable degree, Osmo's natural wood finishes deliver a broad variety of attractive appearances. In fact the choice of colours and shades is more or less infinite, from subtle and natural right through to dramatic and vivid.
Whether you want to enhance the wood's attractive grain, retain a natural look or just want your wood to last and last, there's the perfect Osmo product. At the same time, because they don't cater to the mass market they're free to spend more time, effort and energy perfecting their products, aiming for the highest possible quality and best possible performance.
Doing things the German way
So where does all this dedication to quality, effectiveness and efficiency originate? In Germany, of course, the 'greenest' nation in Europe and renowned for being perfectionist. While we sometimes joke about German efficiency, in reality we envy it!
Their head office is in Warendorf and the manufacturing facility is in Münster. But there's also a UK branch in Aylesbury as well as more than 3000 specialist dealers who distribute Osmo products internationally, including us, Wood Finishes Direct, the biggest distributor of Osmo products in the UK. You'll also find Osmo products at Travis Perkins, Jewsons, Brewers, Crown Paints and Dulux Decorating Centres.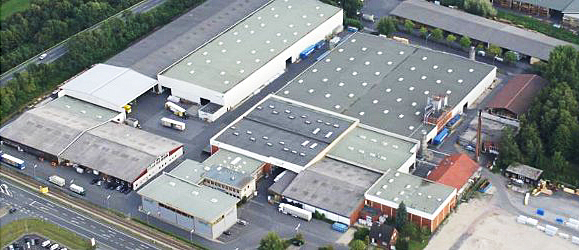 Thanks to its 250 dedicated staff, Osmo's products are indeed enviable, as close to perfect as it gets if not perfection itself. Even if you're a rank DIY beginner, with their help you'll achieve a really good wood finish.
Branching out – Much more than wood finishes
These days Osmo makes much more than top notch wood finishing products. They've branched out into related products like wood floors, wall and ceiling profiles, laminated wood, natural timber cladding, garden decking, summerhouses, screens and fences, all using wood carefully chosen to specific quality criteria.
The wood they use to create their innovative product lines supports sustainable forestry and they always ensure the origin of the wood can be proven. They've even won FSC certification for some of their products, a real feat. And there's more. The Ethical Company Organisation has also given Osmo UK Ethical Accreditation for an impressively broad range of eco-friendly products.
Which are our best-selling Osmo products?
Osmo Polyx Oil is an obvious winner, snapped up by people all over Britain whether they're professionals or DIYers. And Osmo Top Oil is another high scorer that simply flies off our shelves.
If you'd like to check out the full range, hop over to our Osmo brand page and check out what's available for your next wood finishing project. We're proud to stock 37 Osmo products, many of which come in a wide choice of variants.
Watch Osmo in action on YouTube
It's hard to beat seeing products actually in action. We like these three YouTube videos, all of which demonstrate beautifully why Osmo is so good for wood.
You'll find Peter Parfitt's Osmo Polyx Oil review on YouTube here:
One of the best-loved products used by professional carpenters and shop fitters as well as DIYers on a huge variety of interior wood projects.
Peter Parfitt takes to the small screen again for this video:
This one looks at Osmo's Interior Door Oil and Top Oil as well as their hugely popular exterior Clear and Oak UV products.
And finally, this Peter Parfitt video about Osmo Water Based Wood Fillers:
This one is very useful, revealing how their fabulous oil finishes perform on interior and exterior woodwork as well as showcasing their water-based interior wood filler, a remarkable product that takes stain and, unlike fillers from many manufacturers, can even be machined when dry.
Any questions about Osmo products?
Is there an Osmo product for your next exterior or interior wood project? You can search our site and see, or take the easy route and ask one of our experts over the phone or by email.