Following on from Part 1 of our Decking Guide, in Part 2 Wood Finishes Direct talk about some of the more common problems that can affect decking maintenance. We also take a look at the various types of decking treatments on the market and the differences between them.
Common garden decking problems
Wood blackening happens when fungus forms on the surface of the wood, usually because water has penetrated the wood and reacted with the brown tannin it contains. Different woods have different levels of tannin, but fungal blackening can be removed with a special Mould and Mildew Cleaner.
Greying or Silvering occurs when the wood has been water and sun-damaged, but the effect can be reversed with oxalic acid. There's a great product from Osmo called Wood Reviver Gel, which contains the acid, which helps to restore the natural colour of the wood. Just like magic – it's such a amazing transformation!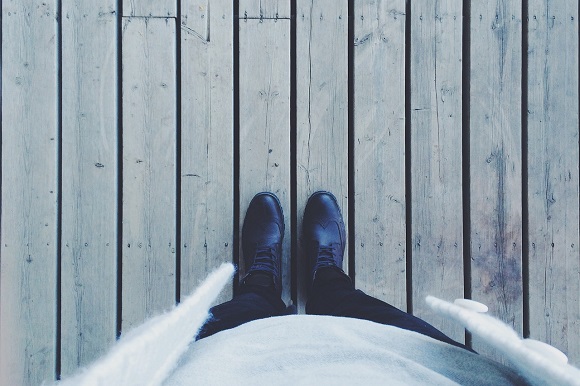 How long does garden decking finish last?
Decking is one of the most difficult areas in a garden to keep in good order. During the year it gets a lot of foot traffic, in all weathers, and it's open to the elements, insects, leaves and mud, all of which can remove the finish a little at a time. When the biggest contributing factor is the weather, life becomes very unpredictable. Which is why it's difficult for manufacturers to give accurate timescales about how long a particular finish will last.
As a general rule, the most exposed parts of your wooden decking suffer the worst weather damage, needing more maintenance and more frequent attention. The bottom area of decking spindles get all dry or go black or grey, suffering more than the top because of running water and gradually wearing the finish off. Decking oil comes into its own here, with the affected areas easily rubbed down with steel wool or sandpaper and repaired seamlessly by treating with fungicidal wash (if required) then using more oil.
Once it's finished, one of the easiest ways to extend the life of your decking is regular sweeping. Other than that, regular use of a specialist decking cleaner will do the trick.
Decking treatment terminology
The wood finishing industry's terminology is full of inconsistencies. Most people don't know that a lacquer and a varnish are the same thing, for example, and pigments are often confused with dyes. So we thought it'd be useful to clear up a few popular misconceptions:
Decking Stains – A normal water-based wood stain is purely a colour, usually a liquid. It doesn't give the wood a sheen or protect it, it just colours the wood, and you need to add a protective finish on top. Decking stain is different. It's more than a colouring liquid, with added protection. But there's more…
Take Ronseal. They're one of Britain's leading suppliers of decking finishes, yet they have two different decking products, both called a stain but both very different.  The product they call Ronseal Decking Stain falls into the sealer category, a paint-like material which does nothing to enhance the grain and over time, will likely start to peel and flake as the product degrades. Their Advanced Decking Stain is far superior and oil-based. In our opinion neither of them are decking stains.
Ronseal Decking Stain is actually a coloured decking treatment
Ronseal Advanced Decking Stain, now discontinued, was actually a coloured decking oil
What is decking oil? – If it's called a decking oil, it is probably exactly that. In our experience it's always a good choice when made by a reputable company like Barrettine or Ronseal.
What is wooden decking treatment? 'Treatment' can mean either an oil or a surface coating. Be sure to find out which to make sure it meets your requirements.
What is a garden decking finish? As above, a 'finish' could mean more or less anything. Proceed with caution.
Next time, in the final part of our complete garden decking treatment guide, we'll take a look at how best to apply decking treatments, plus top tips about decking maintenance and making the most of your beautiful decking all year round.