Raised garden beds are a garden project that presents a wealth of benefits to modern homeowners. With care and attention, they are also known to produce higher quality, organic fruit and vegetables, as well as offering a more hands-on, trouble-free way to grow them.
The goal of a raised garden is to establish a wide, deep space to manage and grow your fruits and vegetables. As an alternative to in-ground gardening, they permit the roots to grow deeper, improve the health of the soil and grant a more stable control over water and weed maintenance.
For those with a lack of space in the garden, they are absolutely ideal. Depending on the size of your raised garden bed and the materials you choose to use, they can also save you some money. In a typical British climate, they can last 10 or more years before the wood needs replacing.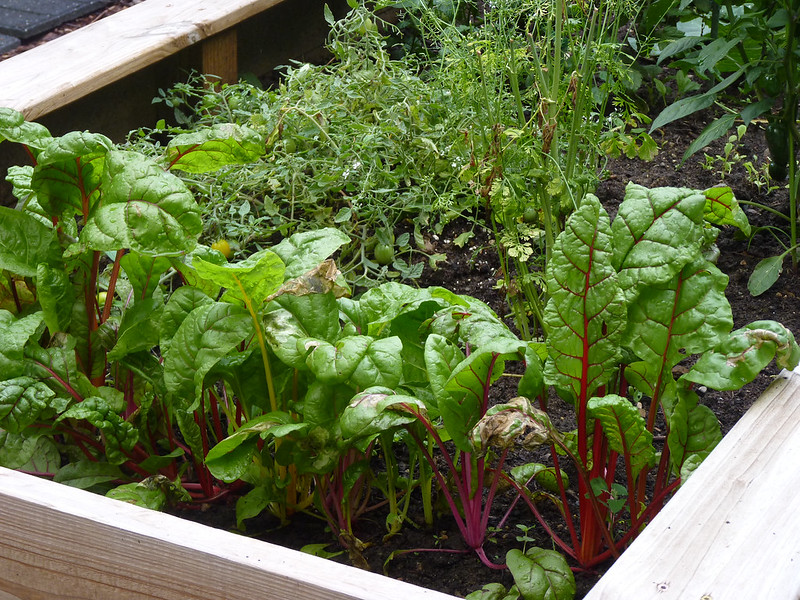 Craft and Design
Raised garden beds are relatively simple to assemble. The size of the lumber you will require will depend entirely on the size of your intended project. Ideally, you will want two longer planks to serve as the length of your garden bed, and two shorter planks at each end to serve as the width. These may well need to be cut down to size beforehand. The corners can then be held together with long construction screws.
If you are placing your frame on a lawn or grass, prepare the area beforehand. Cut the grass short and be sure to remove any weeds. Grass trimmings can be left for natural compost. Once complete, you are ready to place your frames down and fill them with soil.
Once more, check locally for soil suppliers. You could save yourself money by visiting a local nursery or a garden centre. Depending on your preferences, you may well be inclined to utilise a quality garden fertiliser to speed the process along.
It is worth noting that you can also buy pre-assembled raised garden beds online or from local gardening centres. The downside, however, is that you will have less control over the quality of the materials used and the size of the project. It may also end up costing you more.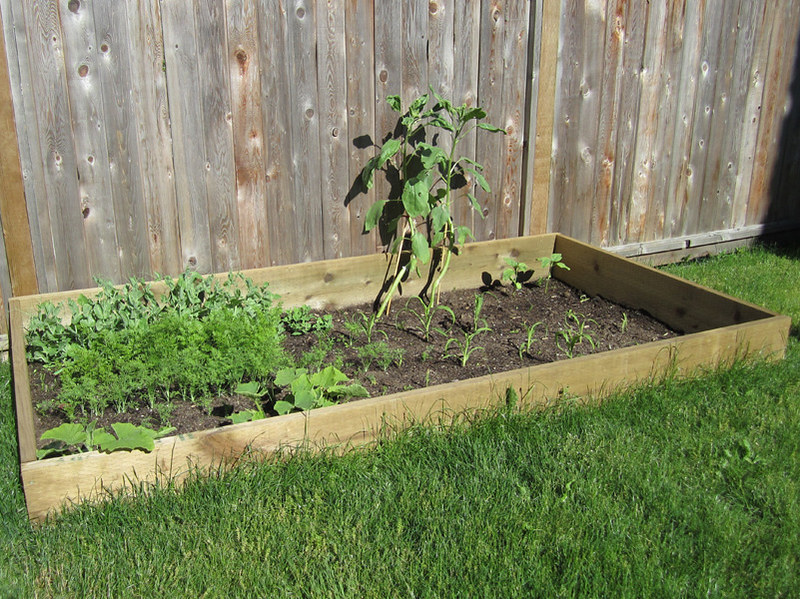 Our Top Tips
Always be sure to fill the bed right to the top with soil, it will naturally become slightly denser and more compact over time as you water the garden.
It's wise to establish the raised garden bed in a space that is relatively level.
Be sure that the space is near a water source, or can be reached by a garden hose.
Ideally, you will want it near the house also. For those with bigger gardens, this will save you time and effort when it comes to transporting your produce to the kitchen.
Consider your environmental and weather conditions. Excessive rain or wind can damage your raised garden bed, as well as the wood supporting it.
Establish your raised garden bed in a space that receives sun and shade.
Which Wood is Best?
Another potential money saver is to again check local suppliers for spare or reclaimed materials. We would also suggest using cedar to build your raised garden bed, as the wood is naturally resistant to rot. It can also moderate its moisture content to suit the environment it's in. Strong hardwoods, such as teak, are also an excellent choice due to their strong durability and moisture resistance. Their quality will invariably cost more, however.
Pressure-treated wood can allow for greater longevity, but it runs the risk of contaminating your soil and produce over time. It also discredits the organic experience you will likely be striving for.
Treatment Products
In a similar fashion, the use of a wood preserver raises its own issues. Many on the market are solvent-based and there's a real concern among gardeners that the preservative can leach out from the wood it's treating and contaminate the soil and produce growing. In short, the use of a preserver, while extending the life of the beds wooden frame, can risk undermining its organic nature.
There are alternatives, however. Buying high-quality timber will certainly add to the longevity of your raised garden bed. Introducing a sheet or another form of separator between the wooden frame and the actual soil bed can also restrict the amount of moisture the wood will come into contact with. This can, in turn, further improve its lifespan.
By the same token, Cuprinol Exterior Wood Preserver is a high-quality, more eco-conscious product that is formulated from a water base and can be used on timber in close proximity to plants. Its use will provide excellent repellency from water, as well as inhibiting wood rot and decay. It is crucial to note, however, that a thorough drying time must be applied before introducing plants to your raised garden bed. 
Additionally, Barrettine Wood Protective Treatment (though solvent-based) is harmless to beneficial insects and plants when dry. Unique, fade-resistant colour pigments also restrict any UV damage to your wooden frame.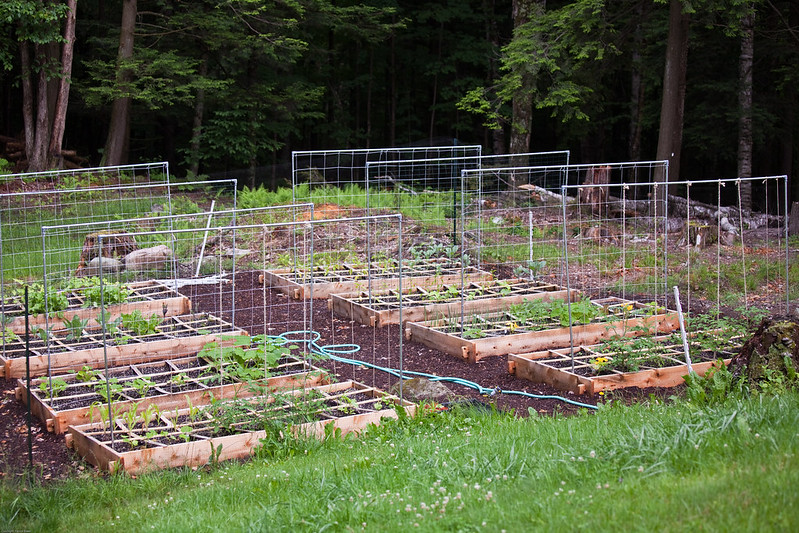 Need help with your raised garden bed project?
For more information about wood preservers and their uses, contact our team of resident experts who are always on hand to help with project advice and product recommendations. Alternatively, see our wood preserver FAQ page which covers many of the most commonly asked questions about wood preservers.
We love to see before, during and after photos of any wood finishing project. If you would like to share your project pictures with us and our followers, you can either send us some photos or share on our Facebook, Twitter, Pinterest or Instagram pages.
Other great blogs that discuss garden projects