Here at Wood Finishes Direct we seem to have a bit of a French theme running at the moment. It was just a couple of months that we introduced Blanchon to our portfolio of wood finishing suppliers and this month it's the turn of Liberon.
Looking after interior and exterior wood since 1912, Liberon was formed when Georges Libéron took over a factory who's clientele was mainly composed of professional gilders and cabinet makers.
Georges Libéron chose to diversify in the maintenance of furniture by launching a new range called the 'blue line'. These water-repellent polish products were awarded at the universal exhibition of Paris in 1900 and patented in 1902. These products were designed to meet the strict antiseptic and parasitical requirements recommended by the hygienists of the time whilst giving a fine finish. Available in paste or in liquid wax, the polishes of the 'blue line' were used in the maintenance of floors and furniture.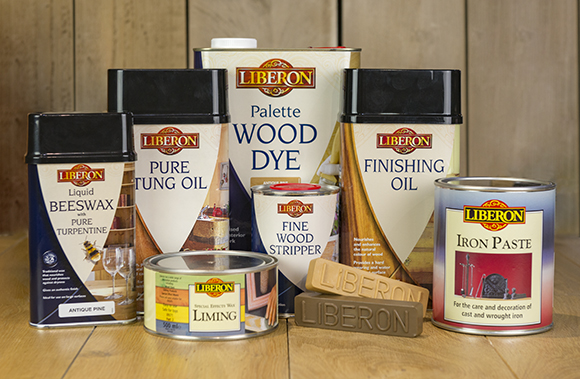 Today, Liberon has grown to be a multinational supplier of wood care and wood finishing products. In addition to their original line up of wax and polish products, the range now includes wood oils, fillers varnishes, glues, wood dyes and cleaners.
Want to know more about Liberon products? Contact our team of resident wood care experts who are on hand to offer free advice on products and their suitability for a range of wood care projects.