The average household door takes its fair share of wear and tear through the years – from dirty fingerprints to shoe scuffs, pet scratches to the wonderful new art created by your kids. A door is one of the first things you see before entering a room, and the last as you leave. If you're selling your house, or readying for a house makeover there's a great little product called Osmo Door oil that offers an ideal solution to protect your interior doors whilst offering a pleasing natural finish.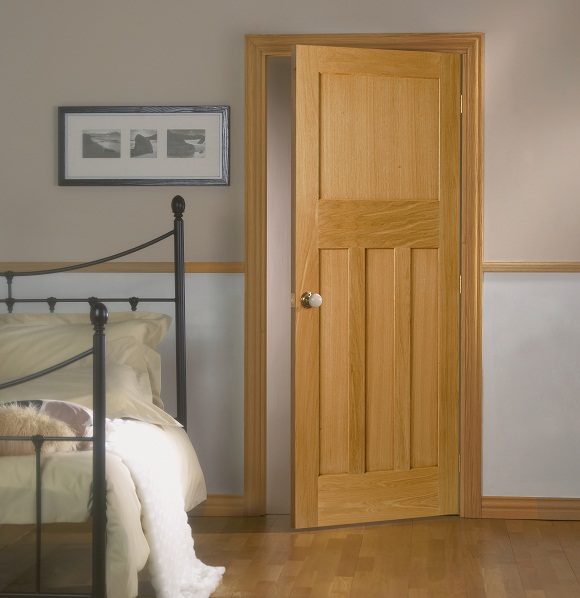 Benefits of Osmo Door Oil
You'll probably find that many old interior doors have been covered by layers of paint, or suffered from the "bright orange glow" from antiquated varnishes used through the 70s, 80s and 90s!. The fashion nowadays is to keep a door looking as fresh and as natural as possible (so we're told anyhow!) so before you start slapping on a varnish, consider that Osmo Door Oil, formulated from a blend of natural waxes and oils, offers these key benefits:-
It's a natural oil helping to reduce shrinkage and warping
It's extremely easy to repair
It offers superior coverage
Hard wearing natural "wood like" finish
Osmo Door oil will not peel or flake
Varnishes by contrast can look plasticy and be problematic if they are scratched or chipped – the only full proof way to repair the damage, is to strip the varnish off and start again, a time consuming and messy process.
Maintaining interior doors
Any stains and dirt marks that appear over time can be quickly and easily removed by cleaning the affected surface and applying more Osmo Door Oil to the affected area. If marks go deeper and have penetrated into the wood grain, a light sanding of the area may be required before applying a fresh coat of the door oil for a completely seamless repair.
So there you have it… once you have stripped your door back to bare wood, or if you already have, apply Osmo Door Oil 3060 for the most natural, cost effective and easily maintainable solution for protecting your interior doors.