Wood waxes have been used for centuries, but it was only in the 20th century that they started to be blended and refined into the modern wax polishes that we know and love today. Although there are 100's of waxes in production today, it's the UK waxes that have become world renowned, partly driven by the pine furniture boom of the 1980's and 90's.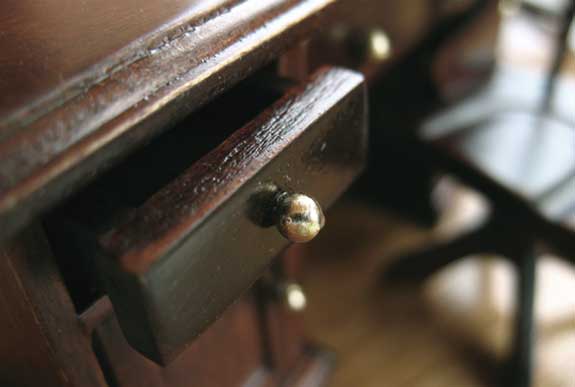 Established over a hundred years ago and based in Cardiff, Fiddes are one such pioneer of the modern day wood wax and are always at the forefront of wax blending and development, driven by the ever changing market and demand for better performing wood waxes and polishes.
Fiddes Supreme Wax Polish
Fiddes Supreme Wax Polish is one such wax that has benefited from their years of experience. It contains a unique, environmentally friendly blend of waxes that naturally enhance the beauty of any wooden surface. Available in clear and a range of shades, Fiddes Supreme Wax will feed, protect and finish most interior wooden surface throughout the home.
Toluene free – a chemical compound in many waxes that has been proved to be harmful
Quick drying – 3 to 5 minutes at room temperature
Low odour – making it easy to work with in small or enclosed areas
Soft consistency – can be applied by cloth, sponge or brush
A non-sticky wax – offers excellent results on bare or sealed wood
Versatile – can be buffed to a high sheen, or left as a natural matt finish
It's been known for centuries that natural waxes can help to protect and enhance the appearance and beauty of real wood – used throughout history by craftsman, furniture makers and joiners – we've all seen how freshly spilled water beads on the surface of a freshly waxed wooden surface or even on a freshly waxed car! That being said, although a fine quality wax provides an effective barrier, it's not an impenetrable one. If water or other liquids such as coffee, wine or fruit juices are left on the surface, they will eventually penetrate through the micro-porous structure of the wax to the wood and will potentially discolour or stain the surface of the wood – we recommend you wipe off any spillages as soon as you can.
An added benefit of waxed surfaces is that they are easy to repair and maintain. If your waxed floor or favourite piece of furniture does happen to pick up a minor scuff or scratch, it can often be repaired, buffed and polished to its original finish with no sign that it was ever damaged. A fresh application of wax from time to time as part of a maintenance program will help to keep wooden surfaces looking fresh and like new year after year.
The next time you come to wax the wood in your home, take a moment to think about the product in the tin that you're about to use. It's not simply a single wax that has been extracted from a plant or animal but rather centuries of development and testing with various waxes and compounds to produce the world leading products that we have today.