With the days finally longer and the sun higher in the sky, we may find ourselves spending more and more time in the great outdoors. Our gardens become an extension of our homes, allowing us to reconnect with nature and relax or enjoy some time in the sunshine with our families. If you are lucky enough to have a bit of outside space to call your own, you may be thinking of ways to improve the space and create an outdoor oasis that you'll be able to enjoy for the warmer months to come. Here are 5 ways to make sure it's looking its best and maximise your enjoyment on those sunny days and warm evenings.
The Big Clear and Tidy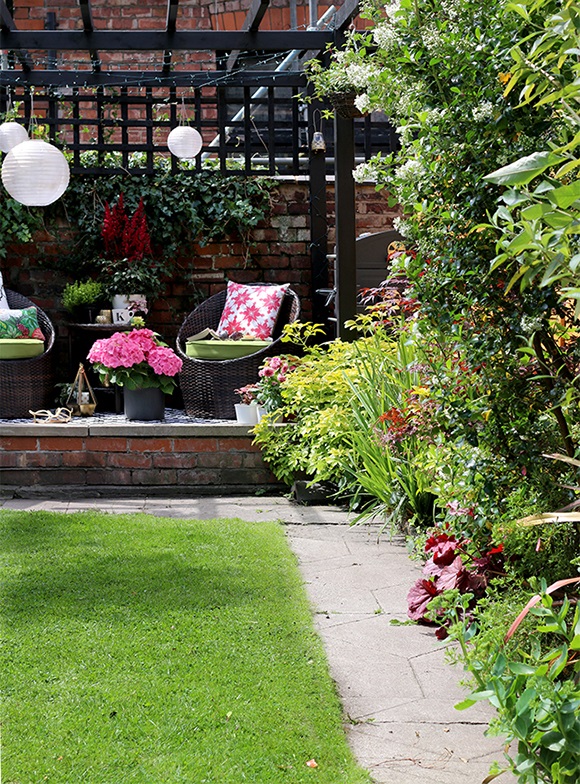 The first step to making any garden look inviting is to start with a good tidy. Mow the lawn, prune any bushes or trees that have become a bit unwieldy and remove any weeds that have grown in between your plantings. Use a pressure washer to remove any moss from pathways or dirt and grime from your fences or decking to prepare it for a refresh. For a more intense clean, consider products like wood reviver gel to treat and restore the natural colour of wood that's turned silver or grey as a result of sun and weather damage or a garden deck cleaner to clean, protect and revive decking. While it may not be a fun job (and you can always hire someone to do it for you if you really hate it!), starting with a nice clean slate means knowing exactly what you are working with and anything else you may do after this, simply adds to the effect of a well-maintained outside space.
Paint and Refresh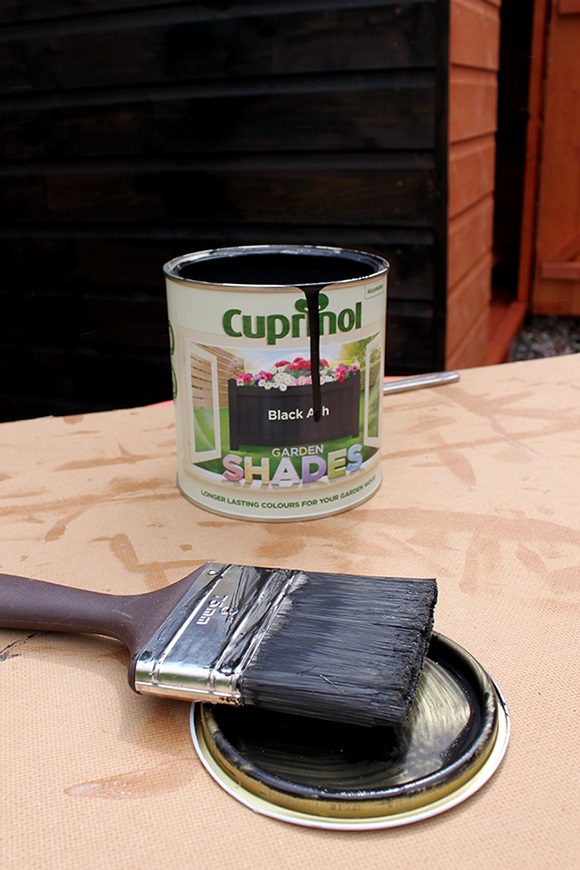 Have a look at your painted garden furniture or shed. Has it seen better days? There is a myriad of garden paint colours and finishes available to give it a fresh new look. Update and revive it with a fresh coat of garden shed paint or stain. Just remember, you'll want to first sand it down and remove any flaking paint before applying your first coat. With a small bit of elbow grease, these items can look like new again! Consider using decking oils or stains to revive decking or fencing after cleaning and to protect them from any sun or weather damage in the months to come. For metal furniture that's looking a little tired, consider using spray paint in a new colour to give it a whole new look for the season.
Zone Your Space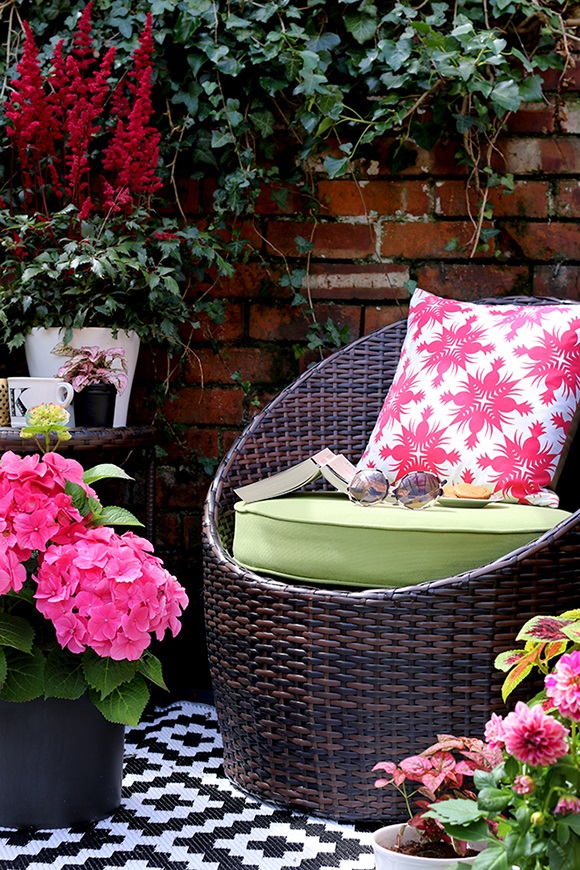 For any garden size, creating various areas for specific activities is a great way to make the most of your space. You might want to consider a dining table and chairs to make the most of the warm evenings or if you have a nice sunny spot, a bistro set to enjoy your morning cuppa. Consider a shady spot to escape the heat of the day with an outdoor hammock or create a spot to relax with an outdoor sofa and coffee table or lounge chairs.
An area just for the BBQ is perfect for entertaining or you might want to install a fire pit for roasting marshmallows. Of course, if you want to be a huge hit with your kids, consider creating an area just for them. A sandpit, a Wendy House or a trampoline are all ways to keep them entertained through the school holidays – just be sure to use play-friendly ground covering like play bark to keep them safe.
Add Cosy Textiles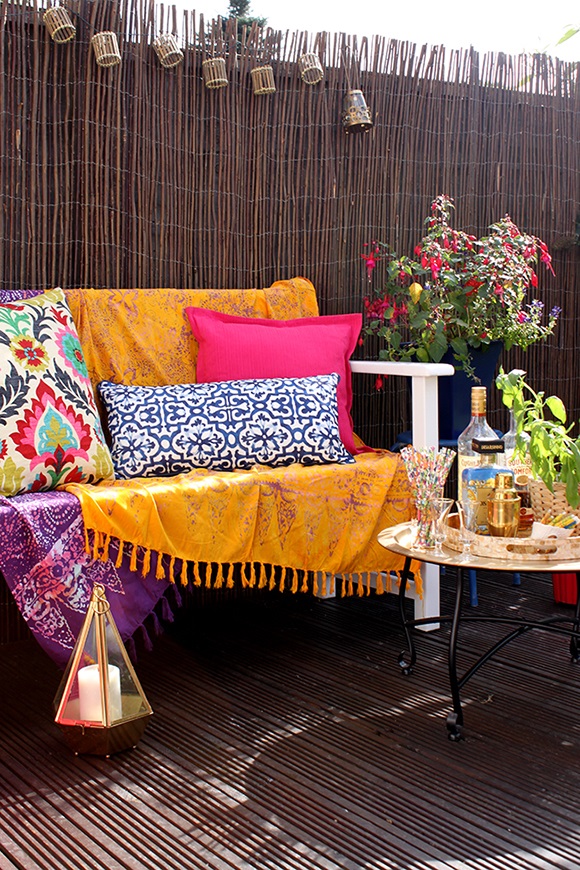 Treat your outside space the same way you would any room. Consider bringing out some cushions and throws from indoors to add pattern and colour to your space, make seating more comfortable and to wrap up as the sun goes down. There are plenty of water-resistant outdoor cushions on the market but if they aren't waterproof, then you'll just remember to bring them inside at the end of the day!
Don't forget your lighting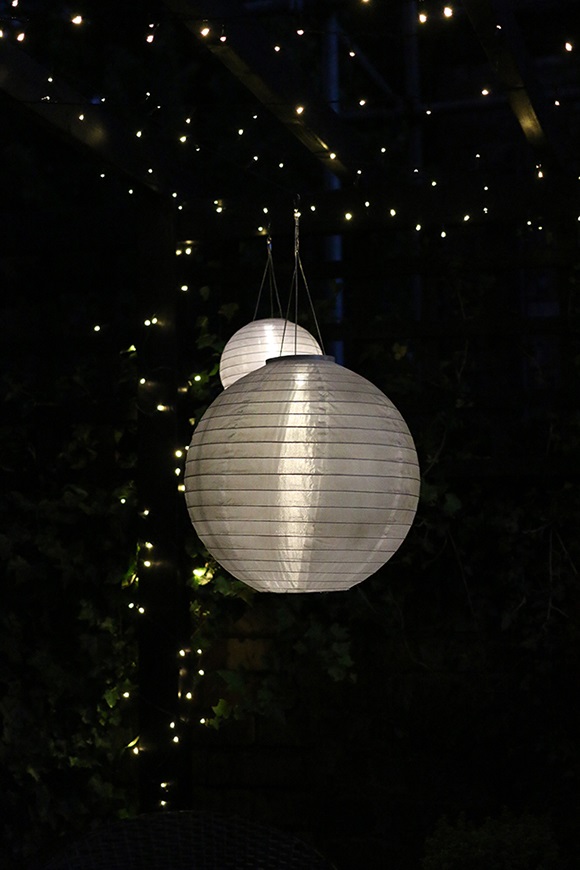 Festoon and solar fairy lighting are a great way to add a bit of sparkle to any outdoor setting and look especially festive for those summer parties that go into the evening hours. Consider up-lighting for architecturally interesting plants or inset lighting in decking for stairs or along pathways to create drama. Of course, you don't want to forget things like lanterns and tea lights to create a lovely atmosphere once the sun goes down. How will you be updating your garden this year? We'd love to hear from you in the comments below or share with us on Twitter. Remember to check out our extensive range of exterior wood finishes to create your perfect garden this summer.
Article written by Kimberly Duran. All images via Swoon Worthy and used with kind permission.