Period homes throughout the country offer some of the most beautiful and intricate examples of heritage design. Unfortunately, these creative gems are often hidden away during "renovations" when home owners opt for the seemingly "easier" task of painting over the existing finish rather than stripping it back to the original moulding. Thankfully there is a way to uncover these hidden treasures with a modern-day stripper – simply, effectively and with minimal fuss. With a host of paint-stripping products and myths in circulation, we decided to pitch one of the strangest myths against one of the best-known strippers on the market to reveal all…
Round 1 – Peel Away 7 Squares Up To Porridge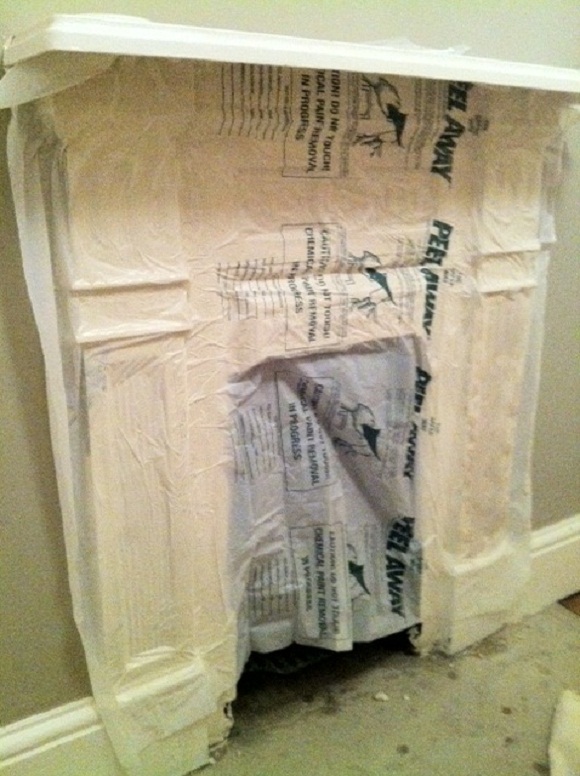 In the right corner, we have 'porridge', yes the hot breakfast cereal enjoyed by millions in the winter months, and in the left corner, Peel Away, the all-in-one paint and varnish removal system. While Peelaway 7 arrives cool and calm with its accompanying blanket and scraper, the porridge is busy warming up on the hob at gas mark 5. We felt that if we were going to give porridge a fighting chance, we would opt for one of the finest by selecting an organic premium brand from one of the local supermarkets.
Application of the PeelAway 7 was quick and easy while the porridge tried to wimp out early by refusing to stick to the fireplace, perhaps a little too much milk. After a gentle re-heat and some sweet talking the porridge was ready to return to the ring.
Round 2 – The Reveal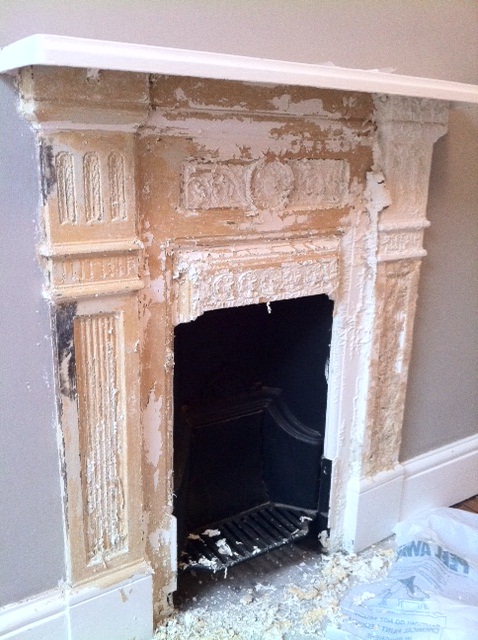 After a night of snuggling together under the provided 'PeelAway 7' blanket, we remove the covering to see exactly what the two methods have achieved through the dark hours of the night. It doesn't take long to see that while PeelAway 7 was getting hot and busy under the blanket, porridge was getting cool and do we dare say, sticky.
It seems at this stage that 'Peel Away' has the advantage with sections of the original fireplace clearly visible while porridge has left us with a sticky cold mess.
Round 3 – Peelaway 7 Declared The Winner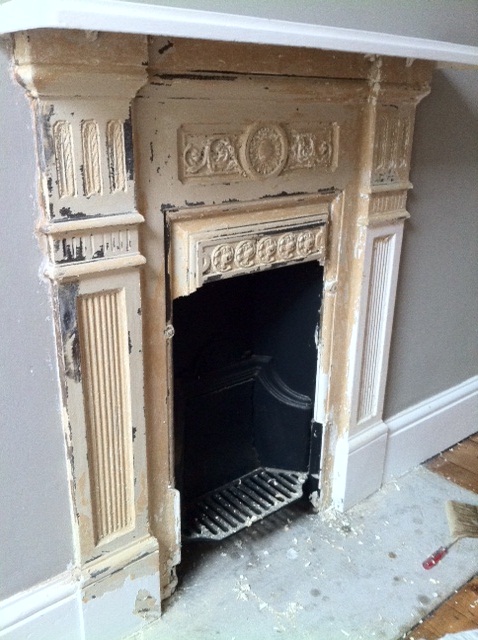 After a quick clean up, it's clear to see that although porridge has a reputation for being good for the digestive and circulatory systems, it's clearly not as effective for tackling layers of paint or varnish. The clear knock-out winner in this challenge is the Peelaway 7 paint and varnish removal system. To rid the fireplace of the last layer of lead-based paint we applied PeelAway 1 – the following morning we were back to the bare metal with no need to scrap in any of the detailed areas.
Do it yourself
If you've always wanted to restore a period fixture or piece of furniture but have been afraid to tackle it with sandpaper and a scraper, Peel Away offers the perfect solution. Depending on the age and type of paint or varnish involved, Peel Away paint and varnish removal systems can help to restore all types of plaster fixtures, metal fireplaces, wooden fixtures and furniture to their original detailed glory.
Peel Away 1 Paint Remover offers the best solution for older lead-based paints and is able to remove up to 32 layers of older varnishes and paints in a single application. Peelaway 1 is widely used by the trade as well as the marine and automobile industry. If required, extra Neutralizer and spare blankets for PeelAway 1 are available.
For modern paints and varnishes Peel Away 7 paint stripper offers a safe and easy way to remove up to 20 layers of modern paint or varnish in one go. Peelaway 7 is a versatile product and can be used to remove paint from wood, brick, masonry, fibre glass and metal. We also stock spare blankets for PeelAway 7, should you require extra.