In this video Jay from Wood Finishes Direct will show you how to maintain the  Osmo Door Oil from regular cleaning to replenishment. 
Door Oil FAQ
Are wood oils suitable for bare wood interior doors?
In our opinion, wood oils are one of the best options for wooden interior doors. They nourish the wood and prevent the door from drying out therefore protecting the door from shrinkage, splitting and warping. An oil finish is also very easy to maintain and repair if it becomes dirty, scuffed or scratched.
Can I paint over a previously oiled or waxed interior door?
If doors have been previously oiled or waxed, there's a good chance that paint will not effectively bond or adhere to the door surface. This could result in paint simply peeling off or in the case of water-based paints, simply running or dripping off the door surface. Our advice would be to get the doors professionally stripped. It is possible to remove the old finish by sanding or using a wax and polish remover but this could be time consuming and messy.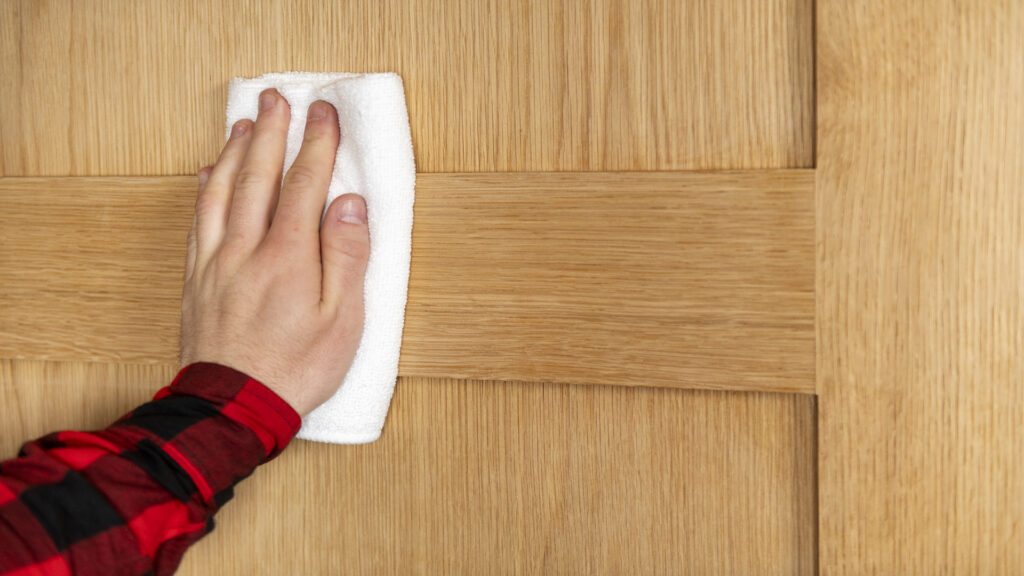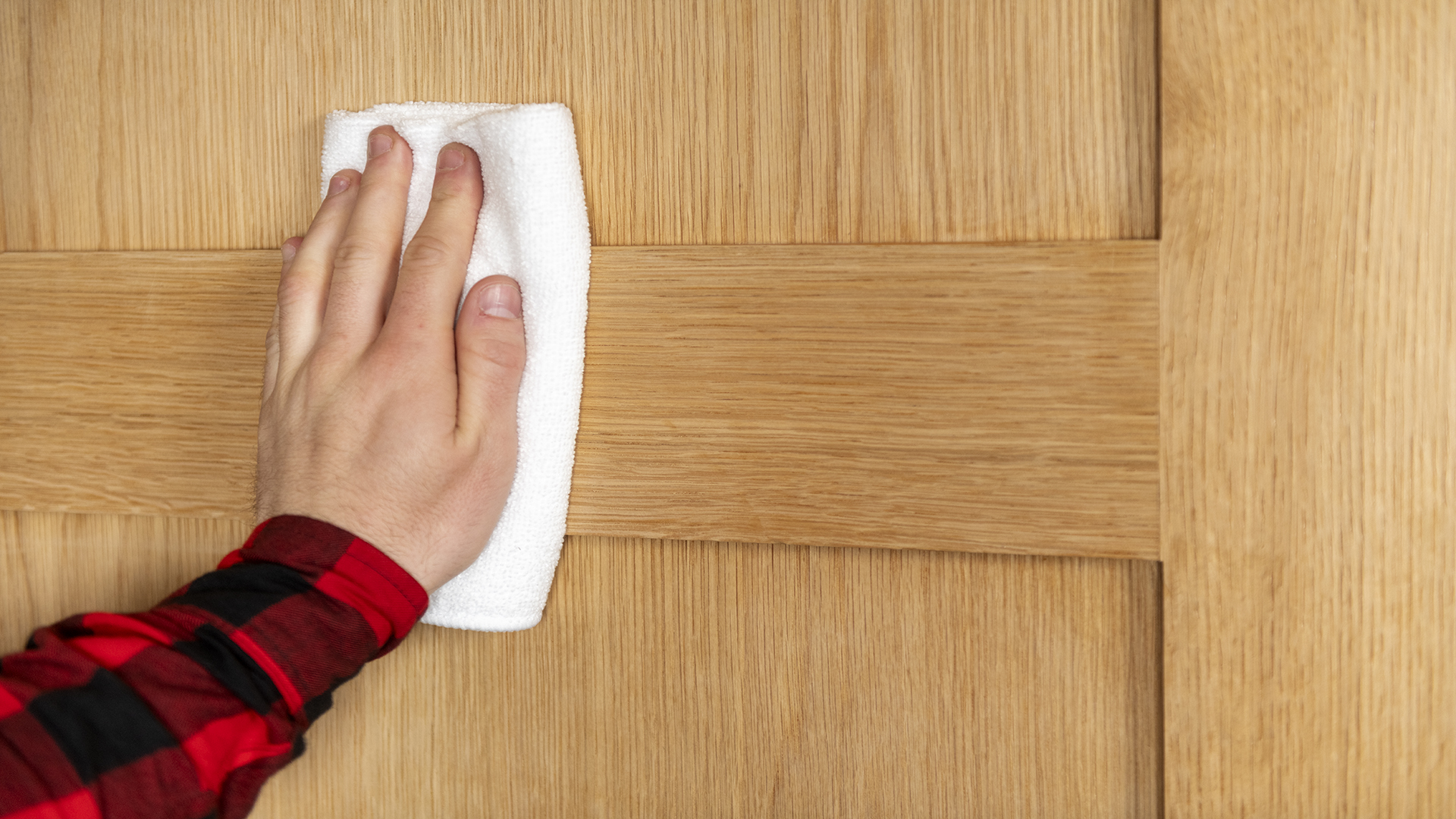 Before you Buy – Osmo Door Oil transcript.
Hi, I'm Jay from Wood Finishes Direct. In this video I'll be demonstrating the most effective way to not only clean, but maintain the Osmo Door Oil. The great thing about any hard wax oil is how easy they are to clean, maintain and refinish. Let's get to work.

You'll notice, I've got my door off its hinges in front of me, DON'T WORRY. To clean a door you don't have to take it off its hinges, this is just for illustrative purposes! Doors do take one hell of a beating, it's only natural they would need some TLC occasionally, we advise steering away from regular household cleaners as they will strip the finish. Luckily Osmo have you covered with the OSMO SPRAY CLEANER It's ideal regular cleaning and it smells great too!
If your door is looking a bit tired and worn, you'll be relieved to know it's a really easy fix! Osmo liquid wax cleaner is the answer to your problems. Specially designed to refresh and regenerate oiled finishes. Recommended for the clear version only it's easy to apply, simply pour a small amount of Liquid Wax Cleaner onto a lint-free cloth, Apply to the surface and work into the area that needs to be refreshed.

Damage, scuffs, wear and minor scratches aren't the end of the world! Fixing these problems are really easy. All you need to do is lightly abrade the affected area with a finishing pad, then simply apply another coat of Door Oil into the affected area, its really that easy.

If your finish has been on your door for 2 or more years and is looking very tired and worn. It's time to give it a good pamper. Just unhang the door, give it a good clean, a careful rub down with P120 sandpaper or finishing pad paying special attention not to rub too hard on corners and of course always working with the grain. Then simply follow the steps in our application video and apply a single top up coat.
Do you need further technical assistance or advice on your project? Why not put us to the test and give us a call. All the products used in this video are linked in the description on Youtube. We hope you liked the video don't forget to like and subscribe for future content.
Other Post You Will Love!
Traditional wood oils – 3 of the best 
How to Apply Manns Extra Tough Door Varnish