Valentine day is celebrated all around the world on February the 14th, but the true origins of this day and how it came in to being is largely unknown by most.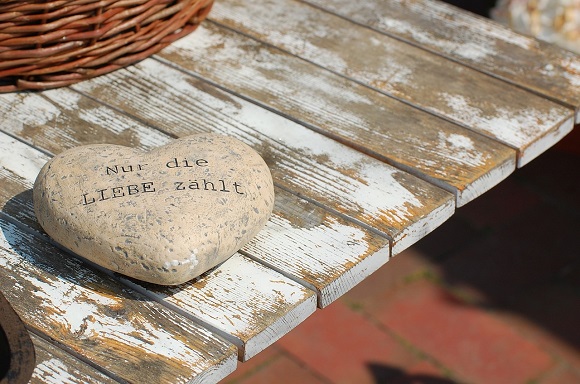 Some historians believe that Valentine day originated from the very ancient, possibly pre-Roman festival of Lupercalia, observed on February 13th through 15th, to avert evil spirits and purify the city, releasing health and fertility. Other researchers have rejected this claim saying that there's no proof that the modern customs of Saint Valentine's Day originate from Lupercalia customs. No matter what the origins, the celebration of Saint Valentines was later Christianised by the Catholic Church.
Although there are several saints throughout history who shared the Valentine name, not much is known about the actual Saint Valentine that this day was named after. It's likely named however after a Saint Valentine who was sentenced to death for conducting secret marriage ceremonies, after Claudius II banned marriage. Claudius II did this as he believed that unmarried men made better soldiers. According to legend, during his imprisonment, Saint Valentine healed the daughter of his jailer, Asterius. An embellishment to this story states that before his execution, he wrote her a letter signed "Your Valentine" as a farewell.
Nowadays, an estimated 1 billion Valentines Day cards are sent every year, making it the second most popular celebration, beaten only by Christmas. In America alone $20 Billion Dollars are spent every year on Valentine's day. Although some people go all out to lavish their loved ones with jewellery and other expensive gifts, many people feel that a personalised hand made gift, made with love, just can't be beaten.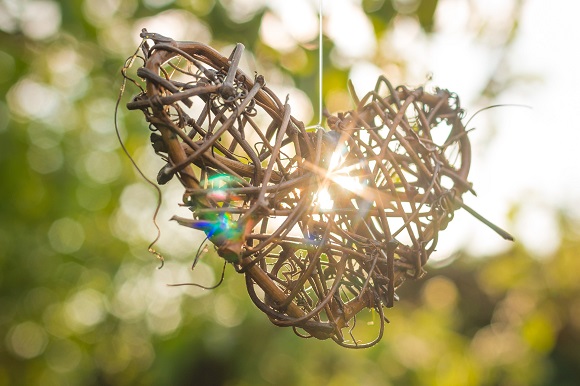 Truth is that you can make an amazingly romantic gift, without spending a fortune. These gifts can be made relatively quickly and easily, often from recycled items and don't require any exceptional skills.
There are literally hundreds of great craft and DIY Valentines gift ideas that anyone can make, using handy online guides and tutorials, to add a personal touch to your Valentine's day gift. To demonstrate just one example, we've made a video tutorial on how to turn the corner block from a wooden pallet into a beautiful and unique tea light holder.
We hope the video above has inspired you. If you're ready to give it a go, here is a handy step by step guide to help you make this amazing Valentine tea light holder.
STEP BY STEP.
How to make the Holder: Wear suitable protective equipment for each step.
1. Dismantle, or get someone else to dismantle an old wooden pallet
2. Sand the block, firstly with p80 and then p120 sandpaper – You can either leave the edges as they are or smooth and round them off by sanding for a softer appearance.
3. Bore the hole for the tealight and non-flammable insert such as a dedicated glass or other tealight holder using a power drill and a flat bit. Make the hole a few millimeters larger than the non-flammable insert.
4. Re-Sand the block using p120 sandpaper paying special attention to the newly bored out hole.
5. Dye the block white using Manns Classic Wood Dye in White, working in the direction of the grain and removing any excess dye after application with a Woodleys Microfibre Cloth.
6. Make your stencil – use any design you like. This could be a love heart, name or any other symbol that has a special meaning – trace it on to a thin sheet of plastic or card using a sharp scalpel or craft knife.
7. Once the dye has dried, denib using a Woodleys Finishing Pad. Remove any traces of surface dust then position your stencil on to the wooden block with masking tape. Apply the Manns Classic Wood Dye in Red or another colour of your choice. Work in from the edges and be really sparing to avoid any bleeding of the dye.
8. Once it has fully dried, remove the stencil, then apply several thin coats of Morrells Nitrocellulose Lacquer Spray. in a well ventilated area while wearing a suitable mask. Denib between each coat of lacquer but not the final one. You can apply between 3 and 9 coats of spray lacquer depending on the look and depth of finish you require.
9. Insert the tealight and Hey Presto – you're done!
It goes without saying that candles in any shape or form can be a fire risk. It's for this reason that the hole in your candle block must be big enough to accommodate a glass or other suitable tealight holder. Tealights should never be used in the wooden block without a suitable holder and naked flames should never be left unattended.
If this Valentines gift idea has got your creative juices flowing, and you're already thinking about other great things that can be made, here are a few more helpful resources with dozens of craft ideas. It's worth remembering that the enjoyment isn't just in the giving but also in the doing and there are a huge number of things that can be safely made with the children.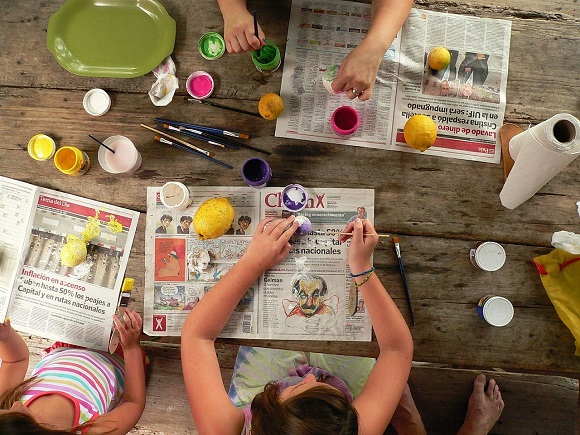 Great resources for making valentines gifts
Next week we'll be posting another great Valentines Day gift project that can be done as either an addition or as an alternative to the one above.
Here at Wood Finishes Direct, we love to see other peoples projects and how they turn out. If you want to share your experience with us and our community of followers, feel free to send in any before, during and after photos you have.
If you have any questions about the materials or products that we've used in our Valentines gift guide video above, simply contact our resident experts, who are always on hand to offer help and advice.