Making exterior wood look good whilst protecting it from weathering can be a tricky business. But with specialist products that have been developed through extensive research and development, long term exterior wood care that lasts year after year is a reality.
Sikkens is arguably one of the market leaders when it comes to exterior wood stain and coating systems. With a focus on retaining the wood grain clarity, whilst protecting it against the elements, their tried and tested wood stains such as Sikkens Cetol Filter 7 Plus and Sikkens Cetol Novatop have become world renowned.
Wood Finishes Direct have been selling the standard Cetol range of wood stain colours for several years, but we're proud to announce some exciting news! We're now able to mix and make even more colours for the Sikkens range of products.
With the installation of our own Sikkens mixing machine, we're now able to produce over 80 new colours from the Sikkens 'Classic' and 'Style' ranges. This means that it's never been easier to get the perfect colour for any project mixed and sent direct from us. And with next day delivery available, there's no hanging around for your products to arrive.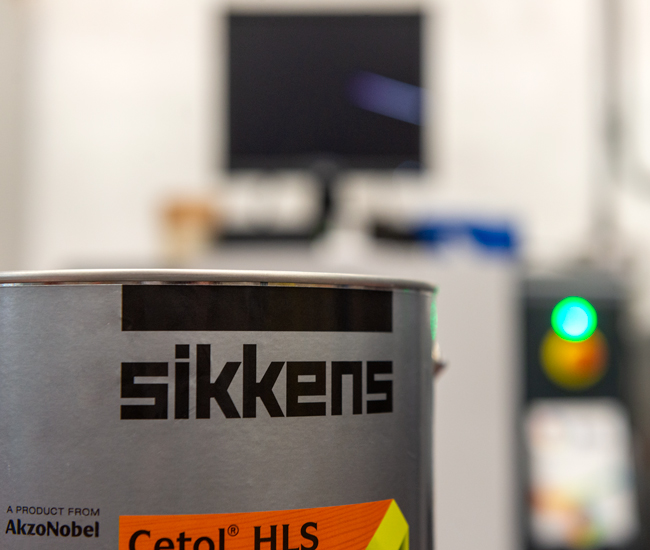 Looking to protect and preserve exterior wood such as window frames, external doors and more? See our full range of Sikkens woodcare products here.
If you have a question on any of the Sikkens products we offer, their suitability for a given project or the colours available, contact our resident wood finishing experts who are always on hand to help.
We love to see before, during and after photos of any wood finishing, decorating or restoration project. If you would like to share your pictures with us and our followers, send us your photos or share on our Facebook, Twitter, Pinterest or Instagram pages.