*** This offer has expired – All promotional 3Ltr tins have been sold and have now reverted back to the standard 2.5Ltr tin size. Watch out for future Osmo promotional tin offers! ***
Ahh the great outdoors; fresh air, the sea, birdsong and, of course, the sun. We British can't get enough of it, the slightest upturn in weather and we flock to the nearest beach or, more conveniently, our gardens. It's not all fun and games, though.
While the possession of a sun-trap garden is certainly desirable, its effect on exposed, untreated wood can often be damaging. Sustained exposure to UV rays will induce a discolouring effect in the wood, producing a grey patina that grows and develops over time.
Thank goodness, then, for products like Osmo UV Protection Oil.
A Brief History of Osmo
Osmo (originally Osmo Holz und Color) was founded in 1878 in Neheim, Germany, as a dealer of wood and building materials. After years of formulative product design and innovation, Osmo UK was founded in 1990. Their modern wood products have an extensive range and are designed for use in both exterior and interior environments.
The hugely popular Polyx Oil was produced in 1995 from a unique combination of natural oils and waxes. The company received its FSC certification in 2005 (the "benchmark" for responsibly sourced products) and went on to develop its UV Protection Oil in 2009.
Product Spotlight
Osmo UV Protection Oil is a natural-oil based treatment that offers a professional grade resistance against sun damage. Factor 12 UV filters provide excellent protection for your exterior timber and ensure it retains its natural beauty.
A superb level of durability against weathering is also a driving characteristic of this product, as is a unique biocide formula that protects from the wood from rot damage and algae. Moreover, application will helps to prevent swelling, shrinkage, splitting and warping of the timber.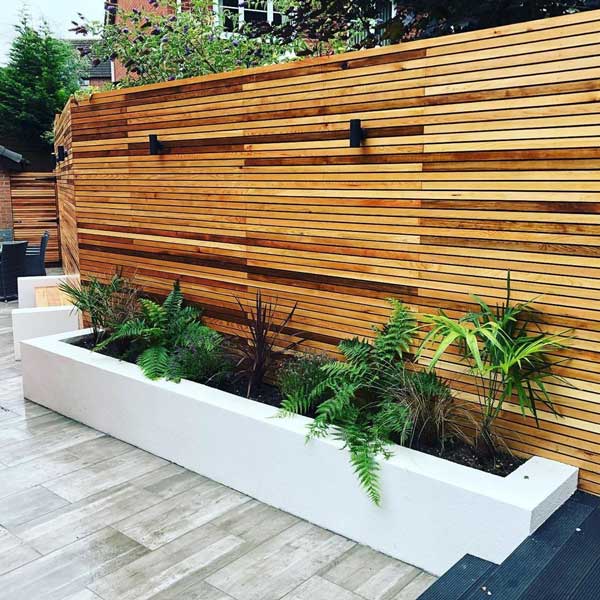 Q & A
Q) Where should it be applied?
A) Osmo UV Protection Oil is ideal for use on all exterior timber, such as external doors, window frames, cladding, balconies, smooth fences, summer houses and furniture. It is particularly useful for protecting vertical wood surfaces that face a steady stream of sun exposure.
It is is not recommended for use on flat, horizontal surfaces, such as exterior floors, decking and wooden steps.
Q) How do I apply the product?
A) Ensure that you stir the content thoroughly before use, as well as periodically during application. Apply the oil thinly with an Osmo Soft Tip Brush or another suitable applicator, working the oil along and into the surface of the wood grain.
Once finished, wipe of any excess oil with a clean, lint-free cloth and allow to fully dry before apply a second coat as directed above.
Q) What about preparation?
A) New, untreated softwood and hardwood should be allowed to weather prior to oiling. Weathering the wood allows it to open up, enabling the oil to more easily penetrate the wood grain. An exterior wood filler can be used to fill any holes or gaps in the wood. If required, a base coat can also be applied as an initial step. 
Any previous varnish, stains or lacquers must be removed prior to application. Older wood that has already turned grey from sun exposure can be treated with Osmo Wood Reviver Gel. This will restore the natural character of the timber before oiling. Ensure that all wood is clean and dry before application. 
Q) Do I need to do a test area first?
A) Yes, this practice is vital for assessing the suitability of the product, as well as how the final finish will look. We offer 5ml sample sachets for just this purpose.
Q) How about coverage?
A) Osmo UV Protection Oil 420 Extra offers an enhanced coverage of 20m² per litre with just one coat. It is recommend that two coats be applied. We offer the use of a coverage calculator on the product page that will assist you with your requirements.   
Q) Which Colour is Right for Me?
A) It depends on the type and colour of the wood you wish to treat, as well as a consideration of your aesthetic preference. Osmo UV Protection Oil 420 Extra is available in a clear satin formula and is ideal for use on softwood and hardwood. It works by enhancing the natural character of the wood.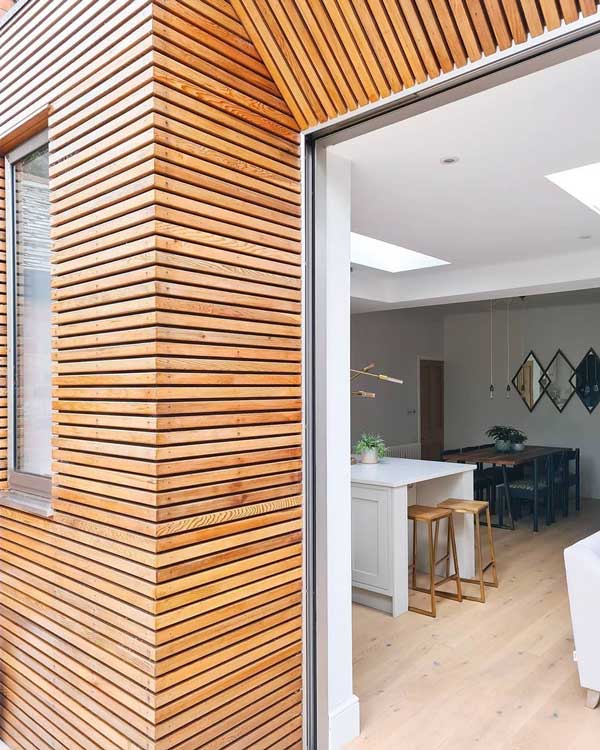 Need help with your exterior project?
Contact our team
of resident experts who are always on hand to help with project advice and product recommendations. Alternatively, see our
FAQ page
which covers many of the most commonly asked questions.
We love to see before, during and after photos of any wood finishing project. If you would like to share your project pictures with us and our followers, you can either send us some photos or share on our Facebook, Twitter, Pinterest or Instagram pages.
Other great blogs that disucss garden-based projects
*** This offer has expired – All promotional 3Ltr tins have been sold and have now reverted back to the standard 2.5Ltr tin size. Watch out for future Osmo promotional tin offers! ***