Since its creation, garden furniture has developed in line with fluctuating garden landscapes, wide cultural influences and the demands of outdoor and social activities. Under the gaze of recent times, garden furniture has a strong presence in the garden and is made from a variety of materials, such as wood, wicker and metal. Stylistically, you will find antique pieces scattered among contemporary designs, such as exterior corner-seat sofas. Really, variety is the word of the day when it comes to garden furniture.
It's worth considering how we got here. When and where did garden furniture originate? What purposes did it originally serve? What styles have emerged and evolved through the years? Ultimately, what is the history of garden furniture?
For a great read on the history of artisan furniture, head to our blog piece.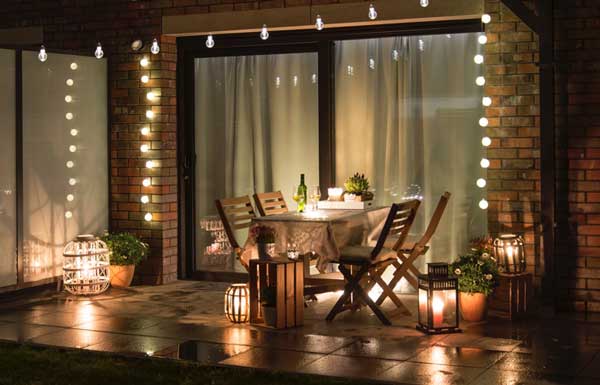 Garden Origins
We begin at the most obvious point of origin, the garden. As far back as the time of Ancient Egypt, gardens have stood as an essential means of food and livelihood for countless households. But it was during the ancient Greek era that we witnessed the first early forms of garden-orientated furniture. Seats were made of stone, quite uncomfortable to the modern perspective, but relative of the resources at hand.
Quickly, the trend extended to the Romans. Their gardens were a place of luxurious beauty, first developing the positive qualities we partner with them in the modern-day. In the doomed city of Pompei, garden furniture was used mainly as a means to relax and host guests.
Middle Ages and the Renaissance
Regression hit gardens in the middle ages. Functionality tended to take predominance, as the general public exploited their gardens for mostly working purposes, as opposed to a means of unwinding.
Garden furniture during this time was characterised by the presence of turf benches. They were mostly rectangular in shape and made from wood, stone or brick. They were filled with soil and were often surrounded by flowers and herbs. Turf benches were so prominent amongst medieval gardens that they feature heavily in paintings of the 15th century.
The Renaissance gave rise to a new style and appreciation of gardens. Europeans were interested in cultivating nature in the garden, to a level they would be in command of. Garden design evolved to feature vibrant flower beds and ornate fountains, reflective of the wealth of the owner. It was during this time that the qualities of an outdoor space once more took a familiar form, as people began to spend more recreational time in their gardens.
Early Wooden Garden Furniture
As gardens continued the grow in popularity, their influence began to extend further to the outside world. The emergence of public parks and gardens in cities and other urban areas in England became commonplace, as did wooden park benches.
A rising population combined with the impracticality of moving interior furniture in and out of the house, caused a swift rise in the demand for suitable garden furniture. As designers sought influence from the long-established form of interior furniture, garden furniture quickly began the focal point of a household's outdoor space. New styles began to emerge, such as the Windsor chair. It was the earliest form of wooden garden furniture, designed in the 17th century.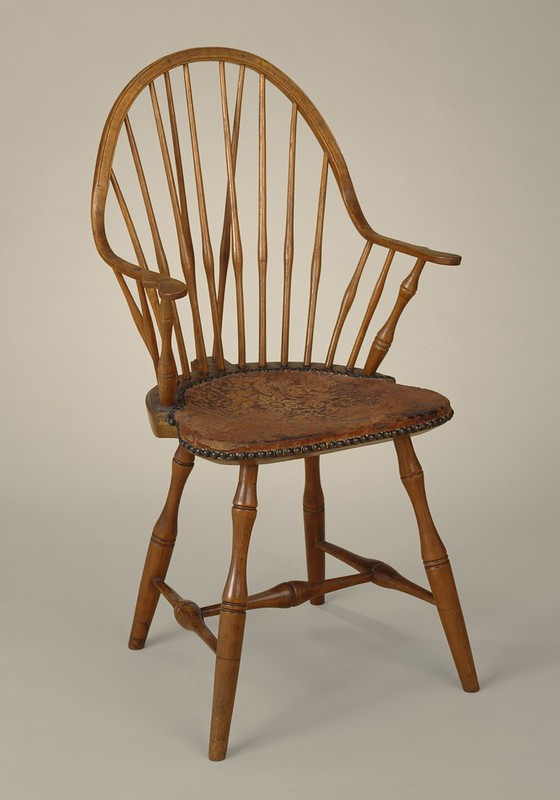 In the midst of the industrial revolution, large scale production was at a high. In particular, the cast iron industry had developed new methods to accommodate consumer demand for outdoor seating. The metal park bench (among other designs) was quickly realised, a feature of parks and public gardens that has persisted alongside wooden benches through to the modern-day.
Wooden Garden Furniture in the Modern Era
By the turn of the 1950s, the garden once more took the cultural centre stage. Outdoor gatherings for a variety of social and private occasions became a regular occurrence among households and the general public, driving the need for suitable garden furniture to accommodate them.
Teak furniture, in particular, originated as a popular material for garden furniture at this time. Its durability and naturally resistant qualities made it a highly desirable material for use. The introduction of new materials, however, such as plastic, gave garden owners a cheap alternative, despite the lack of durability they offered. Yet the popularity of these materials meant they found space in most gardens at the time. Indeed, they can still be found to this day in garden centres across the country.
In the 21st century, wooden garden furniture, in the form of dining tables, chairs and benches, is a hugely prominent feature of the modern garden. It provides not only a high level of functionality, but it also exists to add character and charm to a garden aesthetic. It brings together the social and the private, giving you space to relax and a means to accommodate your guests.
Outdoor living spaces have evolved into a fundamental aspect of modern life. The presence of a garden is a driving factor behind choosing a home, a location for your business or simply a space to sit down and unwind on your lunch break.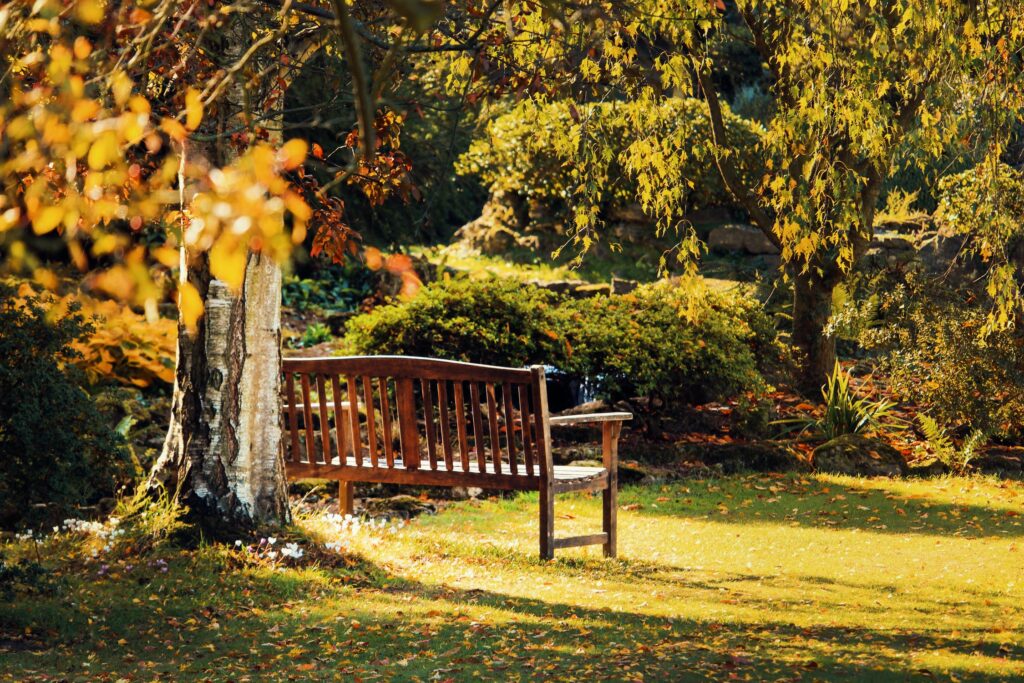 Need help with your garden furniture?
For more information about garden furniture treatments and their uses, contact our team of resident experts who are always on hand to help with project advice and product recommendations. Alternatively, see our garden furniture finishes FAQ page which covers many of the most commonly asked questions about wood preservers.
We love to see before, during and after photos of any wood finishing project. If you would like to share your project pictures with us and our followers, you can either send us some photos or share on our Facebook, Twitter, Pinterest or Instagram pages.
Other great blogs that disucss garden furniture